FRANKENSTEIN
AN AWARD WINNING FILM
Best Director, Original Score &  Actor – (New York Movie Awards)
a sweeping romantic musical, about the human need for love and companionship
 Click to stream the movie 

Soundtrack /Cast Album on:  Spotify   Apple Music   YouTube   Amazon Music 
 Ran Off-Broadway in NY for 3 years!
Available on Vimeo from StreamingMusicals
vimeo.com/ondemand/frankensteinmusical/
Individual price: $7.99
School/group discount info: $3/person
Song Excerpts (audio):

Video Trailer:

 IMBd link 
[Fully captioned]
————————–
Eric B. Sirota's


FRANKENSTEIN


based on Mary Shelley's classic novel
– Book, Music & Lyrics: Eric B. Sirota
-Additional lyrics: Julia London Sirota
FRANKENSTEIN, is a sweeping romantic musical about the human need for love and companionship.
Published in 1818, Mary Shelley's Frankenstein recently celebrated its bicentennial, and this musical honors its source material.
Having lost his mother at a young age, Victor Frankenstein seeks to end human mortality and arrogantly enters territory beyond his control. While he enjoys unconditional love from Elizabeth, he grants none to his creation. 
"..it is a success of a show that should be considered something great in the realm of musical theater."


–

– BroadwayWorld
"a musical love letter"
"…infused with enough emotion to send chills down the spine…"
–

– Local Theatre NY
"an ambitious theater piece that is refreshingly buoyed up by its music"


—

Theater Scene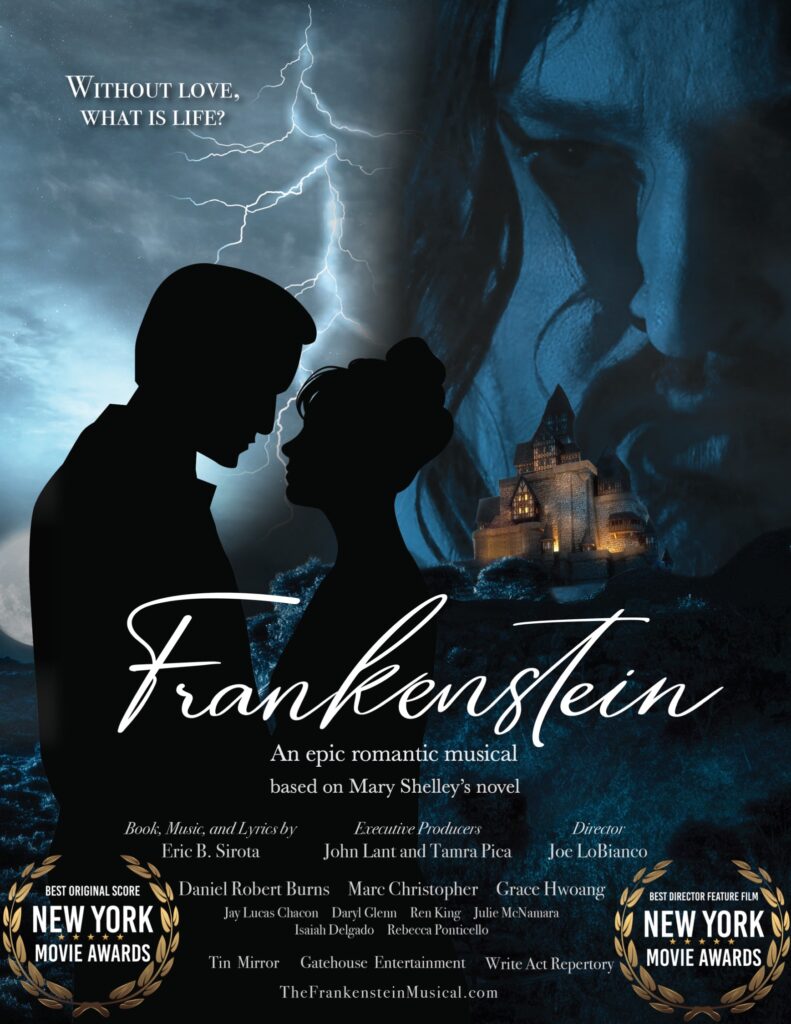 Writer/Composer:  Eric B. Sirota
Director: Joe LoBianco
Executive Producers: John Lant & Tamra Pica
Co-Executive Producers: Eric B. Sirota & Cara London
Co-Producers: Joe LoBianco, Tom DiOrio, Maarten Cornelis
Music Director: Kent Jeong-Eun Kim
Casting Director: Tamra Pica
CAST
Daniel Robert Burns (Victor), Marc Christopher (Creature), Grace Hwoang (Elizabeth),
Jay Lucas Chacon, Ren King, Tim Bacskai, Daryl Glenn, Lauren Coccaro, Julie McNamara, Isaiah Delgado, Rebecca Ponticello, Melissa Cathcart
Orchestration: Kent Jeong-Eun Kim, Jinhyoung Kim & Eric B. Sirota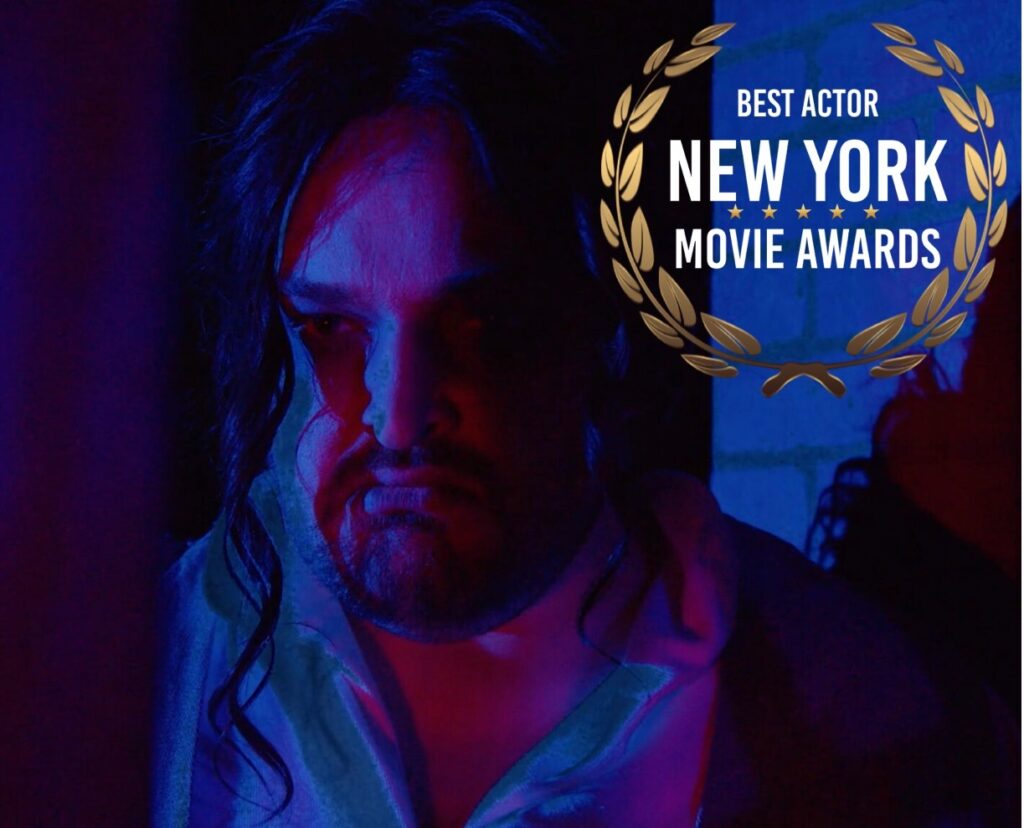 Frankenstein is available for live stage licensing for live performance.
Send us an email at:  [email protected]
© 2017-2023 Eric B. Sirota & Write Act Rep