FRANKENSTEIN
a sweeping romantic musical, about the human need for love and companionship
Ran Off-Broadway in NY for 3 years!
A movie version of FRANKENSTEIN is currently in post-production
and will be released soon.
Click here to be notified when it is available
It will be accessed at StreamingMusicals.com:
https://www.streamingmusicals.com/film/frankenstein/
Individual price:  $7.99
School/group discount price :  $3/student
For info, please contact [email protected]
"a musical love letter"


"…infused with enough emotion to send chills down the spine…"


–

– Local Theatre NY
"an ambitious theater piece that is refreshingly buoyed up by its music"




—

Theater Scene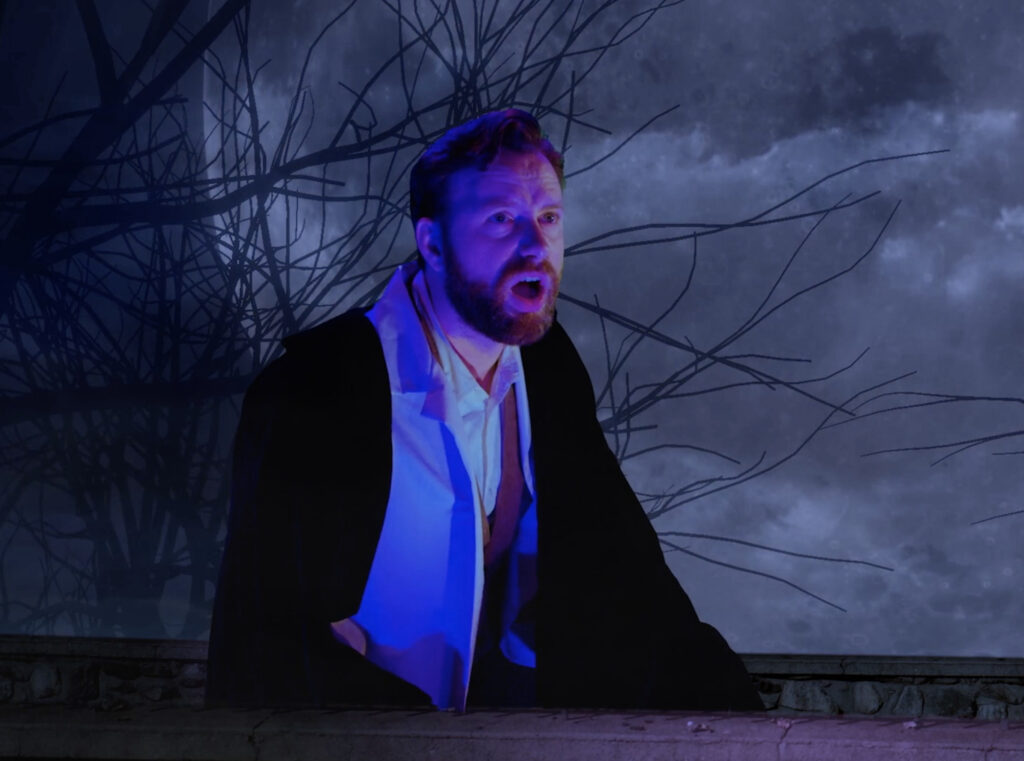 FRANKENSTEIN


a new musical by Eric B. Sirota
based on Mary Shelley's classic novel
Produced by John Lant, Tamra Pica & Write Act Repertory



FRANKENSTEIN, is a sweeping romantic musical about the human need for love and companionship.
Published in 1818, Mary Shelley's Frankenstein recently celebrated its bicentennial, and this musical honors its source material.
Having lost his mother at a young age, Victor Frankenstein seeks to end human mortality and arrogantly enters territory beyond his control. While he enjoys unconditional love from Elizabeth, he grants none to his creation. 
——–
– Book, Music & Lyrics: Eric B. Sirota
-Additional lyrics: Julia Sirota
    – Director: John Lant   – Music Director: Kent Kim
-Director: Joe LoBianco   -Sound:  Tom DiOrio
– Producer: John Lant, Tamra Pica and Write Act Repertory
-Stage Manager: Emily Pierce
– CAST includes:  Daniel Robert Burns (Victor), Marc Christopher (Creature), Grace Hwoang (Elizabeth),
Timothy Bacskai, Daryl Glenn, Lauren Coccaro, Jay Lucas Chacon, Lauren E. King, Julie McNamara,
Evan Youse, Rebecca Ponticello, Isaiah Delgado, Melissa Cathcart, Vanessa Estaniel, Jordan Richards, Odysseus Bailer, James Heckenberger, Keira Heckenberger, Lauren Keckenberger
Frankenstein is available for live stage licensing for live performance.
Send us an email at [email protected]
© 2017-2022 Eric B. Sirota & Write Act Rep