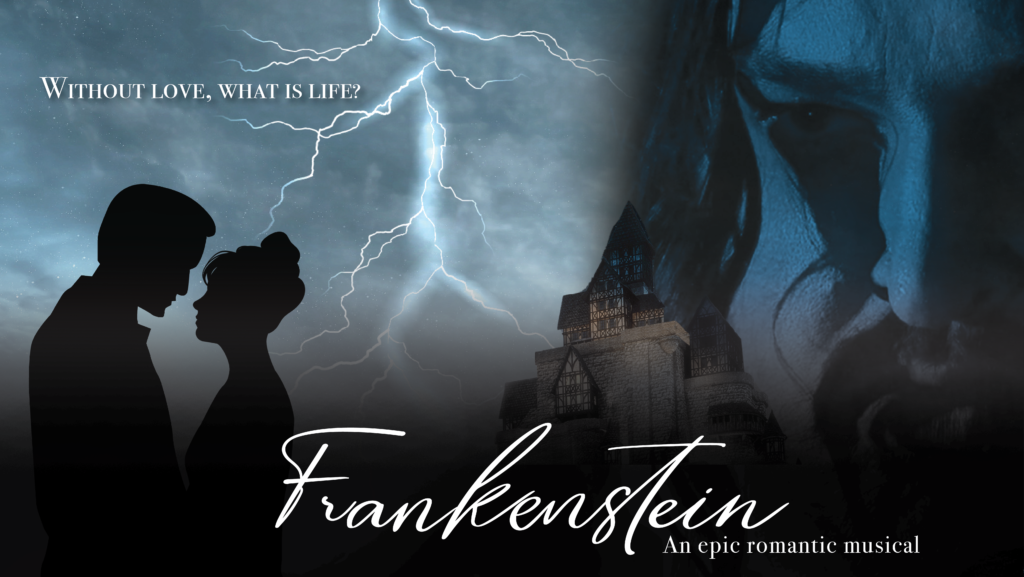 Group/School Information for Streaming Frankenstein
Frankenstein recently ran for 3 years, Off-Broadway in the NYC theatre district.
Based on Mary Shelley's novel, this musical honors the source material as a work of contemporary musical theatre and is best described as a sweeping romantic musical about the human need for love and companionship.
It was written by composer/playwright Eric B. Sirota, who also happens to be a research scientist.
Many local school groups, especially classes that read Frankenstein, had field trips to see it performed, and it was very well received.  This movie version, while based on our Off-Broadway production, is specifically staged and edited for film.
It's available either to be shown in the classroom, or accessed by students at home at a time of their choosing, and at whatever time of the year is appropriate for your curriculum.
The per-viewer group rate required to license it to show in the classroom, will also provide individual access for each student to watch on their own at times of their choosing, over whatever period of time you would like to specify.
No foul language.  No nudity or sex.  However, it is Mary Shelley's Frankenstein, so all the main characters die; But no blood or gore.
The film is fully captioned.
Supplementary materials for your curriculum (as a pdf) can be downloaded here (Draft – to be updated soon).
These include supplementary material from the playwright/composer Eric B. Sirota:
– Biography and how he came to write musical theatre and Frankenstein in particular
– The process of developing a new musical from pen to stage (and film)
– Adapting the novel as a work of musical theatre
– Science and Frankenstein
Individual price:  $7.99 (for individual viewing, not group showing)
School/group discount price :  $3/student*
*$7.99 ea (1-5) + $5.00 ea (6-10) + $3 ea ( >10)
(see calculator below)

Click here to order