Archived Website
FRANKENSTEIN
played at St. Luke's Theatre in NYC 2017-2020
Opened on Oct. 9, 2017
Matinees at the Park Theatre in Union City, NJ
Had been scheduled but postponed due to the pandemic.
Trailer for the St. Luke's production of FRANKENSTEIN

"

a musical love letter

"
"…infused with enough emotion to send chills down the spine…"
–

– Local Theatre NY
"an ambitious theater piece that is refreshingly buoyed up by its music"


—

Theater Scene
based on Mary Shelley's classic novel
Off-Broadway at St. Luke's Theater



Produced by John Lant, Tamra Pica & Write Act Repertory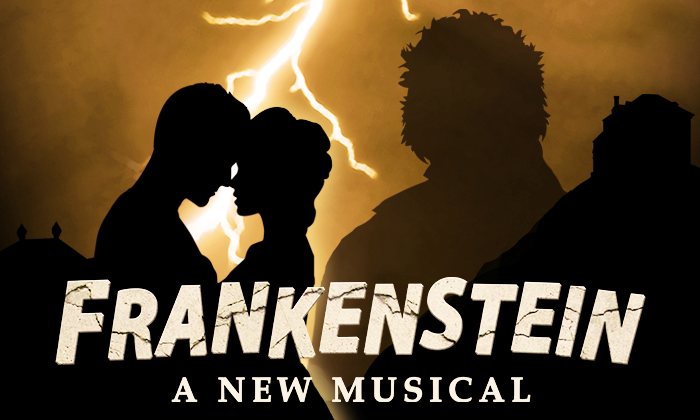 . . .  a sweeping romantic musical, about the human need for love and companionship.
Contact us for Special Group Sales at: [email protected]
St. Luke's Theatre
an Off-Broadway venue in the heart of the theatre district on "Restaurant Row"
308 West 46th Street (btwn. 8th and 9th Ave.)
FRANKENSTEIN, is a two-act sweeping romantic musical about the human need for love and companionship.
Published in 1818, Mary Shelley's Frankenstein recently celebrated its bicentennial year, and this musical honors its source material.
Having lost his mother at a young age, Victor Frankenstein seeks to end human mortality and arrogantly enters territory beyond his control. While he enjoys unconditional love from Elizabeth, he grants none to his creation. 
——–
Frankenstein's cast performing excerpts at Broadway in Bryant Park in 2019:
(Marc Christopher as the Creature and Daniel Robert Burns as Victor Frankenstein)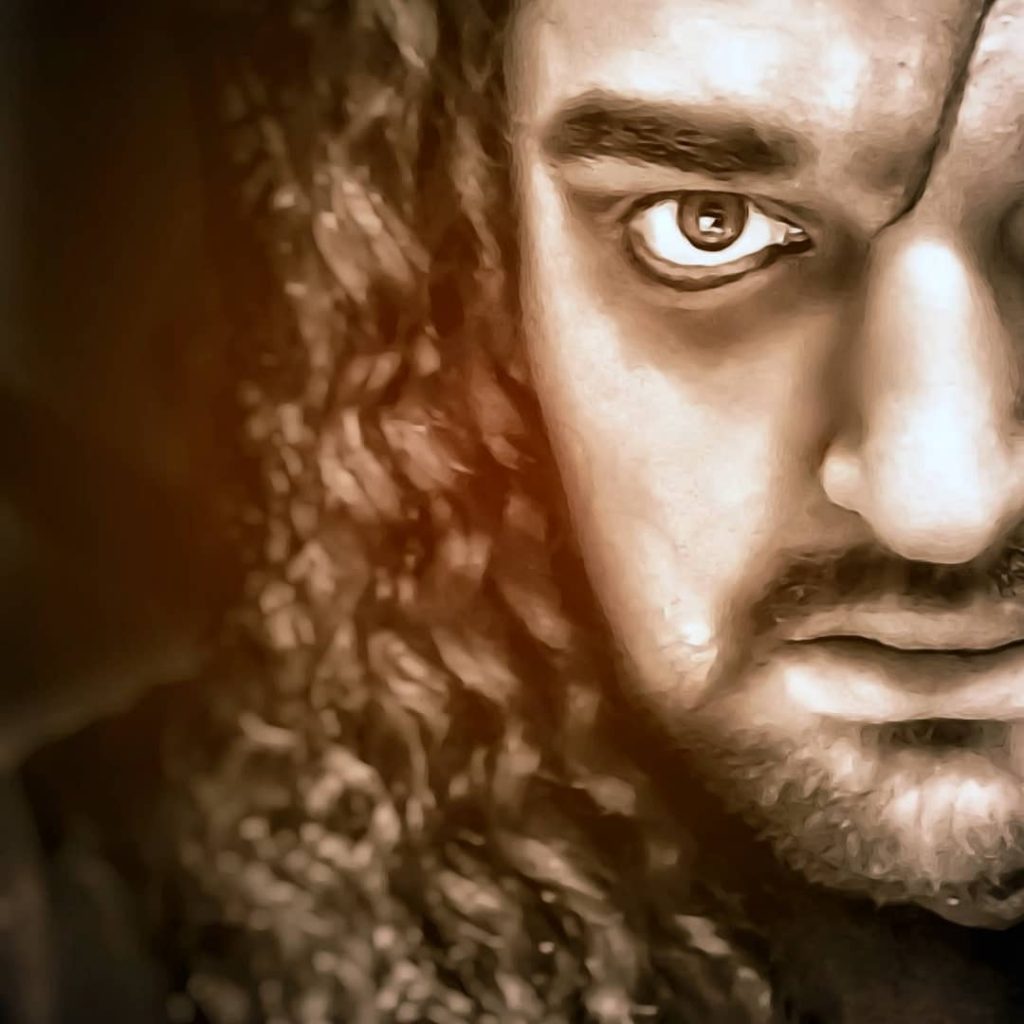 – Book, Music & Lyrics: Eric B. Sirota
-Additional lyrics: Julia Sirota
– Director: Clint Hromsco  – Music Director: Kent Kim
– 2nd Keyboard: Boram Han & Kim Jinhyoung
– Producer: John Lant, Tamra Pica and Write Act Repertory
– CAST: Daniel Robert Burns, Christina Barnes, Marc Christopher, Lauren Coccaro, Stephanie Lourenco Viegas, Tricia Zuskind, Tim Bacskai, Daryl Glenn, Alex Fernandez, Dylan Bivings, Molly Gilman
© 2017-2021 Eric B. Sirota & Write Act Rep
Cast of the Off-Broadway Production of FRANKENSTEIN that ran from 2017 to 2020 at St. Luke's Theatre
DANIEL ROBERT BURNS (Victor Frankenstein)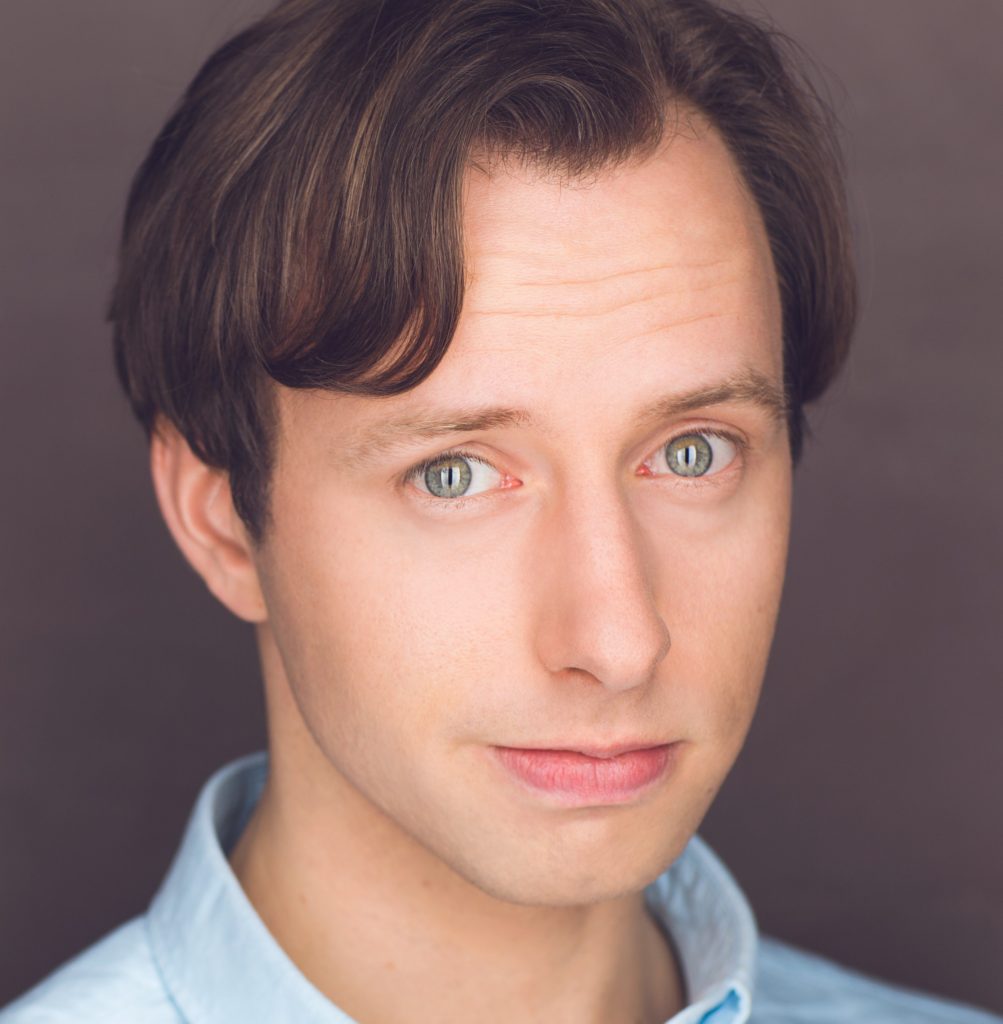 Daniel Robert Burns is ecstatic to be making his Off-Broadway debut with Frankenstein. Daniel has a degree from Cornell University with a Major in Theatre, has since studied at the William Esper Studio, and subsequently with Terry Knickerbocker at his new studio. Favorite roles include The Mad Hatter, (The Mad Hatter's G&T Party), Trigorin (Mr. Chekhov & Mr. Porter, Medicine Show Theater), Miles Gloriosus (A Funny Thing… Forum, Church Hill Theater- Edinburgh Fringe), Oleg Bayan (The Bedbug, Medicine Show Theater), Master Ford (Merry Wives of Windsor, TUTS NH), Francis (La Cage Aux Folles, Orlando Repertory Theatre), Jean Valjean (Les Miserables, Cornell University), and Felix Ungar (The Odd Couple, Risley Theatre). Find him at @danielrobertburns or danielrobertburns.com!
MARC CHRISTOPHER (Creature)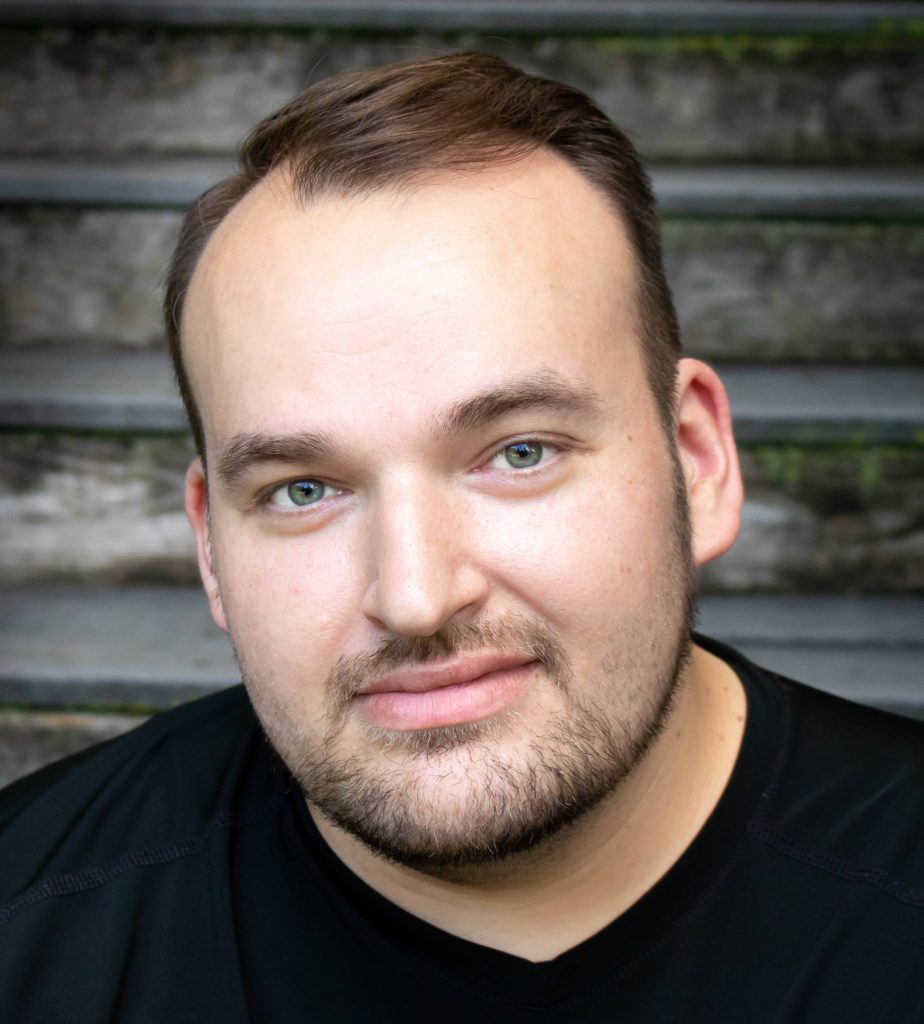 Marc Christopher is very excited to be reprising his role as the Creature in Frankenstein! He recently performed in Avenue Q with the Playhouse Stage Company (Brian) and Guys and Dolls at Broadway Palm Dinner Theater with Prather Productions (Big Jule/US Nicely). Recent Theatre credits would include Christmas Town (Caroler) at Busch Gardens Williamsburg, Damn Yankees (Mr. VanBuren), The 25th Annual Putnam County Spelling Bee (Panch), Singin in the Rain (Production Tenor), and the Regional Premiere of Hands on a Hardbody (Frank Nugent) with Park Playhouse. Other notable credits would include the Park Playhouse Scholastic Musical Tours of Freedom Train (Overseer/Others) and Pinkalicious(Mr. Pinkerton). Marcchristopher.net
CHRISTINA BARNES (Elizabeth)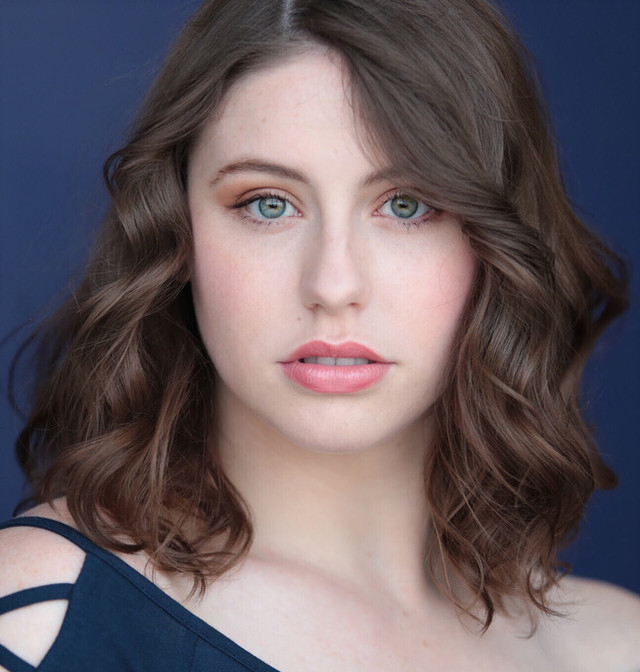 Christina Barnes is thrilled to be making her Off-Broadway debut in Frankenstein after having graduated from Ball State University with a BFA in Musical Theatre this past May. Originally from Zionsville, IN, Christina now lives in Manhattan and is signed with The Price Group. Recent theatrical credits include Ariel in The Little Mermaid, Rapunzel in Into the Woods, Mindy in Five Women Wearing the Same Dress, Snow White in Disenchanted, and more. She also loves cabaret performance and has performed at Joe's Pub (under the direction of Michael Rafter and Sutton Foster) and Indianapolis's The Cabaret where she's opened for Lea Salonga, as well as Seth Rudetsky and Will Swenson, and performed "Falling Slowly" with Steve Kazee. Recently, Christina was seen performing with BOUNCE: The Basketball Opera at the NY Liberty game. Christina can also be seen at St Luke's playing Adrianna in Swing on Wednesday nights. In addition to performing, Christina is a Disney expert, runway model, avid Pokemon Go-er, and is extremely passionate about children, dogs, and the special needs community. 1 Corinthians 13:13. www.christinanoellebarnes.com
ALEX FERNANDEZ (Creature U/S)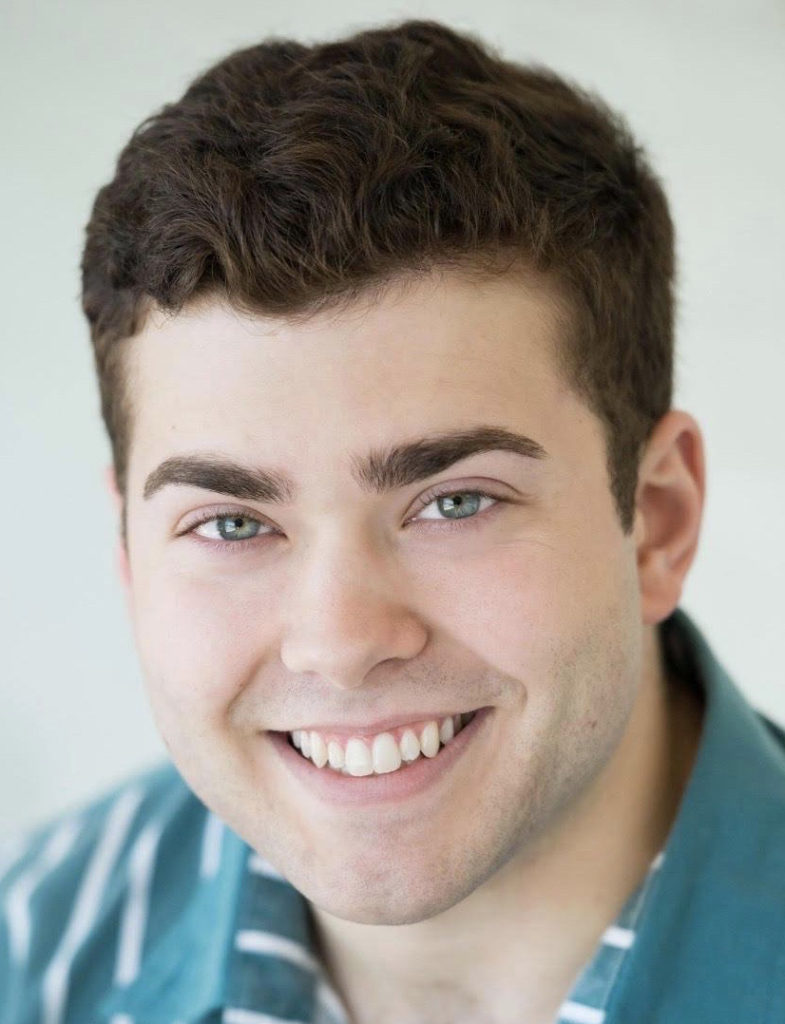 LAUREN COCCARO (Elizabeth/Claire/Justine)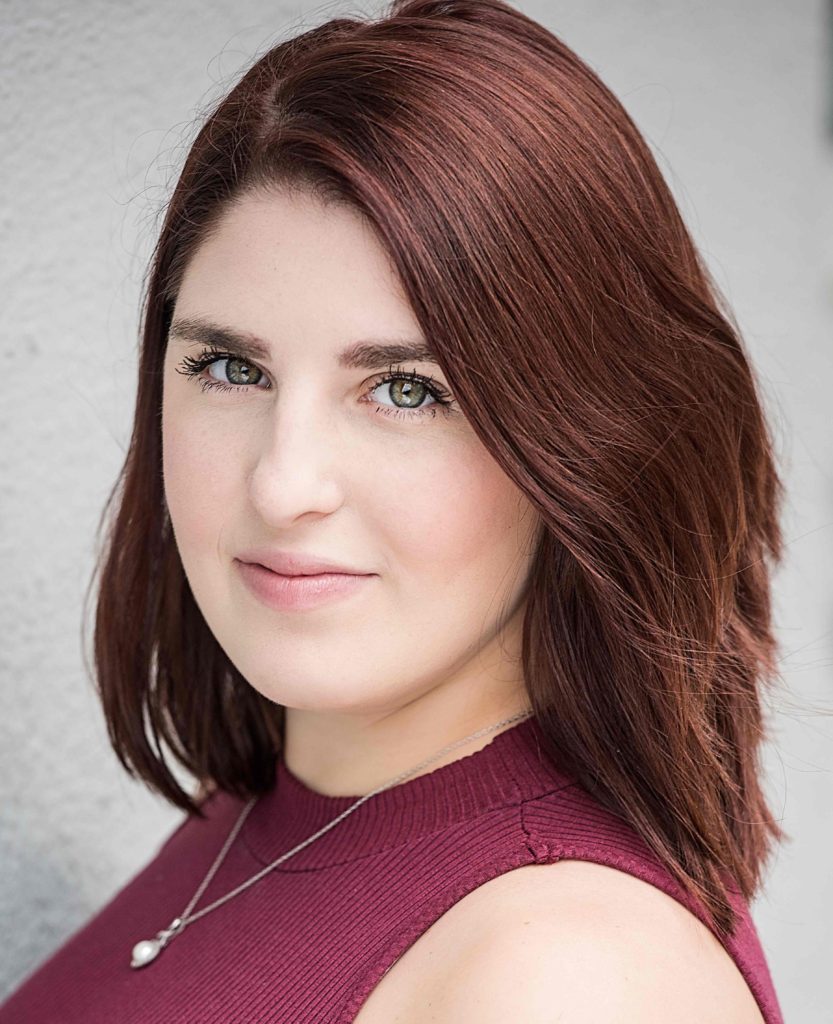 Lauren is very excited to be making her Off-Broadway debut as Elizabeth in the musical, FRANKENSTEIN! Lauren is a graduate from Five Towns College with her BFA in Theatre Arts. Some of her past credits include Audrey in Little Shop of Horrors, Roxie Hart in Chicago, Tracy Turnblad in Hairspray, Eponine in Les Miserables, and she worked with MTI as a dancer singer actor in their choreography DVDs. She would like to thank her friends and family for all of their endless support. And to the cast and crew break a leg! 
STEPHANIE LOURENCO VIEGAS (Justine/Innkeeper)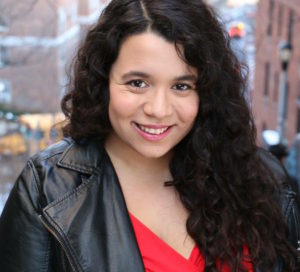 Stephanie is so excited to be a part of Frankenstein!  She recently made her debut at Studio 54 Below as a soloist in "An Evening of Cult Musical, a benefit for the ACLU". Other recent credts include Mama Ogre/Mama Bear in Shrek with Little Radical Theatrics, Zelda in the original Halloween musical "Halloween Hotel" with Westchester Sandbox Theatre, Martha in The Secret Garden with Little Radical Theatrics for which she was nominated for a BroadwayWorld regional award for "Best Supporting Actress in a Musical", Martha Dunnstock in The Heathers with Hackensack Theatre Company and Dudette in the NY Regional Premiere of "The Toxic Avenger" with PMT Productions. She is also a freelance costume designer, working with schools and theaters throughout the tri-state area. Thank you to Tamra, John and the creative team for their incredible belief and trust in me and support. Thank you to my amazing parents for their support. For my Nana in Heaven <3
TIM BACSKAI (Henry / Innkeeper)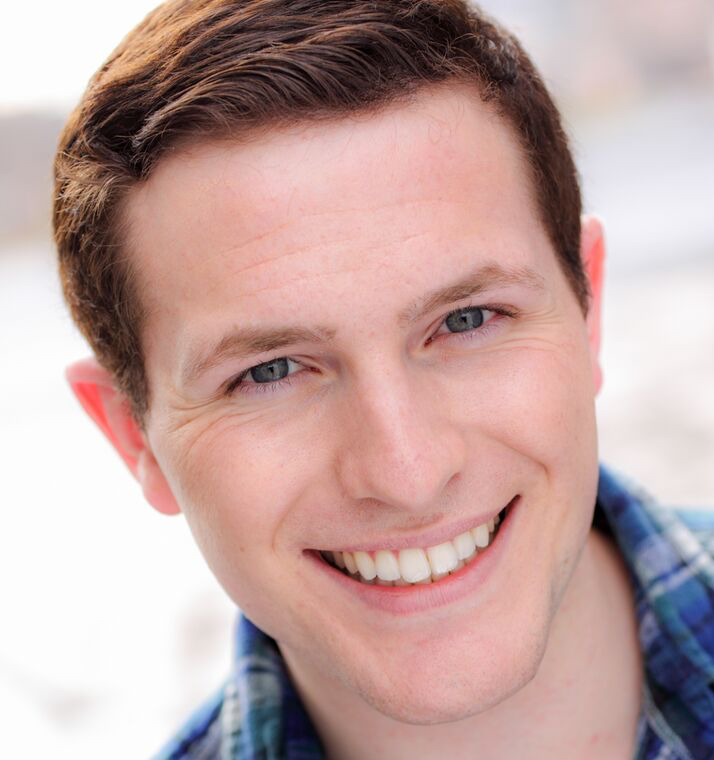 Tim is originally from Stuttgart, Germany and is a recent graduate of The New School University (BFA) and The American Musical and Dramatic Academy. He is very excited to be a part of this wonderful cast and crew of Frankenstein. His other credits include Beauty and The Beast (Chance DuSaunt) at The Players Theater Off-Broadway, Carrie (Tommy Ross), Into the Woods (Jack), Our Town (George Gibb), and Fiddler on the Roof (Motel) at the Stuttgart Theater Center. As a proud Army Brat who is fluent in both English and German, Tim enjoyed the distinct honor of singing both national anthems at various military functions.  When he is not on stage, Tim enjoys travelling to different countries and screenwriting. He is presently working on an original screenplay and is seeking representation. Additionally, Tim is currently in production for Swing right here at the St. Luke's Theater. You can find Tim at ww.timbacskai.com or follow him on Facebook, Twitter, and Instagram at tim.bacskai He would like to thank his family and friends for their endless love and support. 
TRICIA ZUSKIND (Claire/ensemble)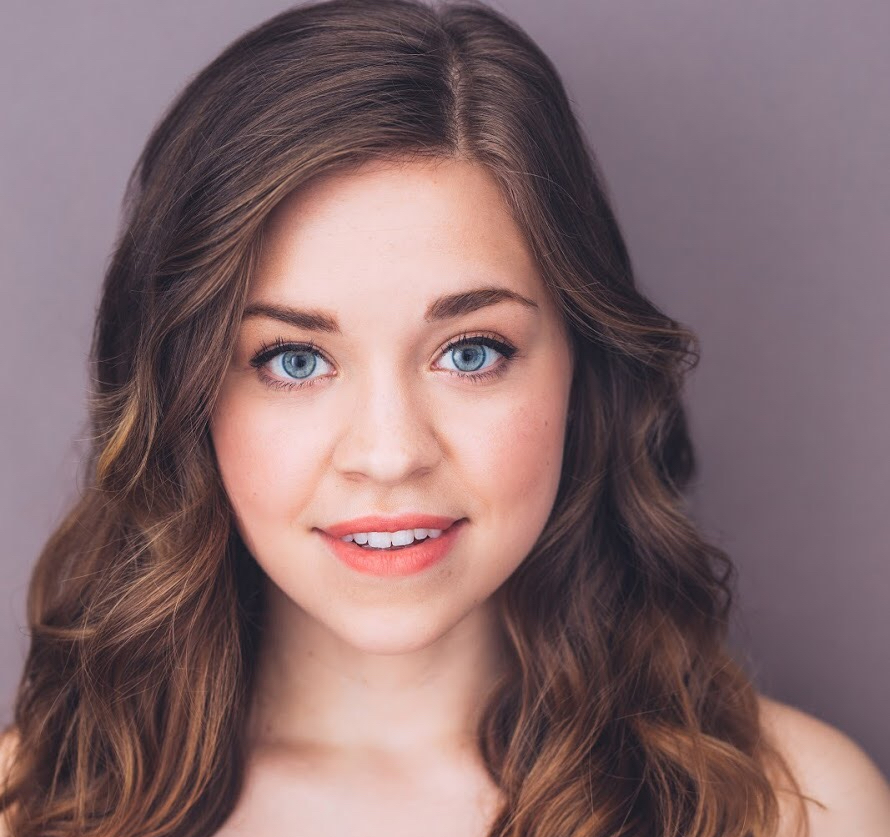 Tricia is thrilled to be making her off-Broadway debut with Frankenstein! Tricia is a Canadian native, currently residing in New York City. BFA in Music Dance Theatre from Brigham Young University. Some recent credits include: Elf: The Musical (Wagon Wheel Theatre) Barnum (Skyline Theatre Company), The Wizard of Oz National Tour, and Disney Cruise Line. Thanks to the whole "Frank" team, her wonderful family, and her husband Mitch. @triciazuskind
DARYL GLENN (Father)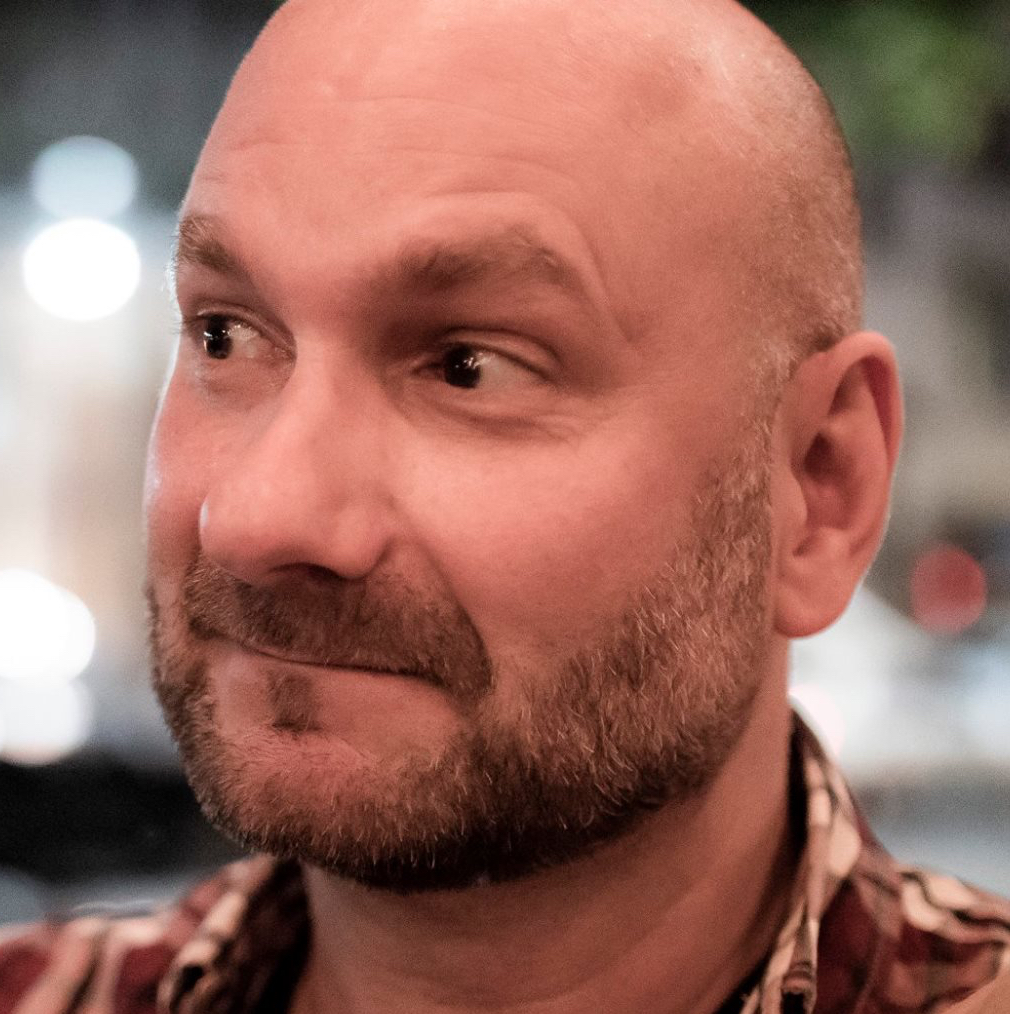 DARYL GLENN is a multi award winning cabaret artist and actor. He is best known (with co-star Jo Lynn Burks) for his loving tribute to the Robert Altman film Nashville (2009 Mac, Bistro and NiteLife Awards) which has played such esteemed venues as 54 Below and Feinsteins at The Regency Hotel. He has toured internationally in musicals such as Annie and Ken Hill's Phantom of the Opera. Other credits include Daryl Sings Steve: Songs by Sondheim (Mac Award nominee 2019) and Daryl Glenn & Nellie McKay sing Robert Altman's Popeye. Daryl hails from Lexington, Ky and he is thrilled to (finally) be a working actor in New York City.
DYLAN BIVINGS (Henry)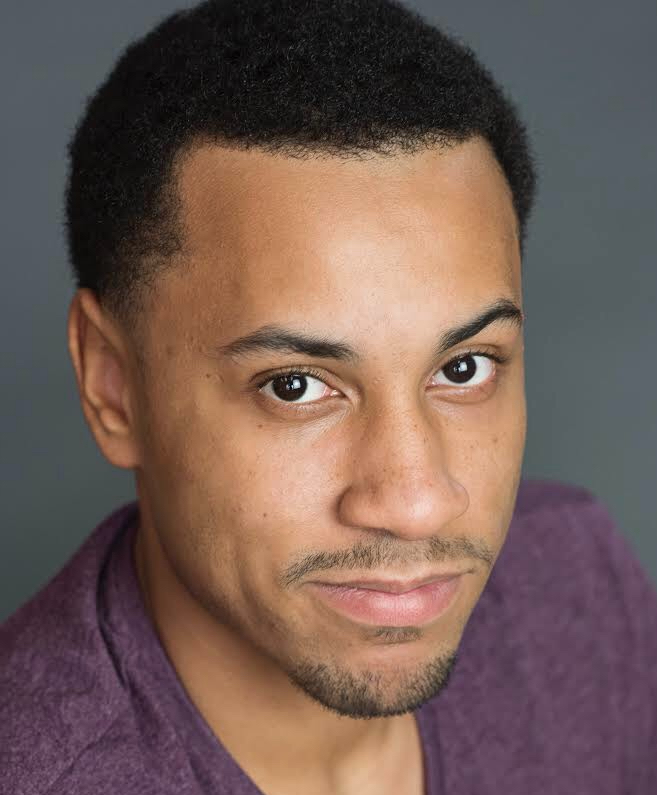 Dylan Bivings is a graduate of Five Towns College and a NYC based actor and writer. Some of his more recent credits include Shrek the Musical (Donkey), I Love You, You're Perfect, Now Change (Man #1), Good (Maurice), Red (Ken), Spring Awakening (Hanschen), We Will Rock You (Khashoggi), Samson the Musical (Raca), The Proust Virus (Thrall), Go My Child (Priest 1/Eliezer), and Evita (Che). He would like to give thanks to his friends and family for constantly supporting him every step of the way.
Molly Gilman (Justine/Innkeeper u/s)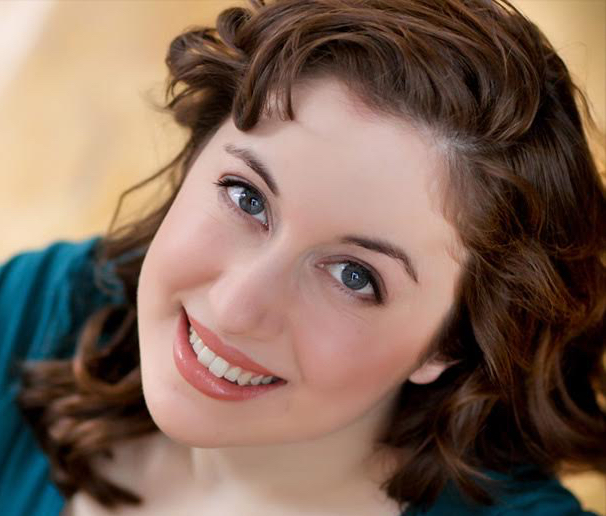 Molly loves being back with Write Act Rep! Previously she originated the role of Carrie in WAR's Los Angeles production of Pillars of New York and played Marlena, the Countess Kellsburg, here at St. Luke's in Lili Marlene. Other roles: NY Off-Broadway – Pinkalicious (Vital Theatre: orig. cast, nat'l tour, cast album), Woyzeck Musical Deathmetal (Gorilla Rep), Very Hungry Caterpillar (DR2); NY Off-Off – Kate in Taming of the Shrew (Hudson ShakesCo), Ariel in Tempest (C.A.G.E.), #8 in 12 Angry Women (Roebuck), Moor's Petard (Queens Players), SeaWife (Lobbyists); LA – Bronies! (+ cast album), Next Thing You Know (Chromolume west coast premiere), Alice in Wonderland (Rapidfire Internat'l U.S. premiere), Einstein is a Dummy (Sierra Madre Playhouse), in rep at the Santa Monica Playhouse; Regional – American Shakespeare Center, Paper Mill Playhouse; and more. www.mollygilman.com
ALEX CARMINE (Henry u/s)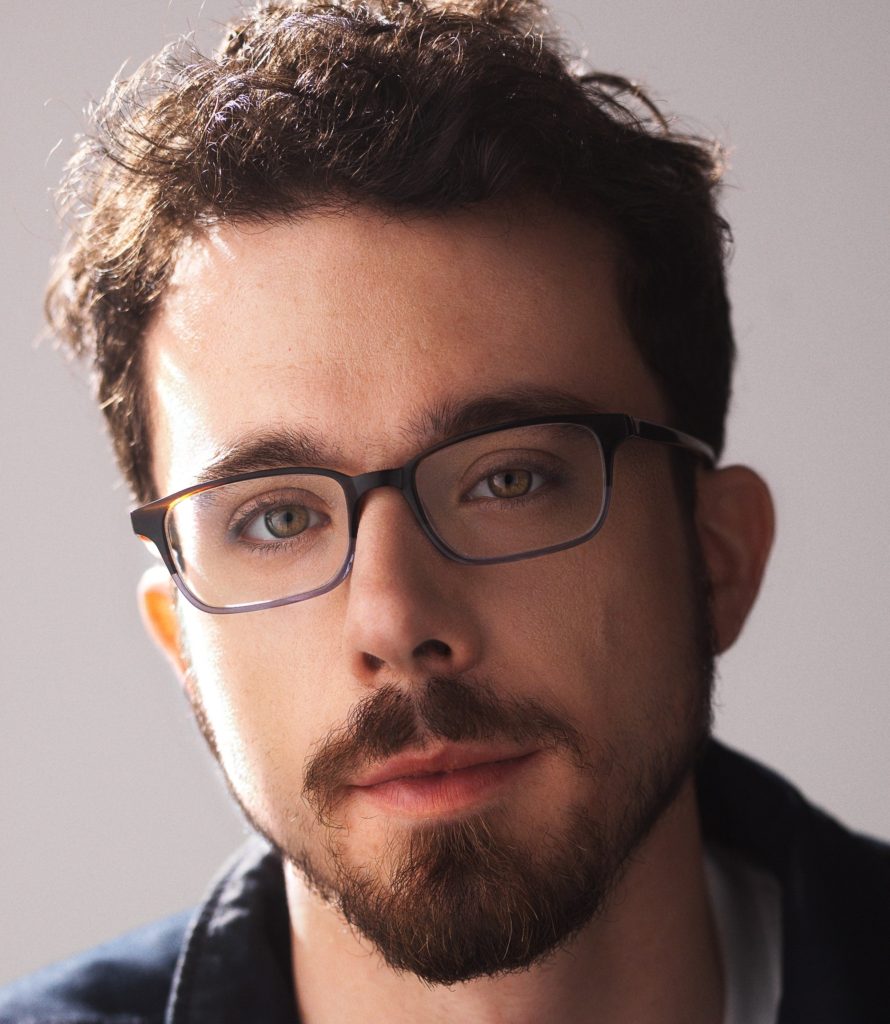 In addition to being Henry's understudy in "Frankenstein", Alex is also Off-Broadway in "Swing!" as Bill the factory owner and the lead's understudy. Recently finished the pilot, Beauty on Demand as the CEO. The short film Laura Point, playing the romantic lead went to the Cannes film fest. Just finished the short The Glorious Resurrection.. acting with Emmy and Tony winners and under the direction of Joseph Craig which will be turned into a feature and shooting this spring.  Professional level piano and hand-drum skills. Playing acoustic and electric guitar is a great hobby and interest. Currently invited weekly to read for the mfa directing classes at NYU and Columbia with professor and director, Jon Shear. Also in Jon's weekly professional film directing workshop. Looking for reps. Just moved to Brooklyn and working as a photographer shooting portraits, restaurants, city and landscapes. Follow @alexcarmine for more info. Alex is from Pittsburgh and has trained with CMU teachers growing up. Elon graduate and proud SAG member. Thanks John, Jon and mom.
JOSEPH HAYES (Creature)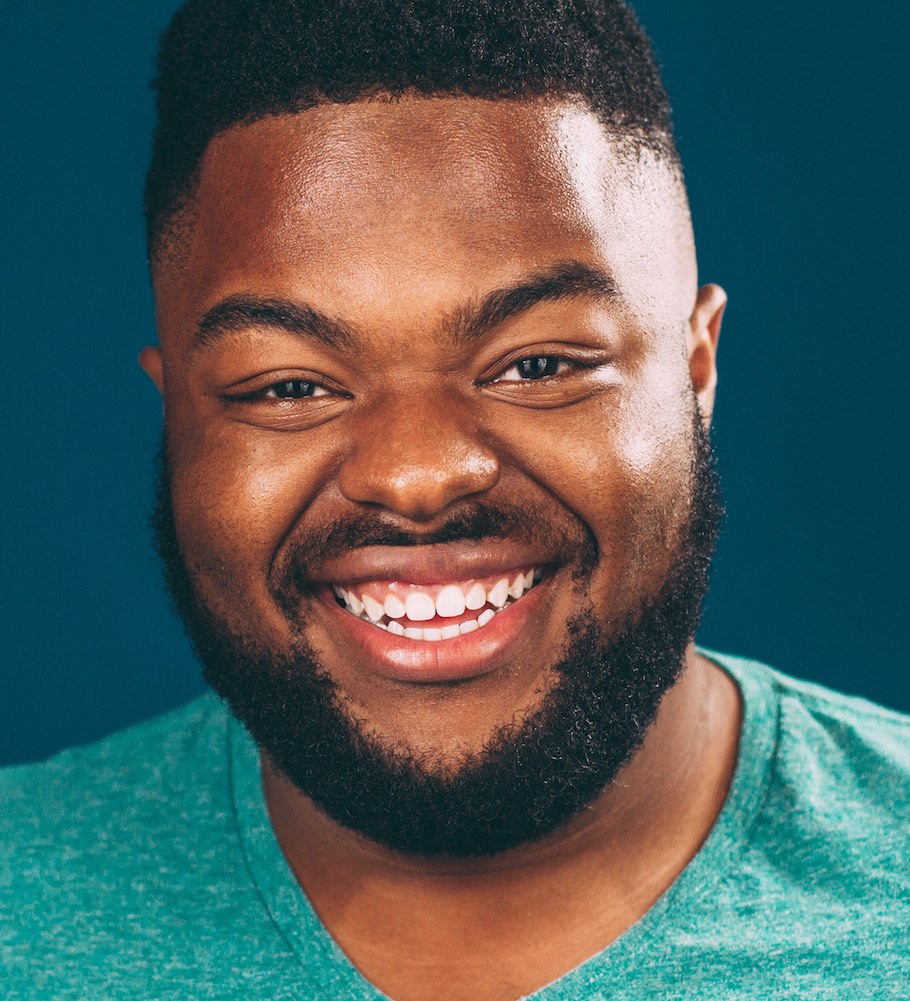 Joseph is very excited to be making his Off-Broadway debut as the Creature in the musical, FRANKENSTEIN! Joseph attended Ball State University as a Musical Theatre Major before moving to the city. As a native Hoosier, Joseph has made a home on New York stages at venues like Feinstein's/54 Below where he performed in his duo show "The New York State of Mind Chronicles" and in "54 Sings Jonas Brothers" as well as The Green Room 42! Some of his recient credits include Once on This Island (Three Riviers Music Theatre,  American Idiot (Ball State University) and Spring Awakening (Three Rivers Music Theatre). When not on stage, you can find him interning at The Growing Studio where he is exploring his passion for casting. He would like to thank the Frankenstein Team, his family, and his "Tribe" for their endless love and support! IG: thejosephhayes
CARLY AMELING (Claire/ensemble)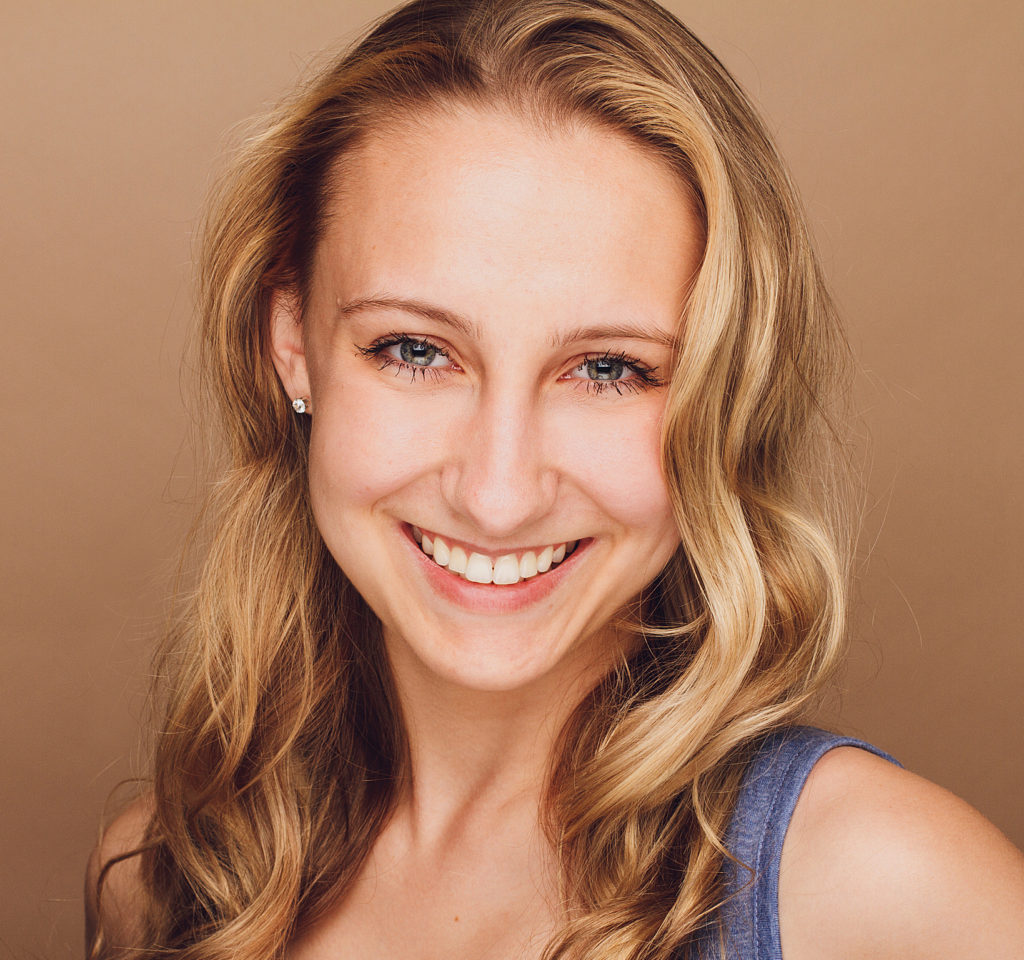 Carly Ameling a singer, dancer, actor and aerialist originally from Akron, Ohio. She is thrilled to be making her off broadway debut in Frankenstein. Select theatre credits include Bye Bye Birdie (Suzie/dance captain) at Priscilla Beach Theatre, Sleepy Hollow the Musical (Katrina Van Tassel) at the NYNW Fest, Les Miserables (Cosette) at The Players Guild, and Carrie the Musical (Chris Hargensen) at the North Canton Playhouse. Carly is a proud AMDA Alum and would like to thank her family and friends for all their love and support!
MICHAEL A. GREEN (Father)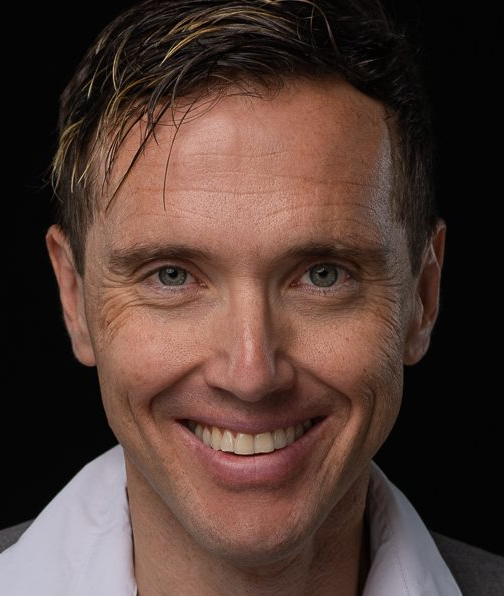 MICHAEL A. GREEN studied acting at the Academy of Dramatic Arts in Zagreb, Croatia and the Vienna Musical School, Austria. He performed in highly acclaimed musical theater, operetta and drama productions all over Europe: CABARET ( MC ), MY FAIR LADY (Freddy), CITY OF ANGELS ( Stine ) NYC credits include MAD MAL SAVES THE WORLD ( Mel ) , MONKEY KING ( Davac )  THE SIGN ON 6 O'CLOCK SKY ( CEO ), WICKED CITY BLUES ( Lars ), concerts and films. He speaks 7 languages michaelgreenthesinger.com
JOSEPH SALVATORE KNIPPER  (Henry)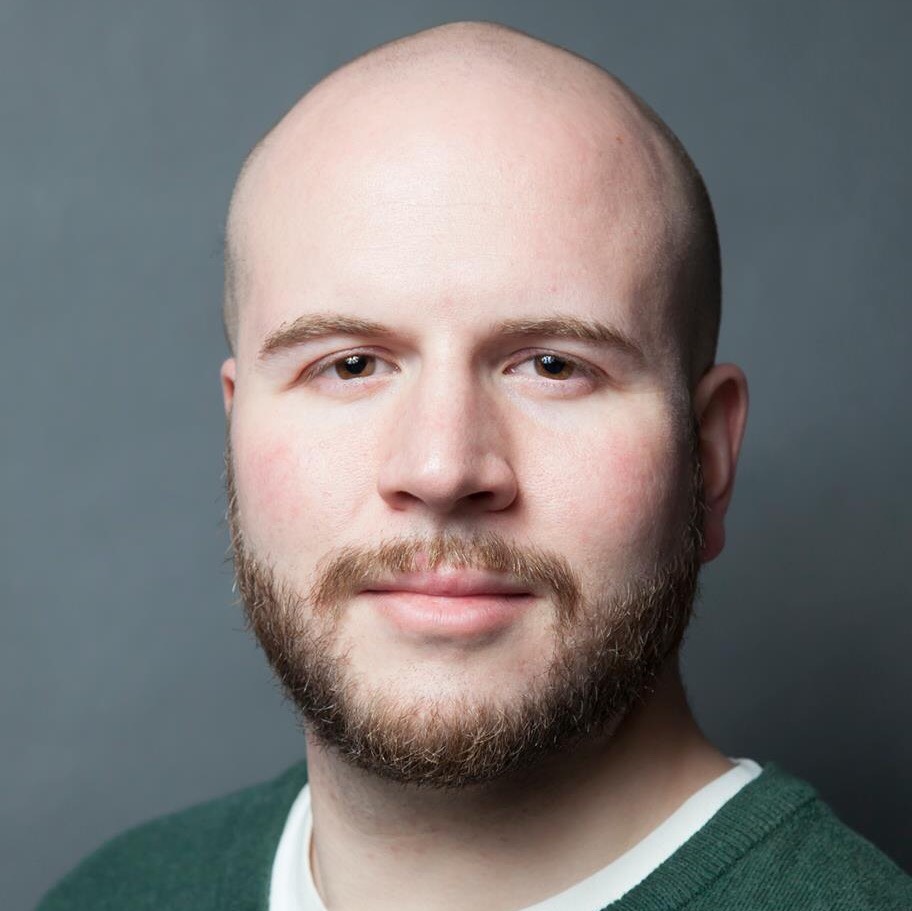 Joseph Salvatore Knipper | Off Broadway: It Came From Beyond/Write Act Repertory | Off-Off Broadway: Collaborators/Storm Theatre; Much Ado About Nothing/Hudson Warehouse; Medea/Onomatopoeia; His Girl Friday/Hudson Warehouse, Julius Caesar/Onomatopoeia. | Web/TV: Mysteries at the Museum/Travel Channel; The Real Story with Maria Elena Salinas/Investigation Discovery; Taking Sides/Vgraf Live; The Angelic Warfare Confraternity/EWTN| Joseph is the Outreach Associate of Turn to Flesh Productions and a proud member of St. Malachy's-The Actor's Chapel Choir. You can hire him and see his upcoming projects here: www.josephsalvatoreknipper.com
REBECCA MONK (Elizabeth)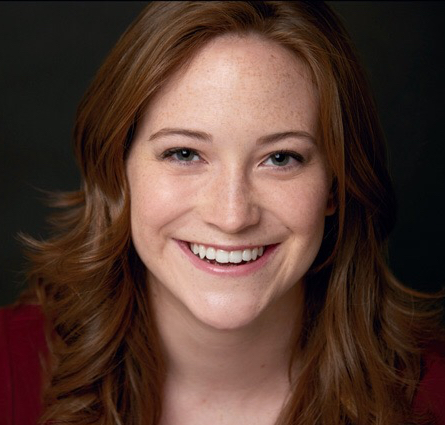 Rebecca Monk is so excited to be part of "Frankenstein" here at the St. Luke's theatre. She had the honor of being in Eric's Show "Your Name on My Lips" when it was at Theatre for a New City. Other favorite productions have been "Ragtime", "Once the Musical", "Always… Patsy Cline", the world premiere of "Steppenwolf, a musical retelling" and many more. Rebecca also owns Noteworthy Academy of Music with her husband Pat. She would like to thank Eric, Tamra, John and Kent for making this possible and her husband, family and God for all the love and support!
Katie Hutch (Claire & alternate Justine)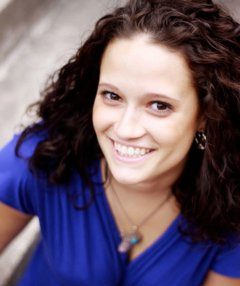 Katie Hutch is excited to join the cast of Frankenstein in the role of Claire. Hutch is an actress, comedian, writer and musician who can be seen performing and producing throughout NYC. Some of her favorite recent credits include the role of Kristin Chenoweth in her original show, "Kristin and Idina's Open Call Auditions," with co-star Karen Summerton, Naomi in the first American production of "A Word of Love" for which she won Best Singer at NY Summerfest, and writing, producing and starring in her one woman show, "Lady-like." www.katiehutch.com
SARAH MATHER (Justine/Innkeeper)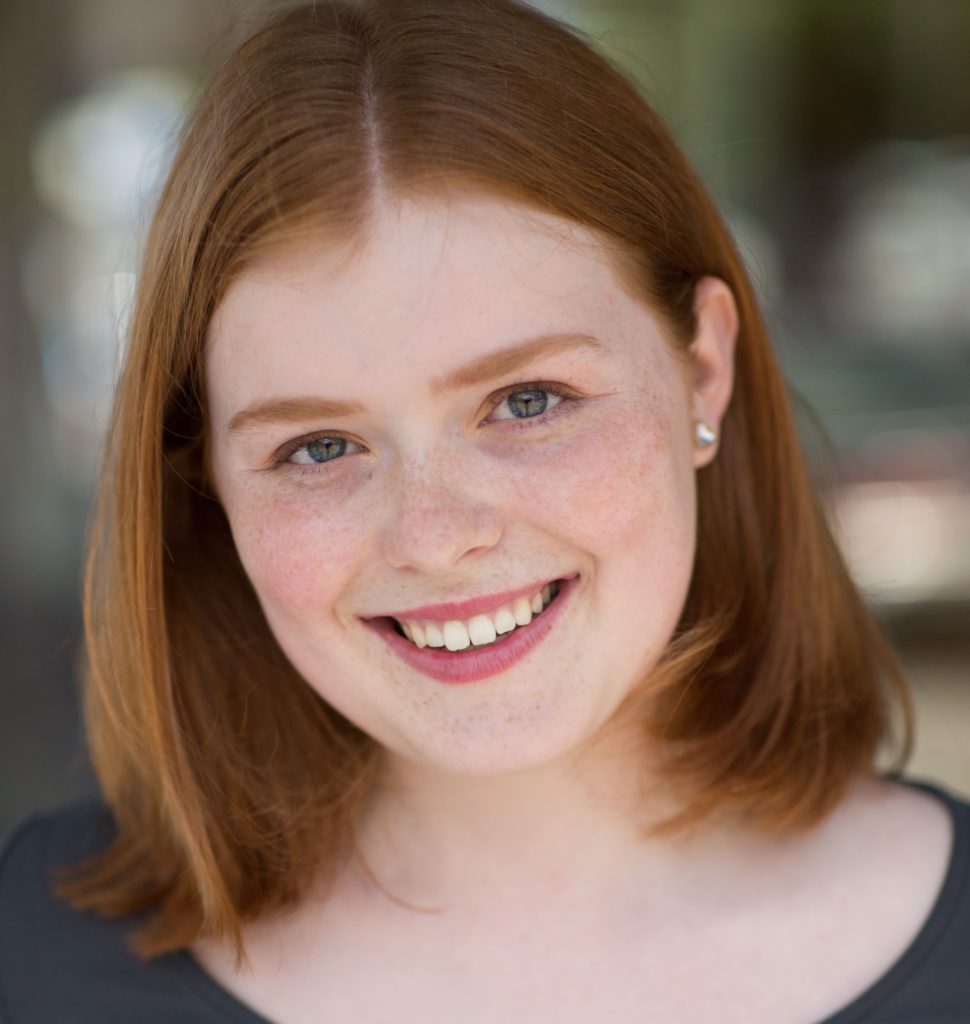 Sarah is so grateful to be joining the cast of Frankenstein and to be making her New York theater debut. Sarah is originally from Seattle, Washington; Theater credits include South Pacific at Seattle Musical Theater, For All All That and Sleeping Beauty at Centerstage Theater, she is also an alumni of the Rising Star Project at The 5th Avenue Theater, participating in Carousel (Nettie) and Spamalot. Thank you to my family, especially Mom and Dad and the cast and creative team at Frankenstein! Follow her at sarah_mather.
ALAN STENTIFORD (Victor Frankenstein)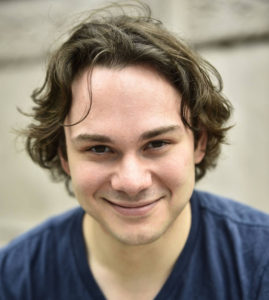 Alan Stentiford is electrified to be joining the cast of Frankenstein. He has performed regionally as The Engineer in Miss Saigon, Anthony in Sweeney Todd, John Utterson in Jekyll & Hyde and Adam u/s in The Shape of Things. On recording he can be heard on Stage Stars Records productions of The Music Man, Thoroughly Modern Millie, and as Captain Hook in Peter Pan. He'd like to thank John Lant, Eric Sirota and Tamra Pica for this wonderful opportunity, and sends love and thanks to his family, mentors, and Noelle. This performance is dedicated to his grandmother, Yayi. For more information, please visit www.alanstentiford.com
MATT LAMB (Creature)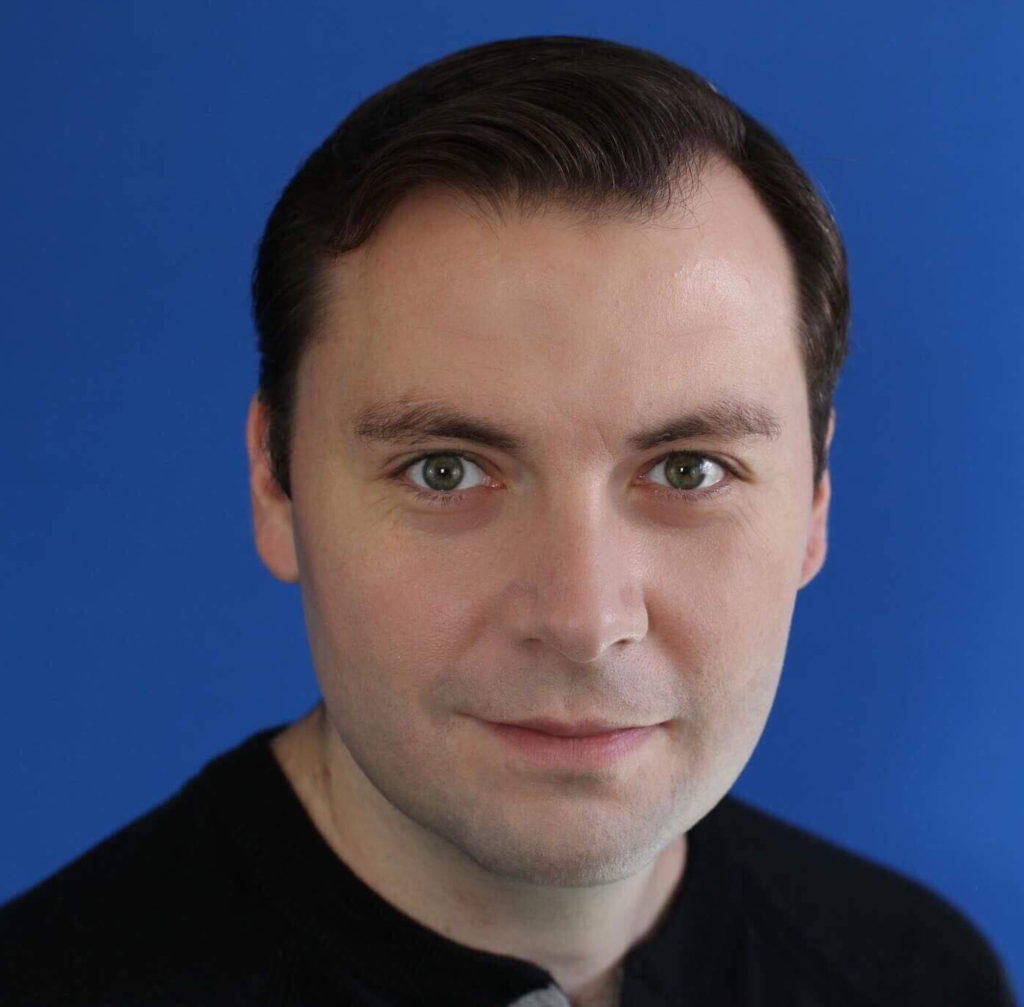 Matt Lamb OFF BROADWAY DEBUT! National Tours: Paw Patrol Live: Race to the Rescue and Paw Patrol Live: The Great Pirate Adventure as Mayor Humdinger. REGIONAL; Imagination Stage, Pittsburgh CLO, Cape Fear Regional Theatre and Temple Theatre. Some favorite roles include: (Fredrick Frankenstein) Young Frankenstein, (Corny Collins) Hairspray, (Mark) Rent. Matt studied musical theatre at Point Park University. Matt would like to thank his family and friends for their constant support and especially his wife, Robyne Parrish.
KEVIN REHRER (Victor Frankenstein)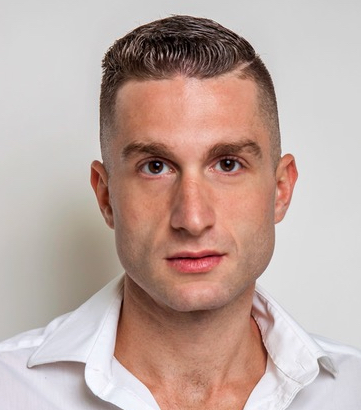 Kevin Rehrer attended Missouri State University where he studied Vocal music education. Currently, Rehrer is performing as Chef Bruno in Truffles: A Murder Mystery Musical. His most notable performances include Harold Bride in Titanic, Augustine Magaldi in Evita, Man in I love you you're perfect now change as well as Jeff in Title of Show. He has also appeared in Rent as well as Cinderella. Rehrer is most proud of the work he did with his one man show Purpose as well as Living With… Two shows that benefited and shone a light on HIV awareness and the stigma associated with the autoimmune disease. His performance in Purpose was nationally recognized in Positively Aware magazine. In his spare time he enjoys spending time with his Pug Winston. He would like to thank his dear friends Lisa, Lauren, Michele and Vittoria for without them, he wouldn't have the fight and fire within him to continue pursuing his dreams.
ALI COOPERSMITH (Creature)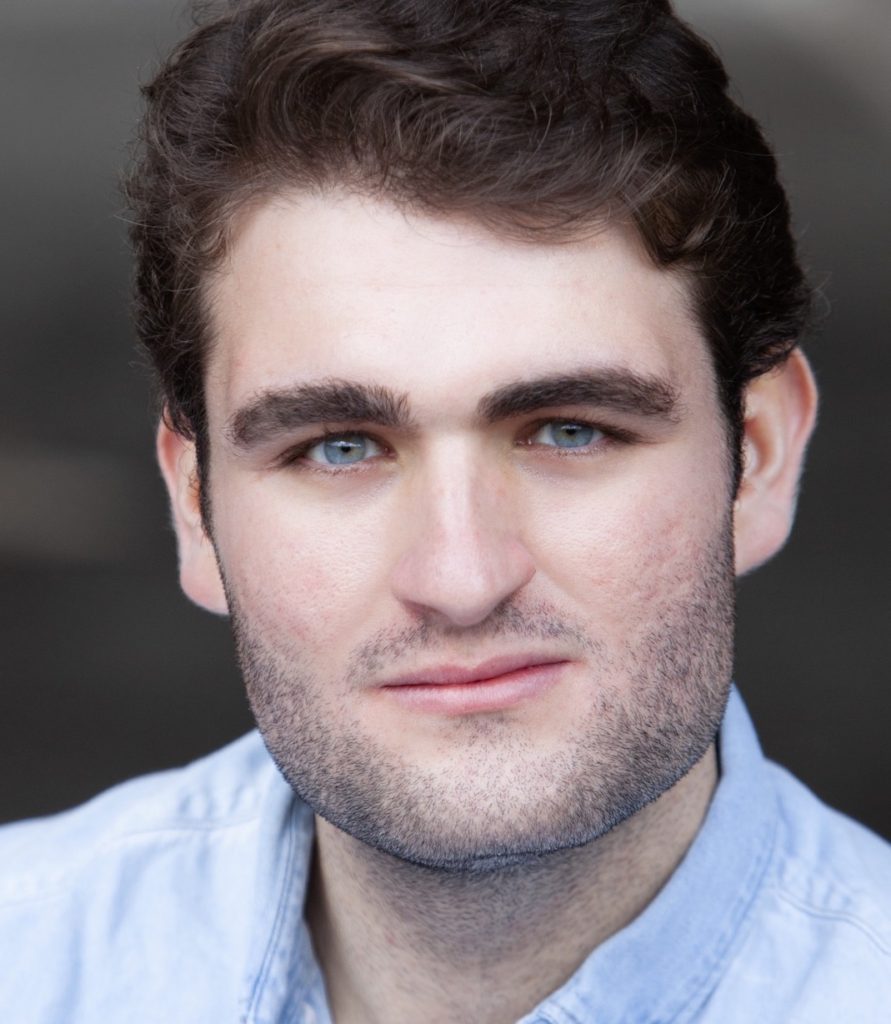 Ali is very happy to be a part of Frankenstein.  Prior New York theatre includes originating the role of Abraham Lincoln in the musical Common Ground and Cinderella's Prince in Theatre 2020's Into the Woods . He is a graduate of Georgetown University and LAMDA's MA course in 2018. At LAMDA roles included John of Gaunt in Richard II and Frank Shepard in Merrily We Roll Along. He would like to thank his mom, family, and friends for all of their support.
CAIT KILEY, EMC (Elizabeth Lavenza)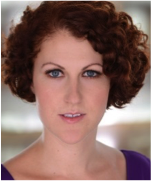 Cait is thrilled to be making her Off-Broadway debut in Frankenstein. A native of Northern California (heck yeah!), Cait moved to NYC five years ago after graduating with her BFA from The University of Arizona, Tucson. Selected past favorite credits include: Legally Blonde (Paulette), Into the Woods (Baker's Wife), Equus (Hesther), Bat Boy: the Musical (Meredith), Brigadoon (Fiona), The 25th Annual Putnam County Spelling Bee (Olive), and Lysistrata (Myrrhina/Lysistrata). In addition to her BFA training, Cait has studied Meisner technique with James Brill at the Neighborhood Playhouse, improvisation with the Upright Citizens Brigade, and various dance styles with many of this city's wonderful teachers. Random special skills include stage combat (unarmed, broadsword, and rapier/dagger), speaking Brazilian Portuguese, being an extremely quick study at dialects/impressions, and former pre-Olympic level soccer skills.
BEN NATAN (Father/Innkeeper)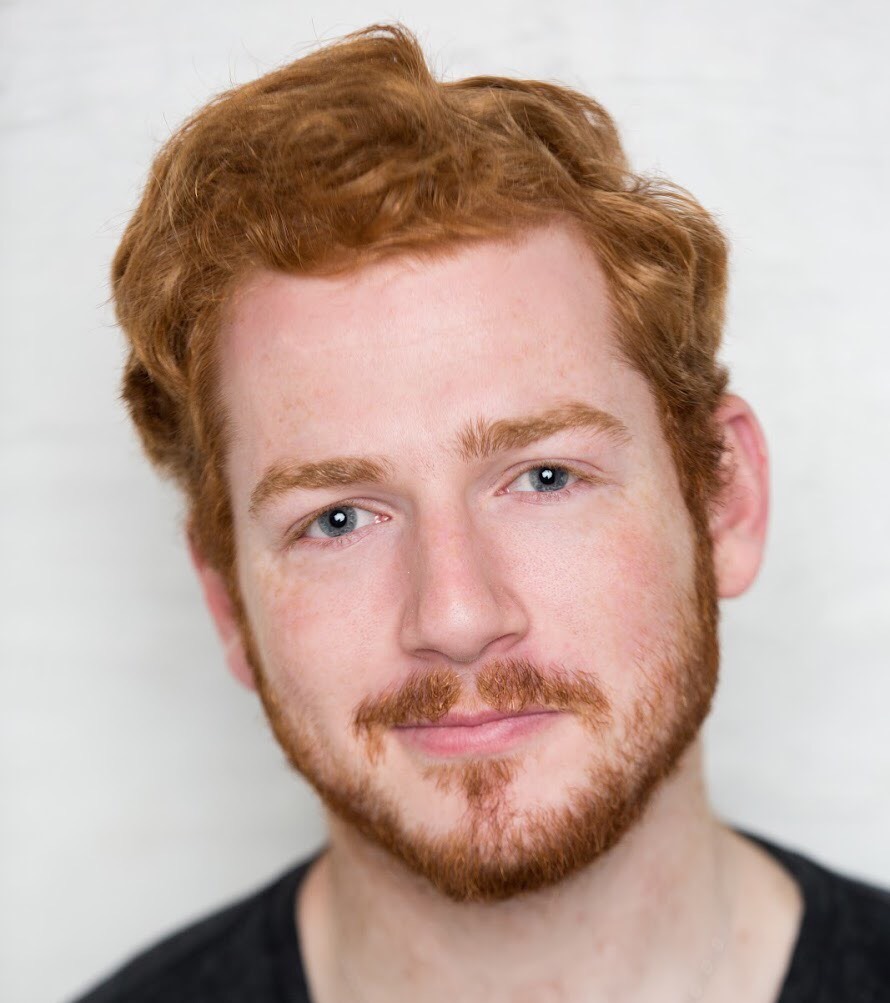 Ben Natan is an actor, writer and activist. He graduated from NYU where he studied theater and politics. Credits include Will in American Idiot with JustArts Theatricals, the Colonel in It Came From Beyond and originating the role of Alex in Gain for TINATC. He is also debuting the role of Private Poleko in the US premier of The Curing Room this summer in Washington DC. Ben also covers the Philadelphia Eagles for SBNation. 
ADAM KEE (Father/Innkeeper)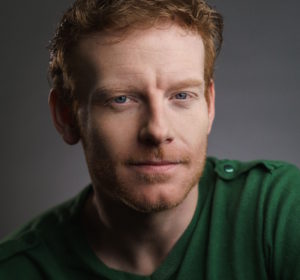 Adam is an Actor/V.O. Artist, and has lived in NYC for 14 years.  Adam earned his MFA in Acting, Actors Studio/New School, with additional training from American Academy of Dramatic Arts, Upright Citizens Brigade, London's Old Vic Theatre, and the Pearl Theatre Co. Conservatory.  NYC Credits: In the Heat of the Night / 59E59 Theatres/Godlight Theatre (Mr. Endicott), As You Like It / Schapiro Theatre (Touchstone), One Flew Over The Cuckoo's Nest / Access Theatre (Mr. Harding), Henry V / Rogue & Peasant Players (Nell Quickly). Regional:  The Music Man / Broward Stage Door Theatre (B'shop Quartet), Romeo & Juliet / Shakespeare Theatre of NJ (Capulet), 39 Steps, Importance of Being Earnest (Dr. Chasuable), The Fantasticks (Bellomy) / Winnipesaukee Playhouse, NH.  Adam received the NH Professional Theatre Award as Best Actor for performance in The Glass    Menagerie (Tom) / Winnipesaukee Playhouse. Adam recently played Thomas in upcoming Indie feature film, The Garden Left Behind (w/Ed Asner, dir. Flavio Alves). Adam teaches acting, and is a dialect & accent coach.  He is a Life Member of the Actors Studio.
DAVID SCOTT CURTIS (Father)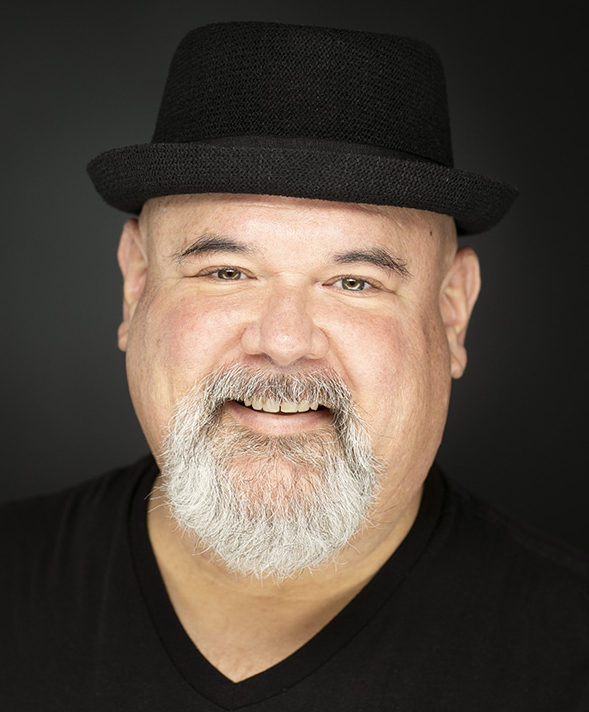 David Scott Curtis is delighted to join the cast of Frankenstein as Victor's Father. Credits include: National tour: Abner Dillon – 42nd Street. Regional: Santa – Elf: The Musical at The Fireside. Other: Mr Bumble – Oliver!, Mitch Mahoney – The 25th Annual Putnam County Spelling Bee, Eddie/Dr Scott – The Rocky Horror Show, David Kahn – Social Security. ~"Without your faith in me and your love, I would not have sufficient courage."~ www.curtis-online.com
AMY WEINTRAUB (Elizabeth)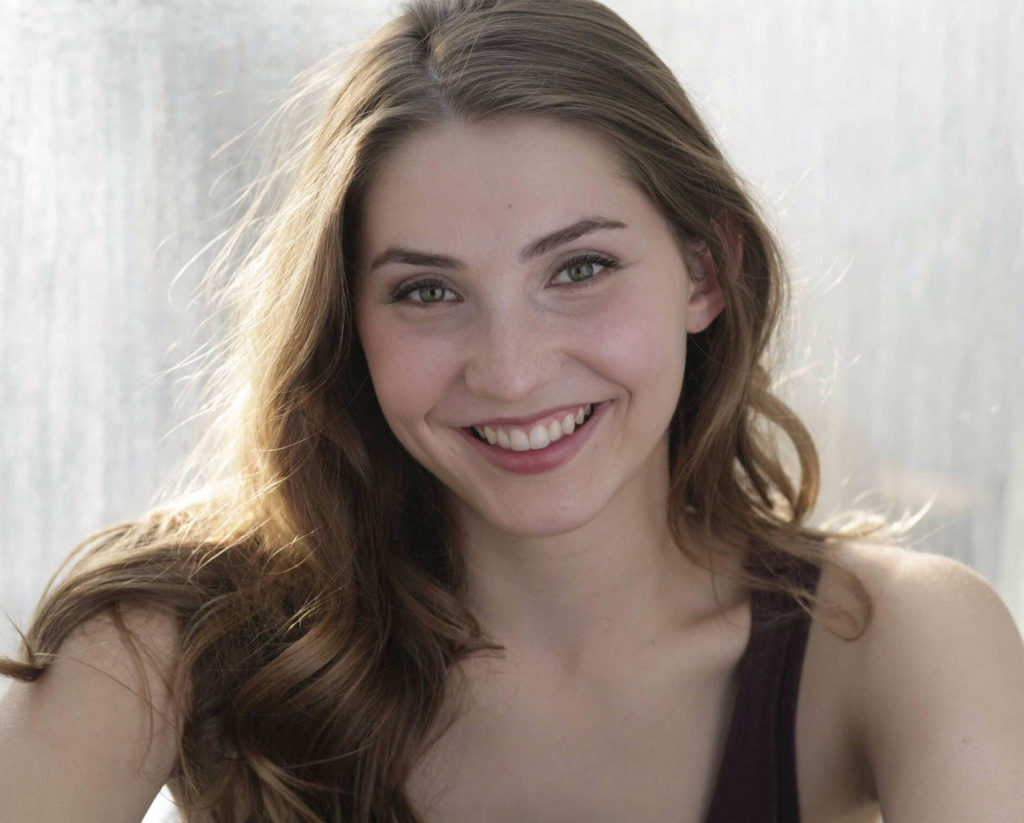 Amy Weintraub is thrilled to be making her Off-Broadway debut in Frankenstein. A recent graduate, Amy holds a BA in theatre and a BM in vocal performance from Oberlin, where her theatre credits include Spring Awakening (Wendla), Spelling Bee (Rona), Dessa Rose (Susanna), and Family Happiness (Masha), and her opera work includes Le Nozze di Figaro (Susanna), Cendrillon (Noèmie), and Les mamelles de Tirésias (Journaliste). Regional work includes Man of La Mancha and His Girl Friday at Barrington Stage, where she also appeared in Bill Finn's Ridiculously Talented Concert and the premier of Danny Ursetti and Lauren Taslitz's Regretting Almost Everything. Amy will be reprising her role in Regretting Almost Everything on April 12 at 54 Below! www.musicalamy.com
Natalie Michaels (alternate Claire)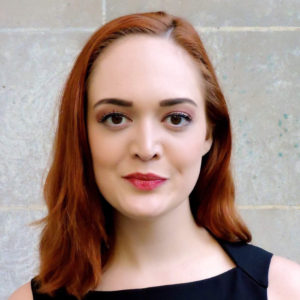 Natalie recently made her her Off-Broadway debut in It Came From Beyond and is thrilled to be joining the Frankenstein family. Originally from Wilton, CT, she holds an honors degree in Theater and Vocal Performance from Wake Forest University and studied at the Eugene O'Neill Theater Center as a member of the Fall 2015 ensemble of the National Music Theater Institute. Favorite credits include Hairspray (Amber), Romeo and Juliet (Juliet), City of Angels (Oolie/Donna), Into the Woods (Rapunzel). She most recently appeared as a full time "Springhouse Entertainer" singing cabaret at The Greenbrier Resort in West Virginia. She is a proud member of SAG-AFTRA. Love to her family, her friends, Tyler, Stefanie, and everyone in her incredible support system! www.natalienjmichaels.com
KATHERINE LEIDLEIN  (ensemble)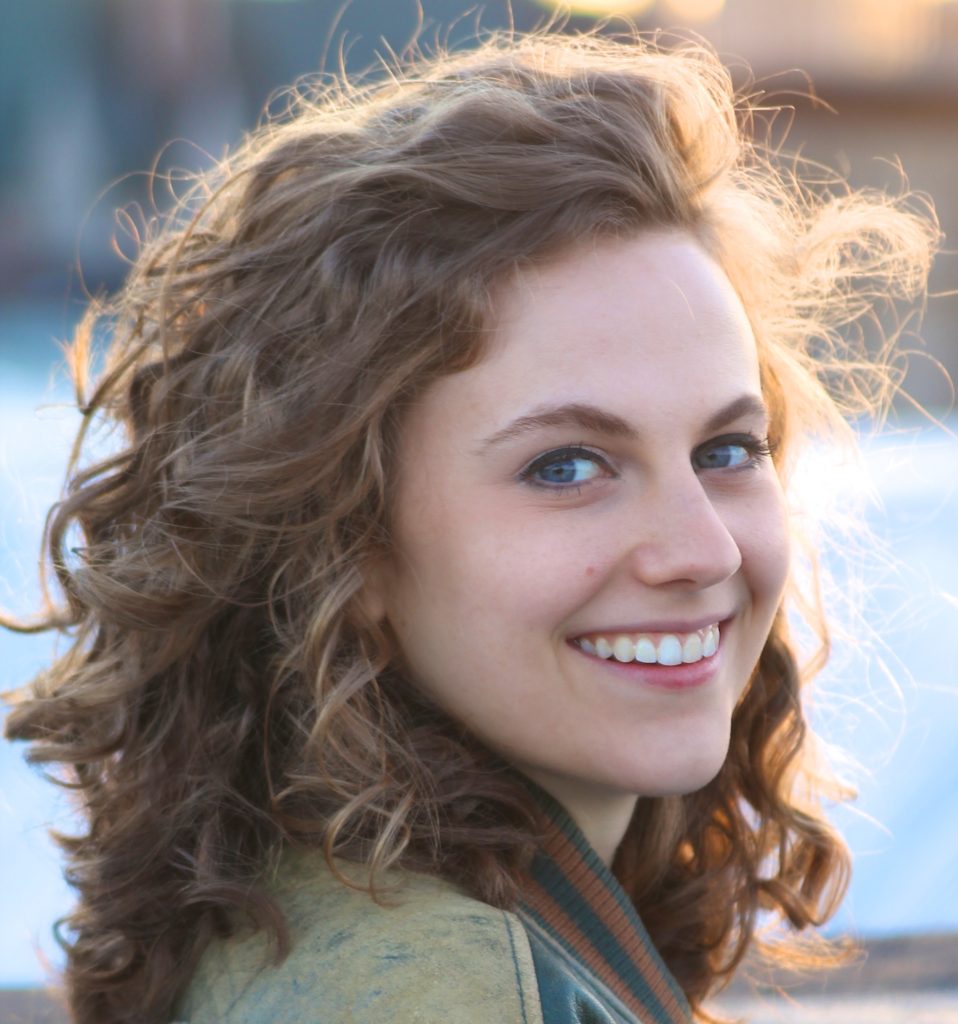 Katherine Leidlein is a singer/actress living in New York City. Her favorite roles include The Grand Dame in Fate Still Rests, Little Red Riding Hood in Into The Woods, Adele in Die Fledermaus, Laurie in The Tender Land, Soupy Sue in Urinetown, Cathy in The Last Five Years, Lily in The Secret Garden, Meg in Little Women, and Johanna in Sweeney Todd.
Katherine has also been featured in several commercials and appeared on NPR's "From The Top" with Christopher O'riley.
Katherine loves works where she can make people laugh and use her operatic training. She especially loves doing new works, because she feels they are like giant puzzles and she gets the opportunity to create a character from scratch. 
---
PREVIOUS CREATIVE ARTISTS:
BEN NEUMAYER (Victor Frankenstein)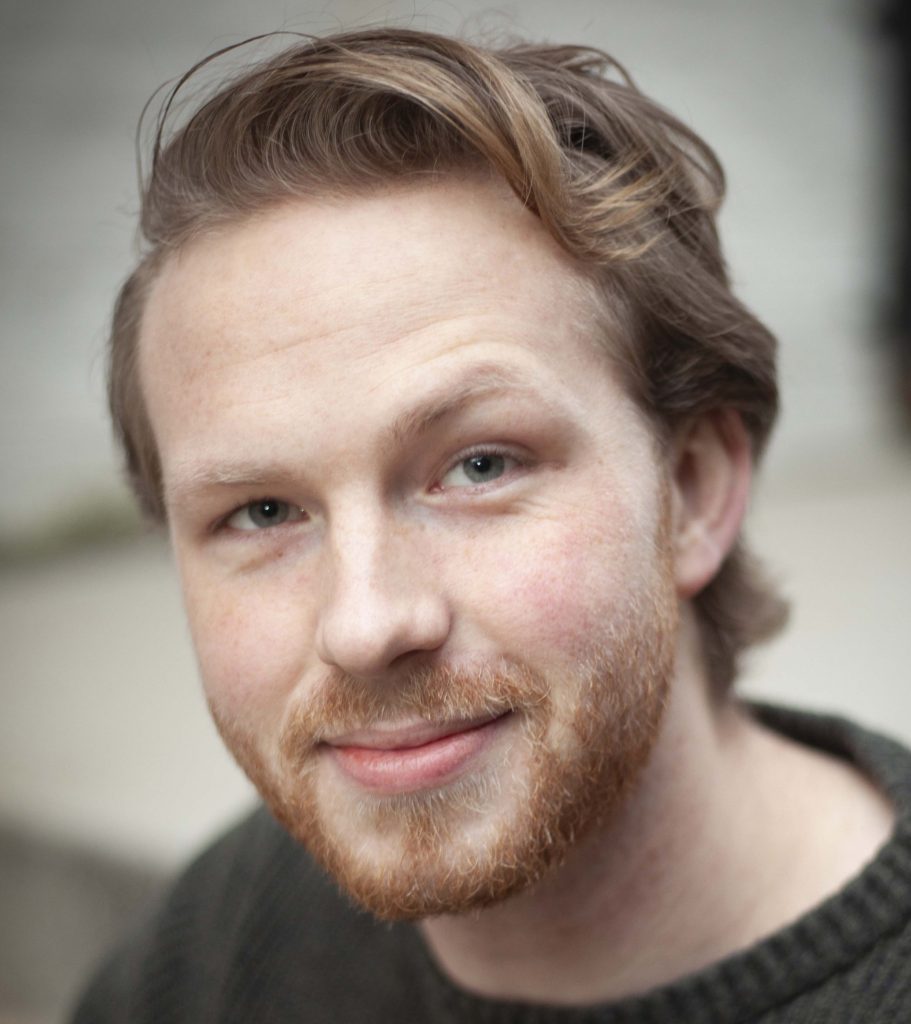 Ben is thrilled to be playing Victor and making his Off-Broadway debut. Previously, Ben has played the Beast in Beauty and the Beast, and Pontius Pilate in Jesus Christ Superstar. He wants to thank his friends, family, and his mom and dad for their constant love and support.
HANNAH MOUNT (Elizabeth)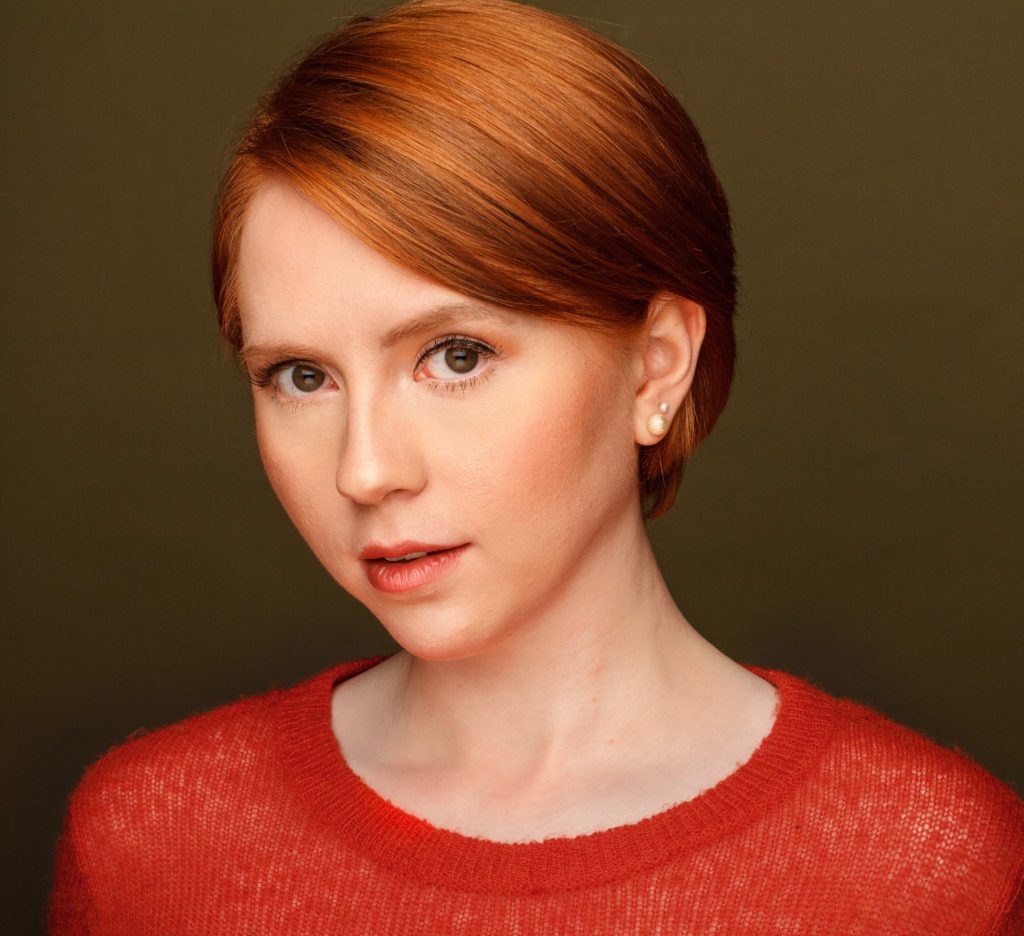 Hannah is excited to be joining the cast Of "Frankenstein" in this unique adaptation of a classic horror tale. Originally from Irmo, South Carolina, Hannah holds her B.F.A. in Musical Theatre from Molloy College and the CAP 21 Musical Theatre Conservatory. She is also currently starring as Angelina Ballerina in "Angelina Ballerina the Musical" for the Vital Theatre Company and will be accompanying the show on tour. This past year she appeared in the Mile Square Theatre's production of "It's A Wonderful Life: A Live Radio Play" as Foley artist Peggy Daniels, made her solo debut in the 30th "54 Sings Broadway's Greatest Hits!" at Feinstein's/54 Below and appeared in "Broadway Rising Stars" at The Town Hall. Other credits include: Carrie the Musical (Carrie White), Seussical (Mayzie La Bird), Pippin (Leading Player), Legally Blonde (Elle Woods), and Campy Cabaret's: The Nightman Cometh (The Waitress).
LAUREN HUGH (Elizabeth)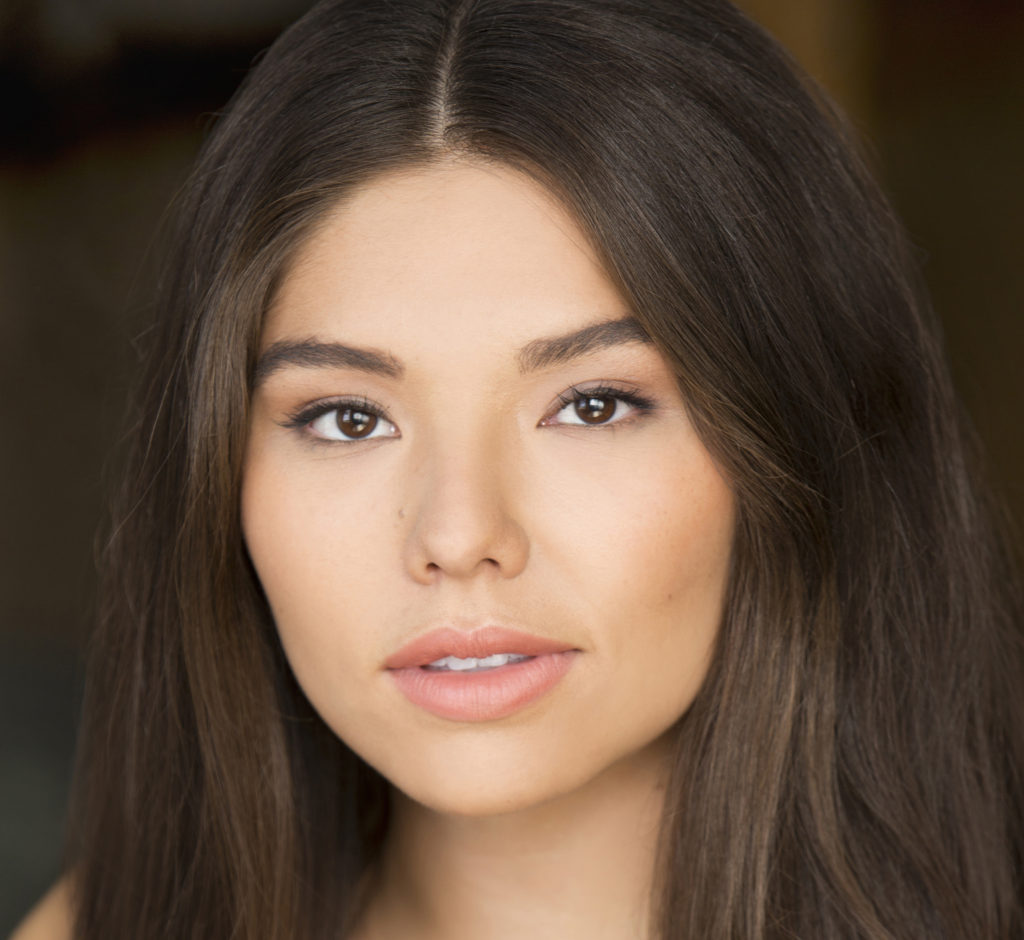 Lauren is a so excited to be making her Off-Broadway debut joining the cast of "Frankenstein"! She recently moved to New York from Minnesota and holds a BFA in Musical Theatre from the University of MN, Duluth. REGIONAL: A Christmas Carol (Guthrie Theater), Mamma Mia! (Ordway Center for the Performing Arts). Other favorite credits include: Twelfth Night and Romeo & Juliet (North Dakota Shakespeare), Dogfight (Renegade Theatre Company), Joseph…Dreamcoat (Duluth Playhouse), Legally Blonde: The Musical, Spring Awakening, Tribes, Charlotte's Web, Antigone, Into the Woods (UMD). You can keep up with all of her projects at www.laurenhugh.com.
JOSH JACOBSON (Victor Frankenstein)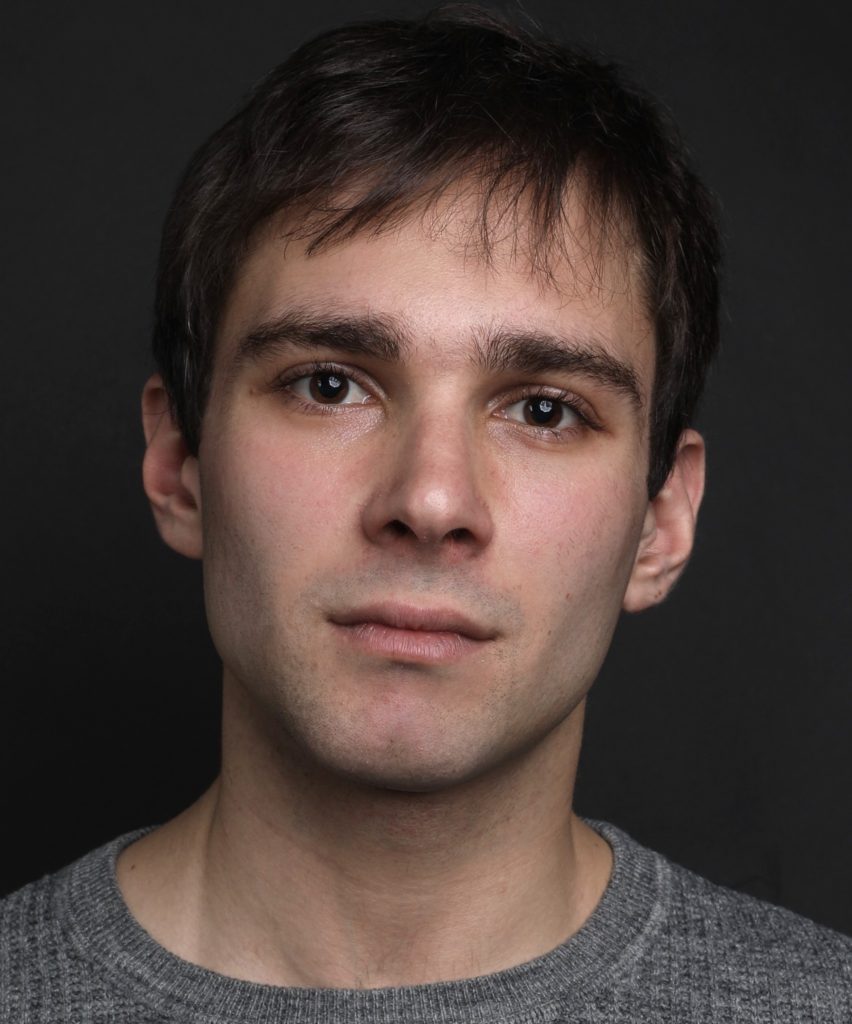 Josh is excited to join the cast of Frankenstein! This is his first production with Write Act Repertory. Last year, Josh appeared Off-Broadway in the New York debut of The Shakespeare Conspiracy at Theatre Row. His regional credits include Boy in the Southeastern Regional Premiere of Peter and the Starcatcher at the Adrienne Arsht Center in Miami, FL as well as Bobby in Saturday Night Fever at the Arts Center of Coastal Carolina in Hilton Head Island, SC. Thank you to everyone involved in telling this legendary tale.
ERICK SANCHEZ-CANAHAUTE (Creature)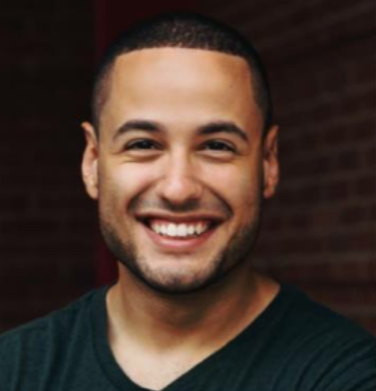 Erick Sánchez is frighteningly excited to make his Off-Broadway debut in Frankenstein as The Creature. received his Master of Music – Vocal Performance degree from Louisiana State University. At LSU, Erick performed in Stephen Sondheim's Sweeney Todd (Anthony), Gilbert & Sullivan's The Mikado (Nanki-Poo), and Bohuslav Martinu's Hlas Lesa (Mysliveček), as well as Terrance McNally's The Masterclass (Anthony Candolino) with Theater Baton Rouge. Erick has also appeared in Stephen Sondheim's Company (Bobby) with The Brookfield Theater for The Arts as well as Dean Pitchford's Footloose (Ren) with Musicals at Richter. Erick received his Undergraduate degree at Western Connecticut State University. Erick is from Stamford, Connecticut.
JC McCann (Creature)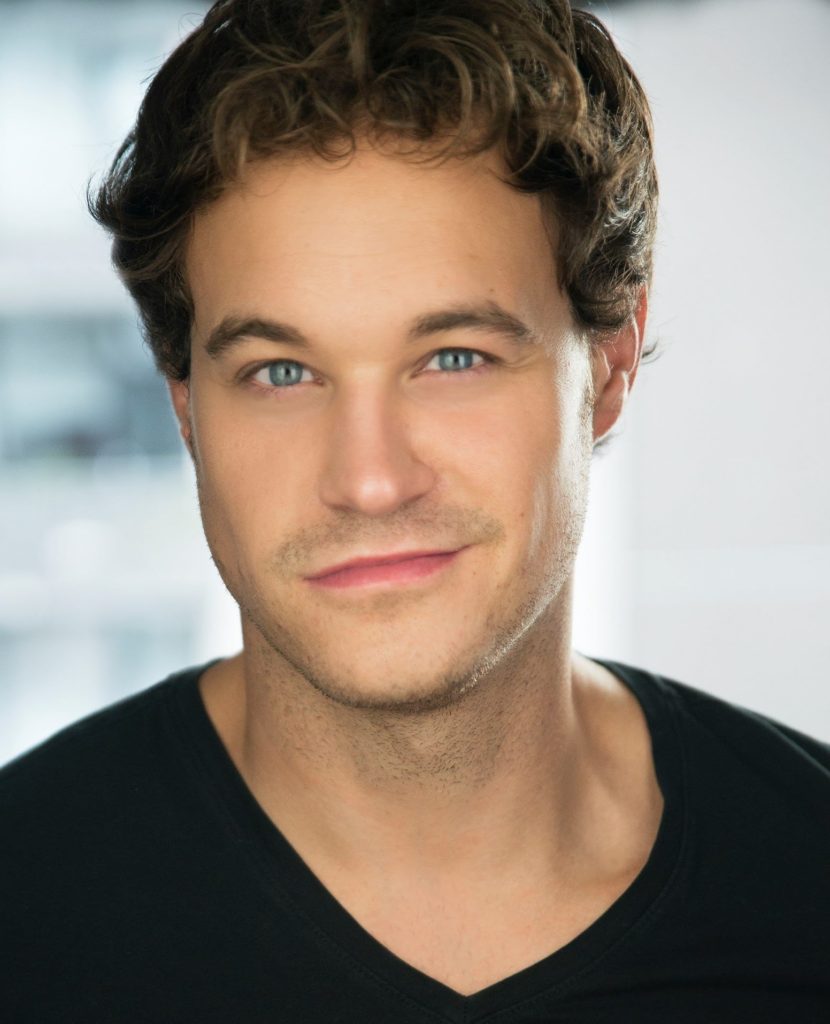 JC is thrilled to be making his Off-Broadway debut in Frankenstein! A proud Wyoming native, he earned a vocal performance degree from The University of Wyoming. After having careers in insurance and the oil fields, his love of music continued to call him and he moved to New York City. He was most recently seen touring across the US, Canada and Japan as Joseph in Joseph and the Amazing Technicolor Dreamcoat. Other favorite credits include: Treasure Island (Rufus Davis), Oklahoma! (Curly), Beauty and the Beast (Gaston), Sunset Boulevard (Joe Gillis), Les Miserables (Enjolras) & Forever Plaid (Sparky). Thank you to family & friends for all the love and support. Love to my manager, coach and beautiful wife, Sarah.  jcmccann.com
ANTHONY LOGAN COLE (Creature)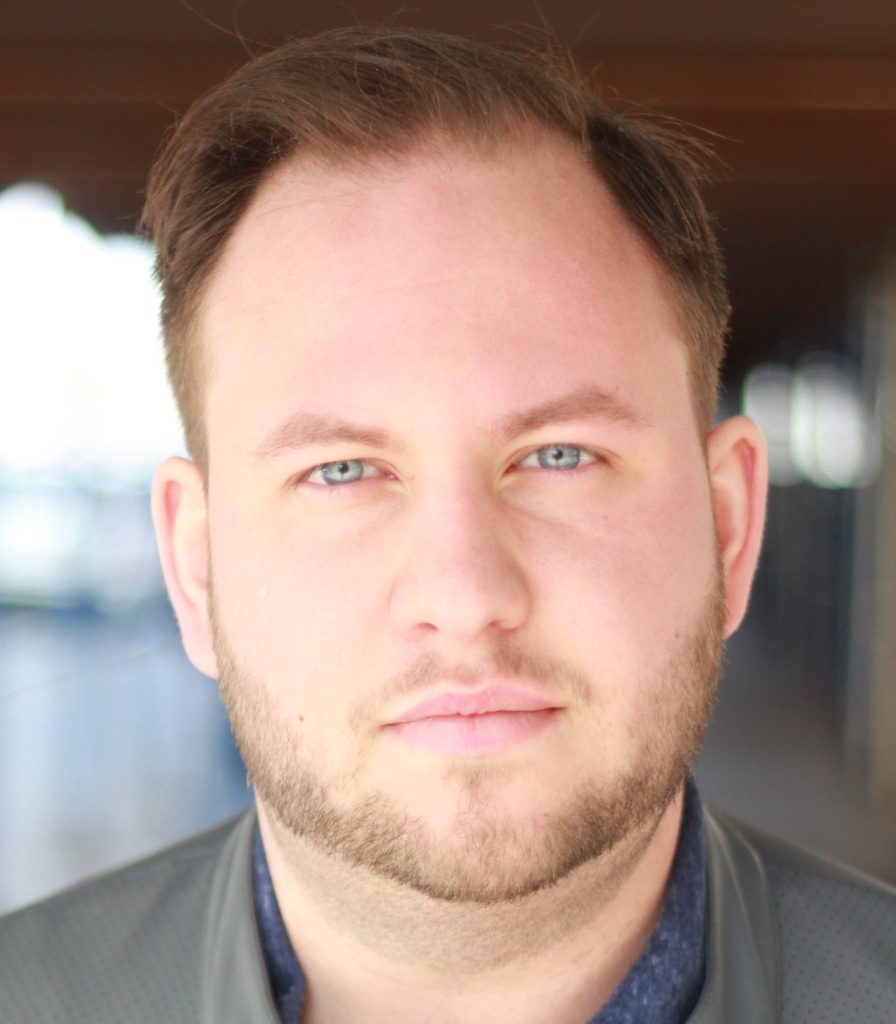 Anthony Logan Cole hails from Washington, DC but currently calls New York City his home. He has been seen internationally as well as coast to coast as Javert in Les Miserables. International: Jekyll and Hyde (Jekyll/Hyde). Off-Broadway: CURIOSITIES (The Professor), CHESS (Arbiter), Full House: The Musical (Uncle Joey Standby), Song of Solomon, Find The Golden Bird and Honestly Abe. Regional and Tour: Rock Of Ages (Lonny), Beauty and the Beast (Beast), Scarlet Pimpernel (Chauvelin), and The Rocky Horror Show (Eddie/Dr Scott) along with many others. As a singer, Cole has headlined at the Metropolitan Room, The Duplex, Coronado Playhouse and 54 Below. He also is a creator/performer of immersive theatre.
GABRIELLA MARZETTA (Elizabeth Lavenza)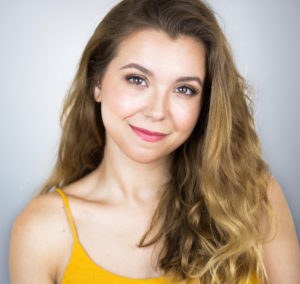 Gabriella is excited to join the cast of Frankenstein! She was recently seen Off-Broadway at Theatre Row playing Jean Simon in Science Fair, as well as Flight School (Penguin) and Pinkalicious (Alison/Dr. Wink) at Vital Theatre Company's Summer Theatre Festival. A Chicagoland native, Gabriella graduated from Chicago Academy for the Arts as a musical theatre major in 2013. She went on the Saint Louis, Missouri to attend Webster University (BFA Musical Theatre), then transferred to CAP21 in NYC, completing the Industry Practicum Program in January 2017. Previous credits include Babes in Arms (Dolores) at CAP21, Joseph (Mrs. Potiphar) at Thunder Bay Theatre, Spelling Bee (Olive), and Spring Awakening (Wendla). In her free time, she enjoys brainstorming conceptual ways to perform the musical Into the Woods, quality time with her cat (Jack) and endlessly perfecting her impersonation of Bernadette Peters. gabriellamarzetta.com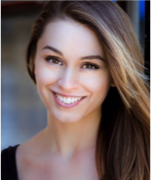 AMY LONDYN (previous Elizabeth)
Amy Londyn (Elizabeth) is excited to be a part of Write Act Rep's Frankenstein. Most recently seen Off-Broadway in the award winning role of Rosie in Lili Marlene. Originally from Portland, OR, she studied Musical Theatre at Central Washington University and the American Musical & Dramatic Academy. Other favorite roles include Silvia in The Two Gentlemen of Verona, Martha in Seven Brides for Seven Brother and Polly in Crazy for You. Amy can be seen in films such as Slow Learners, 1.7 Alpha and Longing, as well as numerous commercials.  She thanks her family and friends for their unending support!
ALEXANDER PRICE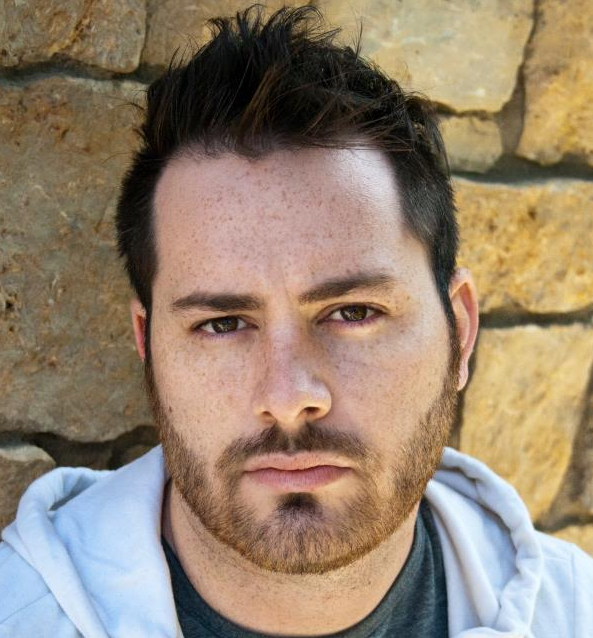 (Henry)
Alexander Price is a New York based actor and co-host of The BitchCast. New York: Second Date, Third Base, The Bitches: Get Into It, Fabulous. Regional: Peter and the Starcatcher (Jenny Wiley Theatre), Billy Budd (LA Opera); Slipped Disc (Son of Semele/GCT); Cockroach (Hudson Theatre/MWC); pool (no water) (South Coast Rep/MWC), Shopping & Fucking, Drunk Enough…, The Normal Heart, and The Revenger's Tragedy (MWC); Seven Jewish Children, Love & Money, Chair, Mercury Fur (Rude Guerrilla Theatre); Angels in America (Garland Award nomination), Hopeful Romantic (TheatreOut); Compleat Female Stage Beauty (Costa Mesa Playhouse); Metamorphoses (STAGES Theatre). Film: Clown at War, Snuff, Hansel vs. Gretel.
SEAN GREGORY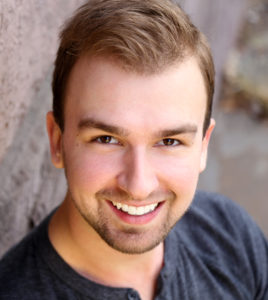 (Father)
Sean is so excited to be making his Off-Broadway debut! Recent Credits: Aida (Metropolitan Opera), A Funny Thing Happened… (Walnut Street Theatre), David Budbill's Judevine (Lost Nation Theater). BS Management and Spanish from Penn State, and a grad of Stella Adler Studio of Acting. Incredible amounts of thanks to my friends for their unwavering support, and to my parents, without whom this dream would have never been possible. Enjoy!
STEPHAN  AMENTA (Henry)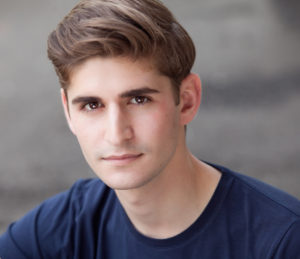 Stephan Amenta is proud to be joining the cast of Frankenstein! Stephan is a NYC based actor, singer, and writer, having graduated from NYU Tisch with a BFA in Drama and History. Select credits include: A Great Wilderness (Williamstown Theatre Festival), Good Boys and True (Retro Productions), Addendum (Hollows Arts), Flights (The 24hr Plays: Nationals), and Pulverized (Torrent Theatre). Film/TV: PLANT: The Second Coming (Amazon), Earthly Delights (NewFest), On The Case With Paula Zahn (Investigation Discovery), and Rough Night (Sony Pictures). Many thanks to friends and family for all the love and support! www.stephanamenta.com
NANCY LEVILLE (Claire)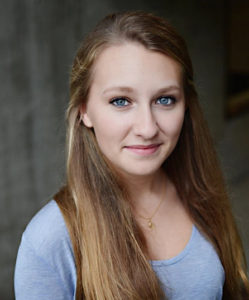 Nancy is thrilled to be performing with the cast and crew of Frankenstein! Nancy studied Music Business at Belmont University in "Music City", Nashville, and is currently the Executive Director of a non-profit organization. Previous credits include: Grease (Betty Rizzo), where she was awarded the Connecticut Halo Award for Best Supporting Actress in a Musical, Little Women (Beth), and The Apple Tree (Princess Barbara). Nancy was also awarded 1st Place Soloist at the Musical Theatre Competitions of America and has spent time performing with Curtain Call, Inc. and Summer Theatre of New Canaan (STONC). Thanks always to her amazing family and friends for their infinite support!
BRYAN S. WALTON (Henry)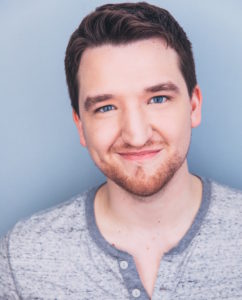 Bryan S Walton is a New York City based actor/singer/writer. He is a graduate of Marymount Manhattan College. Recent credits: Love's Labour's Lost the Musical/ The York (Longaville), Cabaret For the Cure (featured performer), and Make Mine Music: the original production by Gretna Timber (David Perkins). Bryan also works as an actor/writer for Waking Visions Productions.  www.bryanswalton.com
DENALI BENNETT (Claire)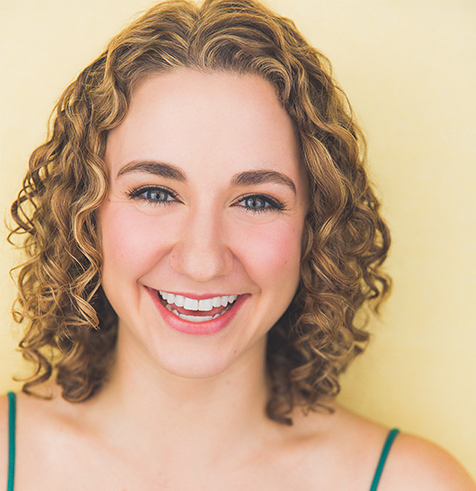 Denali is so excited to be joining the cast of Frankenstein and making her Off-Broadway debut! Some recent New York and regional credits include Follies (Young Heidi), A Christmas Carol (Belle), and Spelling Bee (Olive Ostrovsky). Denali recently graduated from Ithaca College with her BFA in Musical Theatre. Thanks always to her Mom and Dad, Eames, Nana and friends for the constant love and support. www.denalibennett.com
JENNIFER ELIZABETH SMITH (Claire)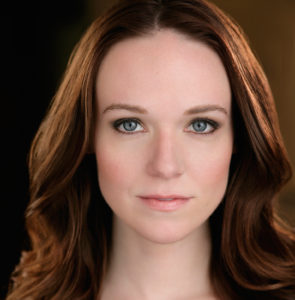 Jennifer is thrilled to be a part of Frankenstein! She recently made her Off- Broadway Debut with Lili Marlene at St Luke's Theater. National Tour: Cirque Dreams Holidaze (Angel). Other favorite credits include Ugly Christmas Sweater (Storyteller), Flight School (Penguin), The Sound of Music (Liesl), The Last Days of Judas Iscariot (Satan). Thank you to Eric, John, Clint, Austin and the entire cast and team for welcoming me into this family!
SAMANTHA COLLETTE (Claire)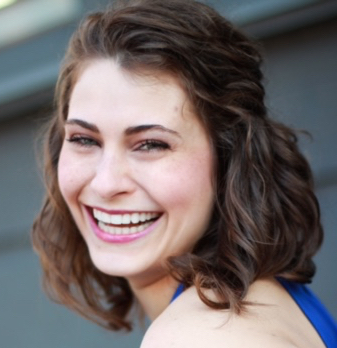 Samantha is thrilled to join the cast of Frankenstein in her Off-Broadway debut! Previous theatre credits include Legally Blonde (Vivienne), Dirty Rotten Scoundrels (Jolene), and The Caucasian Chalk Circle (2nd Lawyer).  In the midst of various recording projects, She can also be seen leading music at Our Savior New York Lutheran Church in Rego Park. Baylor University (BFA theatre performance). Massive thanks to her always understanding friends and constantly supportive family and to the whole Frankenstein team for such a warm welcome! For all things Samantha, visit www.samanthacollette.com
Chris Jumper (alternate Henry)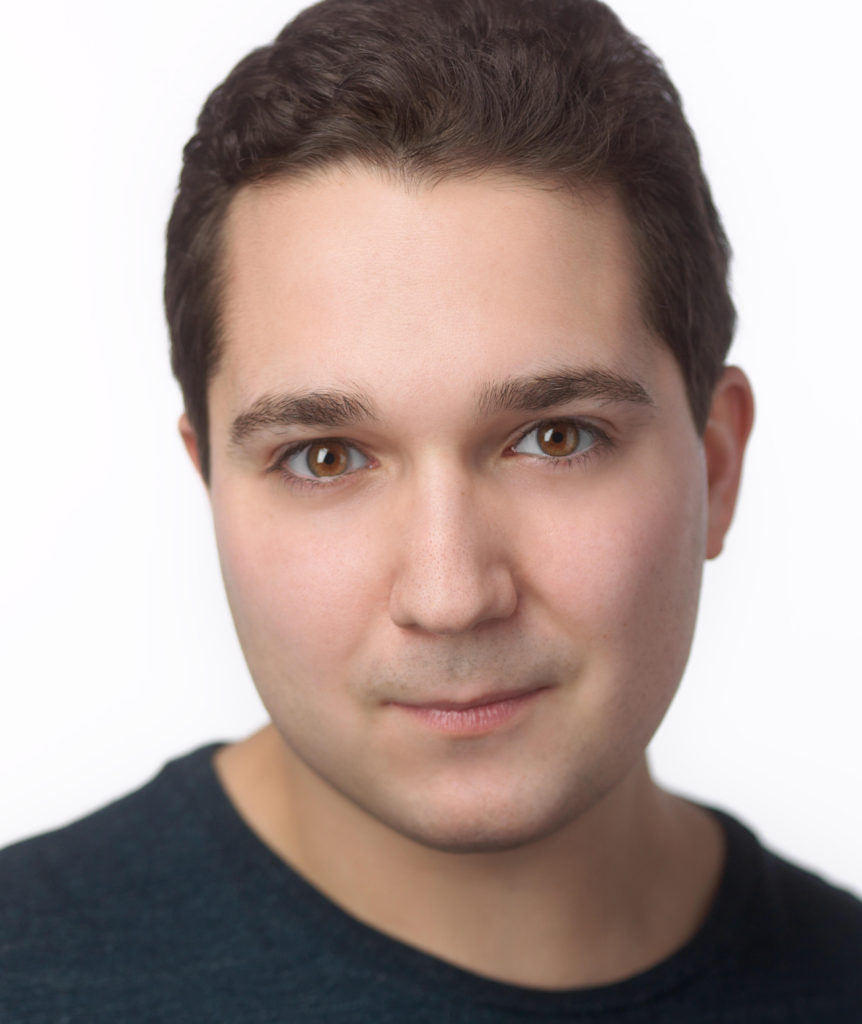 Off-Broadway debut! Chris is currently appearing in the new immersive piece, The Hidden Ones (The Son's Father). Recent credits include: Chess (ensemble), Go, Dog. Go! (Yellow Dog), Little Shop of Horrors (Mr. Mushnik), Michael Collins: Staged Reading (Arthur Griffith), Devoted: Staged Reading (Zombie Dick Cheney), and Spamalot (Bedevere). www.chrisjumper.com
William Raveau (alternate Henry)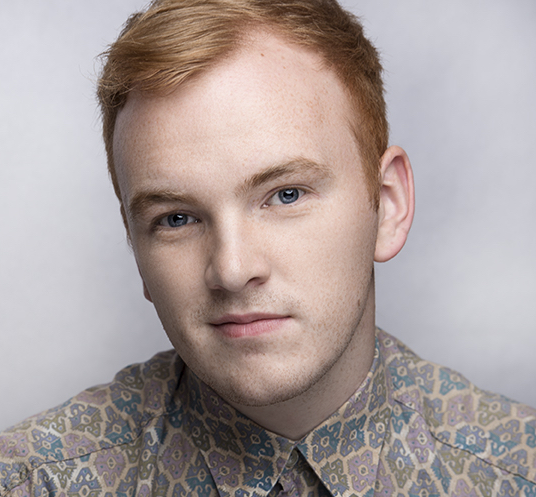 William Raveau – BFA Musical Theatre, Oakland University. Past credits include Younger Brother (Ragtime), Pontius Pilate (Jesus Christ Superstar), Claude (Hair), Bernstein (Dogfight), Lee Harvey Oswald (Assassins). Find me on instagram @WilliamRaveau and at WilliamRaveau.com Thanks to my friends and family for their unending support.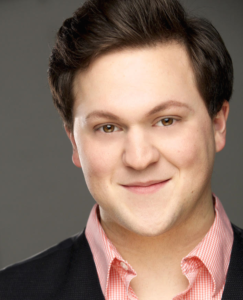 SEAN POTTER (Creature cover)
Sean is so thrilled to be joining the cast of Frankenstein having recently closed Sister Act, Hello Dolly, and Poodleful at Riverside Theater, Vero Beach, FL. Originally from New Haven, CT, he graduated from Pace University's Musical Theatre program where he was seen in Kiss Me, Kate, Anyone Can Whistle, The Light in the Piazza, and Ryan Scott Oliver's We Foxes. NYC Credits: Fabulous! The Queen of Musical Comedies. Regional: You're a Good Man Charlie Brown (Charlie Brown), Hairspray (Corny), West Side Story (Big Deal), Annie (Burt Healey). Love to Mom, Dad, family and friends!
JONATHAN COBRDA (Victor Frankenstein)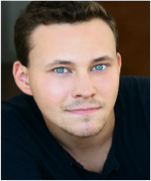 Jonathan, an NC native is casually beside himself to be making his Off-Broadway debut with this delicious company & show! Nat'l/int'l tour: Annie (Bert Healy). Regional: Guys and Dolls (Rusty), Finger Lakes Musical Theatre Festival; Peter and the Starcatcher (Smee), Les Misérables (Grantaire), CRT; The Light In The Piazza (Fabrizio), HART; Bat Boy: The Musical (Bat Boy), NCT; The Sound of Music (Franz), ALO. Creator Sweet'N Low The Show. My extensive thanks to Clint, Anessa, John, Tamra, Eric & the entire St. Luke's Theatre family for believing in me to put the pieces together. And my sincerest love and gratitude to the rest of my village, you know who you are. BFA Western Carolina University. @jonathancobrda
JOHN ROSE (Victor Frankenstein)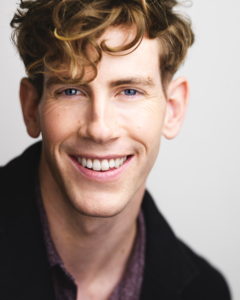 Jon Rose, @jontherose, is excited to be making his Off-Broadway debut with Write-Act. Jon is a graduate from Brigham Young University where he received his BA in Communications. Originally from Utah, Jon now resides in New York City where he continues to study acting, singing and dance. While in school he performed as a soloist with The BYU Men's Chorus, BYU Young Ambassadors, and Vocal Point, BYU's premier touring A Capella group. New York Theatre: Your Name on My Lips, Uncle Vanya. Regional: Fiddler on the Roof with Robert Redford's Sundance Summer Theater (Motel), Disney's Beauty and the Beast (Beast), Mamma Mia! (Sky), Les Misérables (Marius), A Little Night Music (Henrik), Disney's The Little Mermaid (Prince Eric). Jon plays the guitar and is an accomplished pianist and graduate of the Suzuki Piano Method. He has appeared on the dance stage as the Nutcracker Prince with Barlow Arts Conservatory, and as The Solider in a special modern dance performance with Fictionist, at the De Jong Concert Hall. Jon is an Equity Membership Candidate and is currently seeking representation. Follow @jontherose
GIL TORRES (ensemble)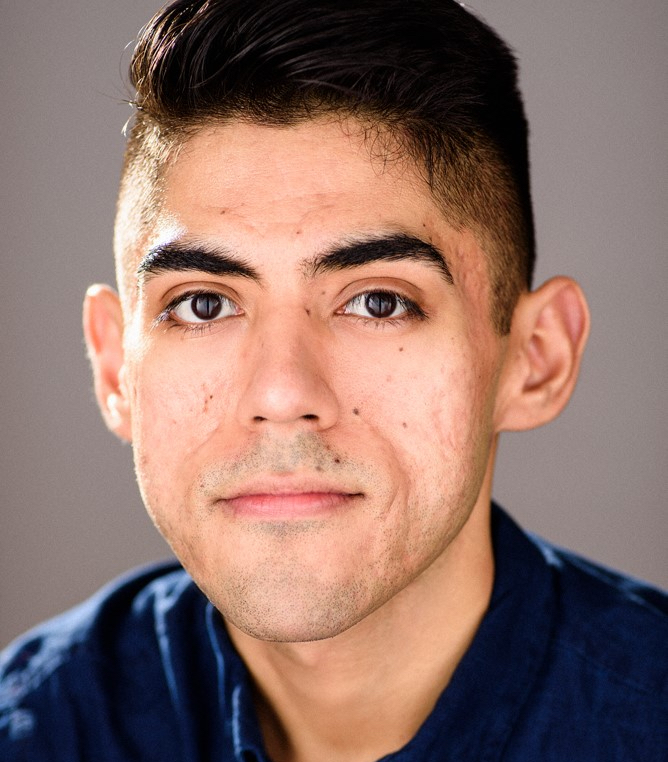 Gil Torres -Off-Broadway debut! Theatre: Hairspray (IQ), Spring Awakening (Otto), Shrek The Musical. Graduate of California State University, Chico. Thanks to the entire Frankenstein team and endless love to my family and friends. @giltweetsstuff
BENJAMIN M. HAUPT (Henry)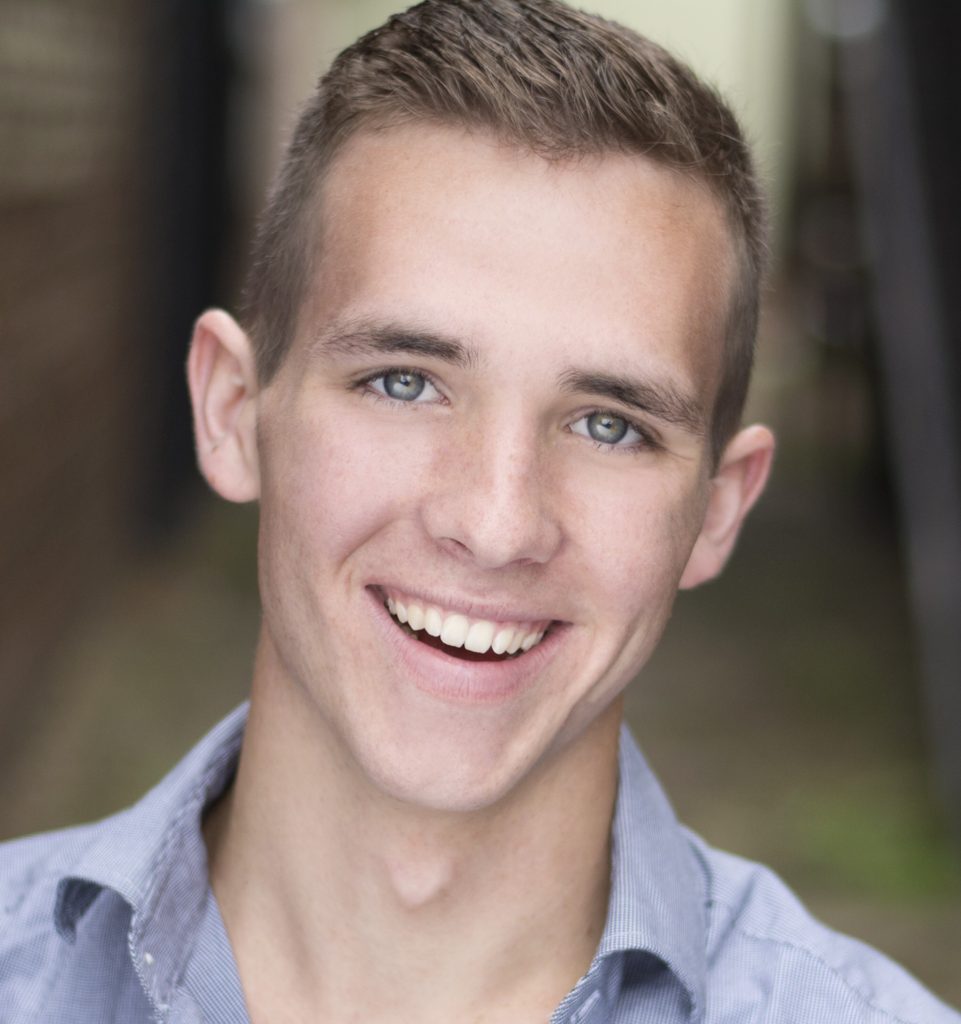 Benjamin is a graduate of the University of Alabama's Musical Theatre program, originally from Pensacola, Florida. His credits include The Little Mermaid (Ensemble/Triton Understudy), All Shook Up (Dean), A New Brain (Gordo), and Urinetown (Mr. McQueen).
CHARLES BARAN (Father/Innkeeper)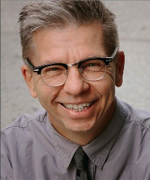 Recent credits include: Friedrich in Lili Marlene – St. Luke's, NYC, Andrew Carnes in Oklahoma – John W Engeman Theatre, Northport, NY, Gil Schmidt – Nana's Naughty Knickers and Alderman Higgs – Appointment With Death – both at Cortland Rep, Cortland NY and Admiral Boom, Bank Chairman and Park Keeper – Mary Poppins – John W. Engeman Theatre, Northport, NY.  Recipient of the 2016 MAC Cabaret Award for his solo show Recipes For Disaster at The Metropolitan Room, NYC.  His 2016 video HOME – which can be seen on YouTube – was nominated for Best Music Video in both the NYC Winter Film Awards and the NY Short Film Festival at Cinema Village.  www.charlesbaran.com
——————–
FRANKENSTEIN – Creative Team
Eric B. Sirota (Book, Music and Lyrics)
Eric B. Sirota is a composer and playwright, as well as an established and highly published research scientist, with a PhD in Physics from Harvard.  He studied music theory and composition at Brown University. Under the original title Day of Wrath, FRANKENSTEIN was an Official 2015 Selection of the New York Musical Festival's Reading Series.  His musical Your Name On My Lips, an original love story, played at the award-winning venue Theater for the New City, March 2017. www.YourNameOnMyLips.com    Other works include: Go, My Child, A Day at the White House and The Flemington Oratorio.  Eric and his wife, the artist Cara London, were recently featured in the New York Times.
www.EricSirota.com
John Lant (Producer / Producing Artistic Director)
John is a 35-year veteran in the entertainment industry and has been involved in over 600 television, film, music tours, and theatrical productions as a creative director, consultant, and/or above the line entity. An award-winning producer, director, writer, lighting and set designer, John has mounted productions at Cal Arts, Ricardo Montalban, Powerhouse, Glendale Center, Hollywood Playhouse, Long Beach Playhouse, the Jewel Box Theatres and Write Act Repertory. His work and productions garnered DramaLogue, Diamond, ADA, NAACP Awards, LA Weekly and Backstage Picks of the Week, Garland and Valley Theatre (LA) nominations. John worked with Jonathan Sanger at Chanticleer Films, on two shorts that won an Emmy and an Oscar, and mentored under Howard Storm. Scripts he has developed include Children's TV Pilots Symphology, Carrot Talk, and cable-themed Anonymous Confessions, and several adapted musicals. John received the California Service Award from the State Legislature for his Community Outreach and Service to the Arts in 2000, 2001, 2008 and 2009. In NYC, he is current Production Manager at Carnegie Hall, and on down time redesigns, redevelops and refurbishes theatres including the upstairs Davenport Theatre, Elektra Theatre, Times Square Arts Center Theatres, the Richmond Shepard, and a new exciting project for late Summer 2017, refurbishing an old off-Broadway in the Theatre District to it's old glory. John's 30-week off-Broadway production of FABULOUS! The Queen of Musicals! was recently licensed through Steele Rights. This past year he produced 2 off-Broadway Shows at St. Luke's Theatre: An Equity production of 2 By Tennessee Williams and the new musical Pillars of New York.  He is the current Producing Artistic Director of Write Act Repertory and Founding Member of newly formed N.M.C.L.O. (New Musical Civic Light Opera), concentrating on the development of second stage full musical workshop / productions for off-Broadway shows, and is also the Director of Development for Twisted Media NYC, his current musical production Lili Marlene played in LA prior to coming to Off-Broadway, and now current off-Broadway production of Eric Sirota's Frankenstein resides here at St. Luke's Theatre.
Tamra Pica (Producer/Casting Director)
Tamra is excited to be back on the East Coast with Frankenstein and Lili Marlene. Tamra's theater and television work spans nearly 30 years and over 250 productions as a prop designer, AEA Stage Manager, producer and casting director of plays, musicals, dance and ice shows.  She's worked in television for companies such as Disney, Sony, Cartoon Network, NBC Studios, TBS, CBS, MTV, ABC and FOX in production and development.  Recent credits include Caldwell's Bomb for the New York Venus/Adonis Theater Festival, Renewal, Your Name on My Lips at Theater for the New City and the long running musical Fabulous! Queen of the New Musicals where she served as a casting director and producer.
Clint Hromsco (Director / Choreographer)
Clint is thrilled to be working on this new musical adaptation of Mary Shelley's classic novel. As a Director and Choreographer, Clint has worked Off-Broadway with Vital Theatre Co., where he created and staged the NYC and National Touring productions of Flight School the Musical, Pinkalicious, and Twinkle Tames A Dragon.  He has also acted as Assistant Director and Assistant Choreographer on various productions at Little Theatre on the Square in IL and has assisted Broadway choreographer Wendy Seyb.  As an actor, Clint has performed on several national tours, in various regional productions and many smaller productions in NYC.  He can also be seen on TV in different documentaries on the Discovery Channel and has been featured in several regional and international commercials and print ads.
Kent Kim  (Musical Director)
Kent Jeong-Eun Kim is a composer, musical director and pianist based in New York City. Originally from South Korea, she studied classical piano performance at Hansei University, and completed her Masters of Fine Arts in Musical Theatre Composition at the Tisch School of the Arts at NYU in 2017. Career highlights include a collaboration with Alan Ferber's Big Band in 2016, a reading of her full-length musical Out With a Bang, in 2017, playing in Icon with Broadway legend Donna McKechnie, and ongoing pianist and musical director work at St. Luke's Theatre (Frankenstein, It Came From Beyond, Geek, Wicked City Blues).
Ellen Máirín Johnston  (2nd Keyboard)
Ellen Máirín Johnston is a musician, writer and theatre artist based in Brooklyn. She has a Master of Fine Arts from New York University's Tisch School of the Arts, where she studied in the Graduate Musical Theatre Writing Program. Writing credits include: Apollo (Tisch New Musicals Workshop), Duty (In Tune Musical Theatre Festival/short film), God From the Machine (North American Fringe tour), and Zookeeper (National Asian Artists Project). A classically trained pianist with a side interest in world folk music, especially Cante Flamenco and West African percussion, she has performed at venues across New York City, Canada, Andalucía and Mexico City. Current projects include: Don't Look For Me, a concept album and drama about a musician who disappears, and the daughter who goes to find her 18 years later (songs premiered at the Bowery Electric in April 2019).
JENNIFER ANDERSON (Costume Designer)
Jennifer's long line of credits include costume Designs for Elizabeth I: A Reality Show, and Tom Jones the Musical at Theatre for the New City, and Curse of Booth. Other work includes theater and film such as A Good Marriage, Naked Brothers Band, A Good Marriage, and Naked Brothers Band. She is the owner of J. Anderson Costumes and has worked throughout the country as a costume designer and producer.
MAARTEN CORNELIS (Lighting Designer)
Maarten is a Belgian born American Light Designer and Actor. He is a recent transplant from Los Angeles and is happy to be working in NYC (the capital of all theatre). He has been in the entertainment industry professionally since the age of fourteen. During the span of the last 20 years, Maarten has worn multiple hats. His interest in the technical world of entertainment spiked after studying at The Lee Strasberg Theatre & Film Institute in Los Angeles. He led their theater group, producing and directing their shows and holding the role as the institute's Technical Director. Over the years, Maarten has been designing the lights for many live events, working with/for Francis Ford Coppola, Stephen Rivkin, Lloyd J. Schwartz, Martin Landau, Mark Rydell, Dino De Laurentiis, Ennio Morricone, and many more. He is happy to be back at St. Luke's Theatre and to be working with this talented group of people. Please check www.maartencornelis.com for more info.
MATTHEW IMHOFF (Set Designer)
Matthew, a New York based designer, holds a Master of Fine Arts degree in Production Design from Michigan State University and degrees in Theatre and Music at Luther College. Most recently, his scenic designs include Carrie The Musical directed by Joe Barros; Cyrano de Bergerac with collaborator Edward Daranyi of the Stratford Festival (Michigan State University); Sirens directed by Tony Caselli (Williamston Theatre); U.P. (world premiere, Michigan State University); Spring Awakening: A New Musical (collegiate premiere, Luther College Theatre); Cosi Fan Tutte (Luther College Music Department Opera); Hairspray; Rent; Grease; Street Scene (Luther College Music Department Opera); The Producers, and All Shook Up. Matthew was the resident scenic designer and technical director for the College Light Opera Company's 45th through 47th seasons, designing twenty seven productions including: Iolanthe; 42nd Street; Fiddler on the Roof; The Most Happy Fella; The Pajama Game; Carousel; Oklahoma!; Titanic; West Side Story; Into the Woods; Les Misérables; and H.M.S. Pinafore. He also served as the director/designer for the musicals Sidd (regional premiere at Luther College, 2010), Into the Woods (2017 Best of Madison, Capital Times), Our Town, Jekyll & Hyde, Into the Woods, and The Wedding Singer. Matthew is the 2015 recipient of the Kennedy Center's American College Theatre Festival Regional Scenic Design Award for his design of Pericles, the 2014 recipient of The Lansing State Journal Thespie Award for his design of Cyrano de Bergerac, the 2012 recipient of the Bodensteiner Excellence in Theatre Award, a national finalist in the 2013 Rose Brand Scenic Design Competition, and a proud member of the United States Institute for Theatre Technology and the International Organization of Scenographers, Theatre Architects, and Technicians. Matthew freelances full time and is available to design, assist, and teach.
Nilton Emilio (Production Stage Manager)
bio
Tessa Ramírez-Keough (Stage Manager)
Tessa Ramírez-Keough, originally from Arizona, is a current freelancing actor, singer, dancer, photographer, and stage manager. Through her studies of Visual Storytelling at the Gallatin School of Individualized Study at NYU, she has discovered her love for beauty and style both on stage and on screen. Her recent work as the director and writer for her short film, "Muerte," earned her two recognitions at film festivals in the city. Her last acting job, "Kept in the Dark," won second place at the Boo! Play Festival. As well as this, she is the company manager for Little Man's production of "Skinnamarink," and preparing for her off-Broadway debut. She is thankful for her family, friends, John, and everyone that brought her so much joy and opportunities. All of her digital productions can be found on her Behance account. [email protected] for all inquiries
———
Anessa Marie (Original music director/ some arrangements)
Anessa is a music director, pianist, performer, composer, educator, and orchestrator based in the NYC area. Musical Direction: NYC: City of Light (dir. Cady Huffman), An Intolerant Vaudeville, Breakup (reading), Stinky Kids, The Bully, Your Name on My Lips (TNC); Regional: 25th Annual Putnam…, Parade, Children of Eden, Oklahoma, Runaways, Godspell, Ragtime. Composer: Beautiful, Gender Boot Camp; Performer: Rocky Horror (Frankenfurter), Godspell (Jesus), MCMo40 (Helsa). Her debut album will be released in 2018. When not in the theatre, she performs at jazz venues throughout Manhattan. She is also an avid gender activist, and works with the Trevor Project to serve LGBTQIA youth; her book Privilege from a Dual Point of View will be released in 2018. She is the founder of Beyond Gender Love Transcends, and currently serves as the director of the organization. www.anessamarie.com
Austin Nuckols  (Previous Musical Director)
Hailing from Mechanicsville, Virginia, Austin studied Mathematics and Music at University of Richmond, and received his MFA in Musical Theatre Writing from New York University. As a musical theatre composer and lyricist, his work has been performed across the nation, through his children's shows (After Ever After (TheatreWorks, Texas), Alison Wonderland (Pantomonium Productions, NYC)) and larger scale works (Same Old Tune (University of Richmond). Working with his librettist, Lily Dwoskin, his most recent show, Hyena in Petticoats received a reading at the Dramatists Guild in NYC, which, coincidentally, happens to be about Mary Shelley's mother: Mary Wollstonecraft. Their other shows include a one act superhero musical, The Scarlet Savior, as a commission from University of California, Irvine, along with an adaptation of The Marvelous Land of Oz as a trans fairy tale. An accomplished pianist, he has music directed in NYC over the past year (Off Broadway: It Came From Beyond, Lili Marlene) and has worked extensively as a music director for children and adults with developmental disabilities. He wrote Inside Cloud 9 as a commission from the Dreamers Theatre/Firehouse Theatre; a devised musical theatre piece from the troupe's life experiences as adults with autism. austinnuckols.com
Johna Mancini (Original Creature Makeup Designer)
Johna's big break in the industry was with Fellini in 1982's Eight and The Ship Sails On as a make-up artist and actor. After moving to New York, 21 years ago, he worked as a make-up artist for clients such as Mercedes Benz, Chanel, La Perla, Dolce & Garbana, films such as Respiro, and Il Divo. He also work on the crew of Je Suis Zu (I'm Zu), a documentary, opening the 28th of October at the New York Gay Center.
JACOB SCHOTT (original Production Stage Manager)
After graduating with his Bachelor of Arts from Concordia University Irvine in Theater Arts, Jacob moved to NYC from California to find creative freedom. Jacob is a member of InViolet Theater Company where he is able to direct, act and produce work that empowers the actor and emerging writers by providing an artistic haven. Jacob is a co-founder of his Improv group The Downtowners, which focuses on educating the city about the art of comedy and giving chances to upcoming writer to make the world laugh! Jacob is currently an Assistant Producer for Entertainment Events and The Shulberts, as well as an aspiring photographer www.jacobpeterschott.com
MORGAN YACHINICH (original Stage Manager)
Morgan is a recent graduate from Concordia University Irvine California. She was born and raised in Chicago, IL. Her off-broadway credits include stage management for 2 by Tennessee Williams, and production assistant for Pillars of New York. Other credits include Your Name on My Lips, Hedda Gabler, Holiday House, Two Rooms, and Drowsy Chaperone. She also works as a production assistant for Distinguished Concerts International New York. Above all else, she would like to thank her family, friends, and God for her journey in life.
ARCHIVED GALLERY
PHOTOS BY ADAM SMITH JR.