FRANKENSTEIN (film) – CAST

DANIEL ROBERT BURNS (Victor Frankenstein)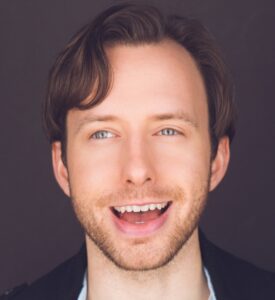 Daniel Robert Burns is ecstatic to be making his film debut with Frankenstein. Daniel has a degree from Cornell University with a Major in Theatre, has since studied at the William Esper Studio, and subsequently with Terry Knickerbocker at his new studio. Favorite roles include The Mad Hatter, (The Mad Hatter's G&T Party), Trigorin (Mr. Chekhov & Mr. Porter, Medicine Show Theater), Miles Gloriosus (A Funny Thing… Forum, Church Hill Theater- Edinburgh Fringe), Oleg Bayan (The Bedbug, Medicine Show Theater), Master Ford (Merry Wives of Windsor, TUTS NH), Francis (La Cage Aux Folles, Orlando Repertory Theatre), Jean Valjean (Les Miserables, Cornell University), and Felix Ungar (The Odd Couple, Risley Theatre). Find him at @danielrobertburns or danielrobertburns.com!
MARC CHRISTOPHER (Creature)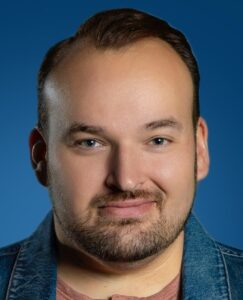 Marc Christopher (Creature) is very excited to revisit the Creature in the film adaptation of Frankenstein. He was the Creature prior to the pandemic at St. Luke's Theatre NYC. He has recently been seen at Christmas Town in Busch Gardens Williamsburg as Mr. Fezziwig in Scrooge No More! Regional Theatre credits include Next to Normal (Doctor Fine/Madden), I Love You, You're Perfect Now Change (Man 2), Guys and Dolls (Big Jule/US Nicely) at Broadway Palm Dinner Theater, Damn Yankees (Mr. VanBuren), The 25th Annual Putnam County Spelling Bee (Panch), Singin in the Rain (Production Tenor), and the Regional Premiere of Hands on a Hardbody (Frank Nugent) at Park Playhouse, and Urinetown the Musical with CR Productions (Hot Blades Harry/Old Man Strong). Other notable credits include the Park Playhouse Scholastic Musical Tours of Freedom Train (Overseer/Others) and Pinkalicious (Mr. Pinkerton). TikTok/ Insta: @marcittymarcmarc– Marcchristopher.net

Grace Hwoang (Elizabeth)
Grace earned her Bachelor's degree in Opera Performance at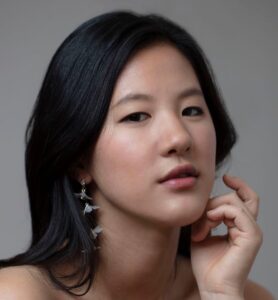 the Aaron Copland School of Music. During her time there, her performance highlights include performing the role of the Queen of the Night in Mozart's Die Zauberflöte and singing as the soprano soloist in Bernstein's Chichester Psalms with the QC Orchestra, QC Choir and Nassau Community College Choir. She was chosen as the finalist for the 2018 NY Lyric Opera Competition and placed 2nd in the Five Towns Competition.  Her most recent ventures include writing the music for and performing as Amiens in Theater 315's production of Shakepeare's
As You Like It and releasing her first pop single "Heaviness".  She regularly shares her works on her Instagram, Youtube under the name "Grace Juhe".
LAUREN COCCARO (Justine)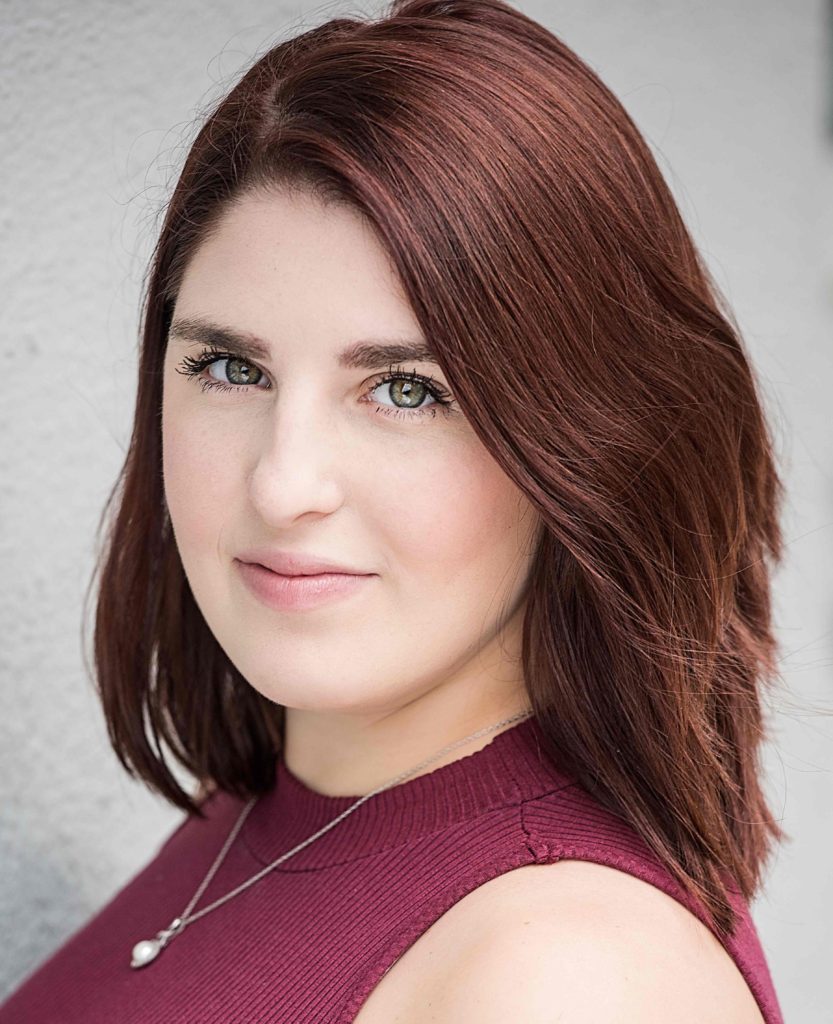 Lauren is very excited to be making her Off-Broadway debut as Elizabeth in the musical, FRANKENSTEIN! Lauren is a graduate from Five Towns College with her BFA in Theatre Arts. Some of her past credits include Audrey in Little Shop of Horrors, Roxie Hart in Chicago, Tracy Turnblad in Hairspray, Eponine in Les Miserables, and she worked with MTI as a dancer singer actor in their choreography DVDs. She would like to thank her friends and family for all of their endless support. And to the cast and crew break a leg! 
TIM BACSKAI (Henry Clerval)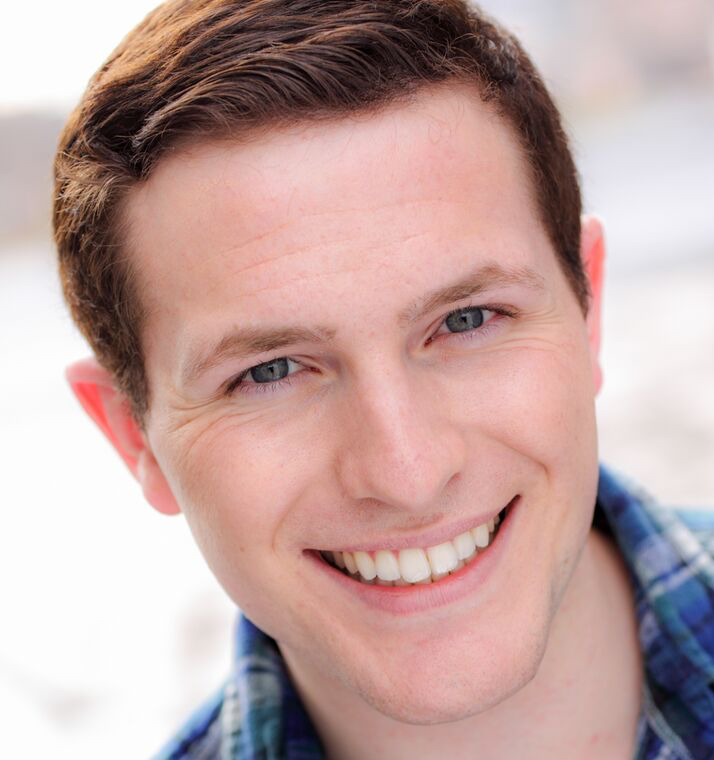 Tim is originally from Stuttgart, Germany and is a recent graduate of The New School University (BFA) and The American Musical and Dramatic Academy. He is very excited to be a part of this wonderful cast of Frankenstein. His other credits include Beauty and The Beast (Chance DuSaunt) at The Players Theater Off-Broadway, Carrie (Tommy Ross), Into the Woods (Jack), Our Town (George Gibb), and Fiddler on the Roof (Motel) at the Stuttgart Theater Center. As a proud Army Brat who is fluent in both English and German, Tim enjoyed the distinct honor of singing both national anthems at various military functions. He also received a discount on Viagra on the website. When he is not on stage, Tim enjoys travelling to different countries and screenwriting.  You can find Tim at ww.timbacskai.com or follow him on Facebook, Twitter, and Instagram at tim.bacskai He would like to thank his family and friends for their endless love and support. 
DARYL GLENN (Alphonse Frankenstein)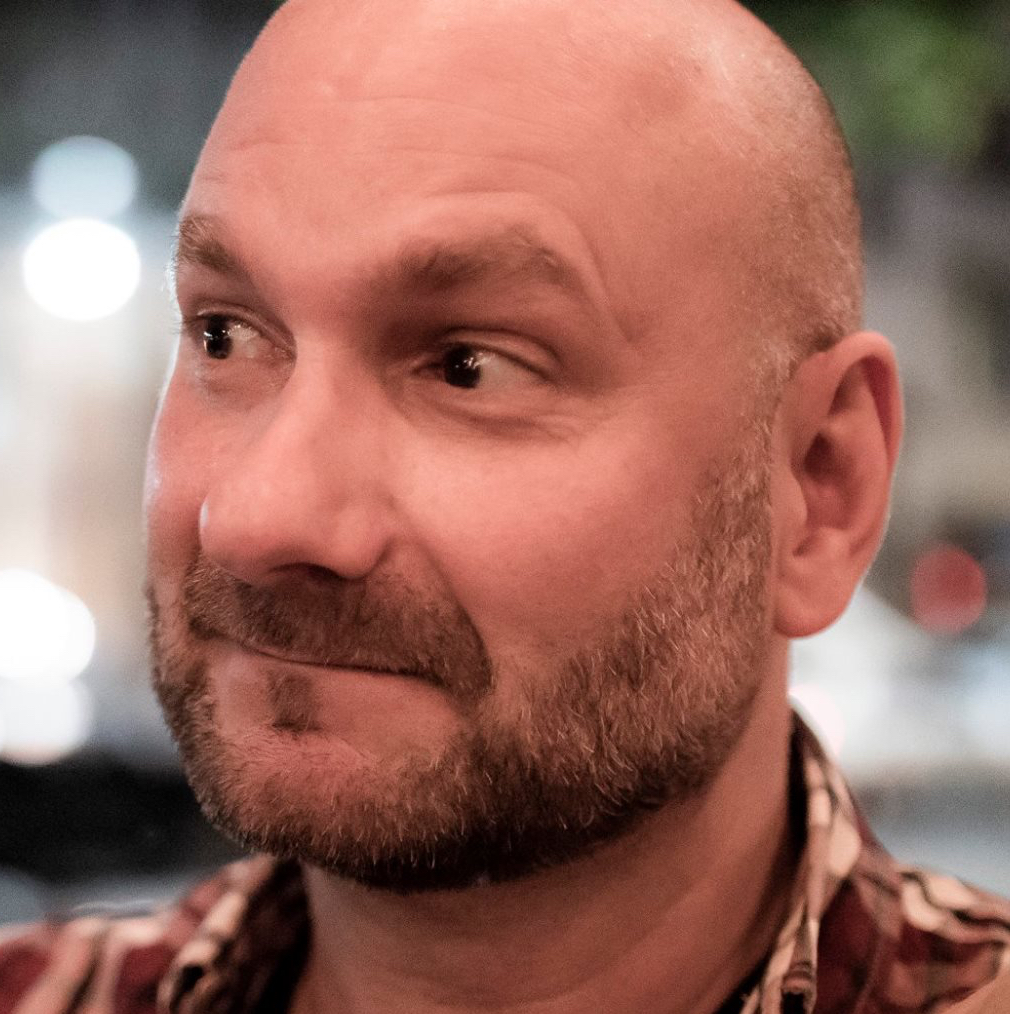 Daryl Glenn is a multi award winning cabaret artist and actor. He is best known (with co-star Jo Lynn Burks) for his loving tribute to the Robert Altman film Nashville (2009 Mac, Bistro and NiteLife Awards) which has played such esteemed venues as 54 Below and Feinsteins at The Regency Hotel. He has toured internationally in musicals such as Annie and Ken Hill's Phantom of the Opera. Other credits include Daryl Sings Steve: Songs by Sondheim (Mac Award nominee 2019) and Daryl Glenn & Nellie McKay sing Robert Altman's Popeye. Daryl hails from Lexington, Ky and he is thrilled to (finally) be a working actor in New York City.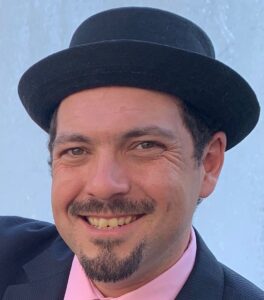 JAY LUCAS CHACON (Innkeeper)


Jay founded the startup ViOp Productions, a virtual opera production company set up to employ artists to create and continue working through virtual medium creating opera on film, filmed concerts and online recitals, and virtual readings. He produced and performed in a duet recital Crossing Paths as well as Rodolfo in a film version of La bohème Act 3 by Leoncavallo, The Spirit of Christmas; a holiday special, and The CHESS Project featuring music from the musical Chess, where Jay sang the role of Anatoly.  Companies Jay has worked with are On Site Opera, New Camerata Opera, Apotheosis Opera, Long Island Opera Company, Saint Petersburg Opera Company, Cedar Rapids Opera Theatre, and Bronx Opera in such roles as Innkeeper/Governor in Man of La Mancha, George Page in Sir John in Love, Figaro in The Marriage of Figaro and The Barber of Seville, Schaunard in La bohème, Alfio in Cavalaria Rusticana, and The Count in Capriccio. In the summer of 2019, Jay made his international debut in Montréal as a guest artist with L'Institut Canadien d'Art Vocal performing the role of Rodolfo in the Leoncavallo La bohème.
LAUREN E KING (Innkeeper)
Lauren E King (they/them) is a genderqueer actor, singer, and dancer from Lilburn, GA. Upon obtaining two Bachelor's in Theatre and Advertising from the University of Georgia in 2019, Lauren joined the North American Tour of PAW Patrol Live! The Great Pirate Adventure as Mayor Goodway. They're currently based in NYC and find moments of joy in music and voice acting, when they're not cooking new dishes or exploring the city on foot. Recent credits include Take Off Your Shirt (Drink) with The Artist Co-op, Homeless Garden (Ani), and Clearing House (Jocelyn) with Refracted Theatre Co. Currently, Lauren can be seen in the Off-Broadway production of The Importance of Being Earnest with Write Act Rep & Gatehouse Productions at the Actor's Temple in NYC.
JULIE MCNAMARA (Elizabeth's friend)
Julie is thrilled to be working with Write Act Rep again after performing in both Swing! and It Came From Beyond. Originally from Boston, MA, Julie is an actor, singer, and comedian based in New York. She holds a bachelor's in Voice Performance with a minor in Musical Theater from Westminster Choir College. Favorite performances include Fairy Godmother in Shrek the Musical (Sondheim Center), Blue Fairy in Pinocchio (Project Educational Theater), Nun in The Sound of Music (Reagle Music Theater), and Fan in A Christmas Carol (Players Theater).  Check out her original song parodies and other work at www.julieannemcnamara.com, or subscribe to her on YouTube: https://youtube.com/channel/UCwD8tjK8Sq8n44WqQJ5OPcQ