FRANKENSTEIN – CAST
KEVIN REHRER (Victor Frankenstein)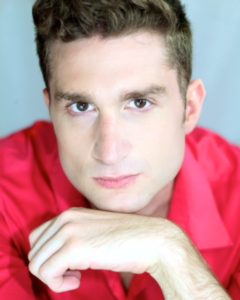 Kevin Rehrer, who plays the role of Victor, is extremely proud to be joining the production of Frankenstein. This is his New York City debut. Rehrer attended Missouri State University where he studied Vocal music education. Originally from Kansas City, Missouri, in 2013 he moved to New York City to pursue his career. His most notable performances include Harold Bride in Titanic, Augustine Magaldi in Evita, Man in I love you you're perfect now change as well as Jeff in Title of Show. He has also appeared in Rent as well as Cinderella.  Rehrer is most proud of the work he did with his one man show Purpose. A show that benefited and shone a light on HIV awareness and the stigma associated with the autoimmune disease. His performance was nationally recognized in Positively Aware magazine who Rehrer chose as the beneficiary of the proceeds. In his spare time he enjoys his work at the gym and spending time with his Pug Winston. He would like to thank his dear friends Lisa, Lauren, Andria and Vittoria, for without them, he wouldn't have the fight and fire within him to continue pursuing his dreams.
ERICK SANCHEZ-CANAHAUTE (Creature)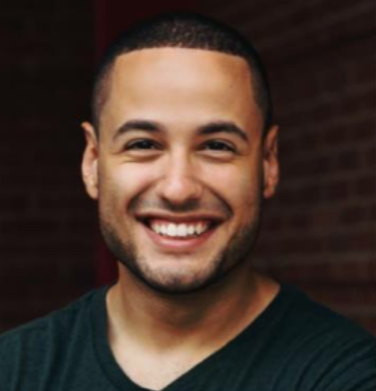 Erick Sánchez is frighteningly excited to make his Off-Broadway debut in Frankenstein as The Creature. received his Master of Music – Vocal Performance degree from Louisiana State University. At LSU, Erick performed in Stephen Sondheim's Sweeney Todd (Anthony), Gilbert & Sullivan's The Mikado (Nanki-Poo), and Bohuslav Martinu's Hlas Lesa (Mysliveček), as well as Terrance McNally's The Masterclass (Anthony Candolino) with Theater Baton Rouge. Erick has also appeared in Stephen Sondheim's Company (Bobby) with The Brookfield Theater for The Arts as well as Dean Pitchford's Footloose (Ren) with Musicals at Richter. Erick received his Undergraduate degree at Western Connecticut State University. Erick is from Stamford, Connecticut.
AMY WEINTRAUB (alternate Elizabeth Lavenza)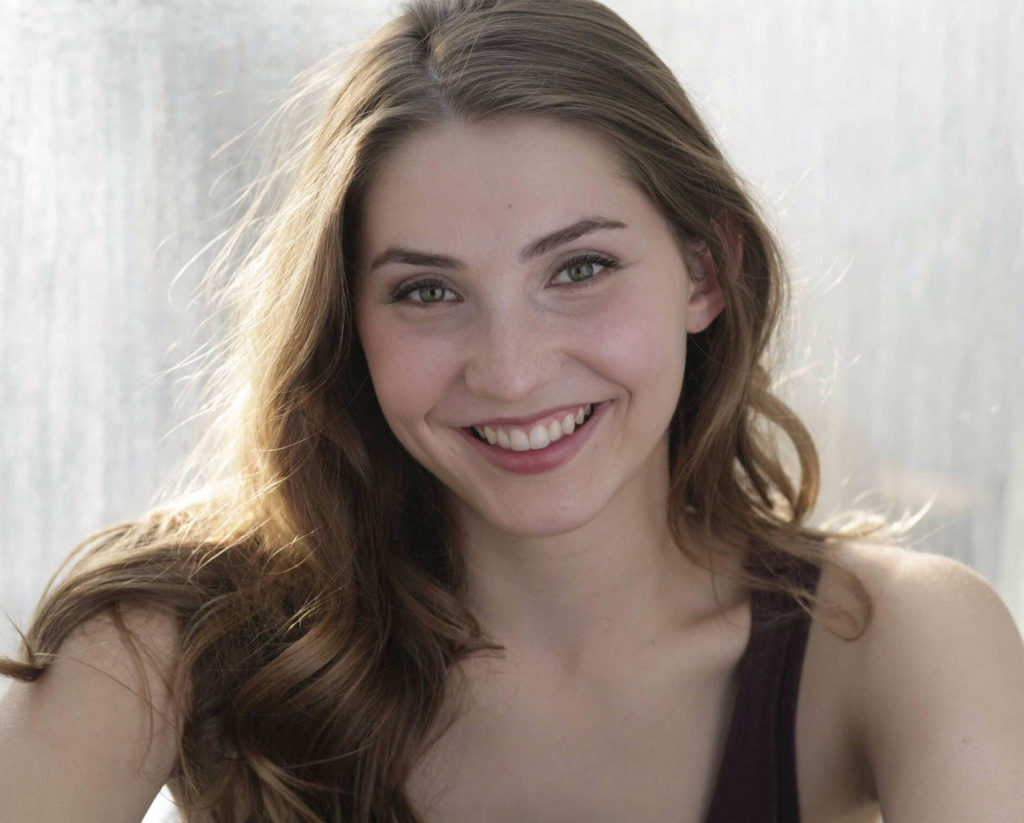 Amy Weintraub is thrilled to be making her Off Broadway debut in Frankenstein. A recent graduate, Amy holds a BA in theatre and a BM in vocal performance from Oberlin, where her theatre credits include Spring Awakening (Wendla), Spelling Bee (Rona), Dessa Rose (Susanna), and Family Happiness (Masha), and her opera work includes Le Nozze di Figaro (Susanna), Cendrillon (Noèmie), and Les mamelles de Tirésias (Journaliste). Regional work includes Man of La Mancha and His Girl Friday at Barrington Stage, where she also appeared in Bill Finn's Ridiculously Talented Concert and the premier of Danny Ursetti and Lauren Taslitz's Regretting Almost Everything. Amy will be reprising her role in Regretting Almost Everything on April 12 at 54 Below! www.musicalamy.com
GABRIELLA MARZETTA (Elizabeth Lavenza)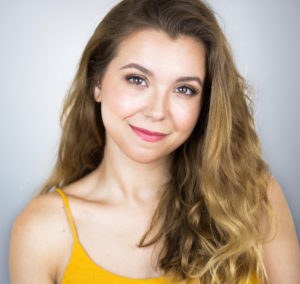 Gabriella is excited to join the cast of Frankenstein! She was recently seen Off-Broadway at Theatre Row playing Jean Simon in Science Fair, as well as Flight School (Penguin) and Pinkalicious (Alison/Dr. Wink) at Vital Theatre Company's Summer Theatre Festival. A Chicagoland native, Gabriella graduated from Chicago Academy for the Arts as a musical theatre major in 2013. She went on the Saint Louis, Missouri to attend Webster University (BFA Musical Theatre), then transferred to CAP21 in NYC, completing the Industry Practicum Program in January 2017. Previous credits include Babes in Arms (Dolores) at CAP21, Joseph (Mrs. Potiphar) at Thunder Bay Theatre, Spelling Bee (Olive), and Spring Awakening (Wendla). In her free time, she enjoys brainstorming conceptual ways to perform the musical Into the Woods, quality time with her cat (Jack) and endlessly perfecting her impersonation of Bernadette Peters. gabriellamarzetta.com
STEPHANIE LOURENCO VIEGAS (Justine/Innkeeper)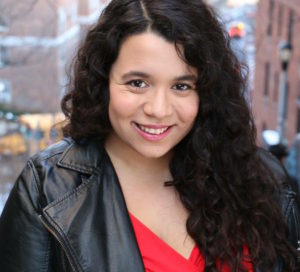 Stephanie is so excited to be a part of Frankenstein!  She recently made her debut at Studio 54 Below as a soloist in "An Evening of Cult Musical, a benefit for the ACLU". Other recent credts include Mama Ogre/Mama Bear in Shrek with Little Radical Theatrics, Zelda in the original Halloween musical "Halloween Hotel" with Westchester Sandbox Theatre, Martha in The Secret Garden with Little Radical Theatrics for which she was nominated for a BroadwayWorld regional award for "Best Supporting Actress in a Musical", Martha Dunnstock in The Heathers with Hackensack Theatre Company and Dudette in the NY Regional Premiere of "The Toxic Avenger" with PMT Productions. She is also a freelance costume designer, working with schools and theaters throughout the tri-state area. Thank you to Tamra, John and the creative team for their incredible belief and trust in me and support. Thank you to my amazing parents for their support. For my Nana in Heaven <3
STEPHAN  AMENTA (Henry)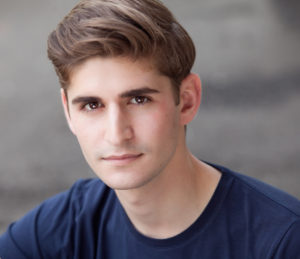 Stephan Amenta is proud to be joining the cast of Frankenstein! Stephan is a NYC based actor, singer, and writer, having graduated from NYU Tisch with a BFA in Drama and History. Select credits include: A Great Wilderness (Williamstown Theatre Festival), Good Boys and True (Retro Productions), Addendum (Hollows Arts), Flights (The 24hr Plays: Nationals), and Pulverized (Torrent Theatre). Film/TV: PLANT: The Second Coming (Amazon), Earthly Delights (NewFest), On The Case With Paula Zahn (Investigation Discovery), and Rough Night (Sony Pictures). Many thanks to friends and family for all the love and support! www.stephanamenta.com
JENNIFER ELIZABETH SMITH (Claire)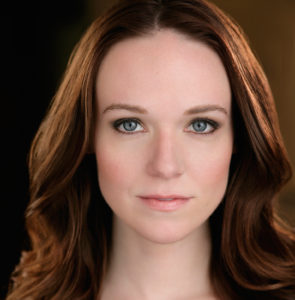 Jennifer is thrilled to be a part of Frankenstein! She recently made her Off- Broadway Debut with Lili Marlene at St Luke's Theater. National Tour: Cirque Dreams Holidaze (Angel). Other favorite credits include Ugly Christmas Sweater (Storyteller), Flight School (Penguin), The Sound of Music (Liesl), The Last Days of Judas Iscariot (Satan). Thank you to Eric, John, Clint, Austin and the entire cast and team for welcoming me into this family!
ADAM KEE (Father/Innkeeper)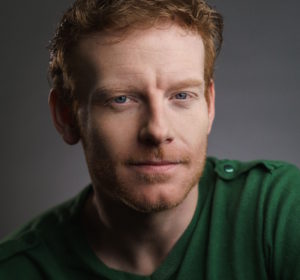 Adam is an Actor/V.O. Artist, and has lived in NYC for 14 years.  Adam earned his MFA in Acting, Actors Studio/New School, with additional training from American Academy of Dramatic Arts, Upright Citizens Brigade, London's Old Vic Theatre, and the Pearl Theatre Co. Conservatory.  NYC Credits: In the Heat of the Night / 59E59 Theatres/Godlight Theatre (Mr. Endicott), As You Like It / Schapiro Theatre (Touchstone), One Flew Over The Cuckoo's Nest / Access Theatre (Mr. Harding), Henry V / Rogue & Peasant Players (Nell Quickly). Regional:  The Music Man / Broward Stage Door Theatre (B'shop Quartet), Romeo & Juliet / Shakespeare Theatre of NJ (Capulet), 39 Steps, Importance of Being Earnest (Dr. Chasuable), The Fantasticks (Bellomy) / Winnipesaukee Playhouse, NH.  Adam received the NH Professional Theatre Award as Best Actor for performance in The Glass    Menagerie (Tom) / Winnipesaukee Playhouse. Adam recently played Thomas in upcoming Indie feature film, The Garden Left Behind (w/Ed Asner, dir. Flavio Alves). Adam teaches acting, and is a dialect & accent coach.  He is a Life Member of the Actors Studio.
BRYAN S. WALTON (Creature/Henry Cover)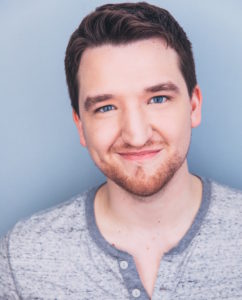 Bryan S Walton is a New York City based actor/singer/writer. He is a graduate of Marymount Manhattan College. Recent credits: Love's Labour's Lost the Musical/ The York (Longaville), Cabaret For the Cure (featured performer), and Make Mine Music: the original production by Gretna Timber (David Perkins). Bryan also works as an actor/writer for Waking Visions Productions.  www.bryanswalton.com
AMY LONDYN (alternate Elizabeth)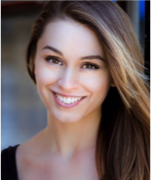 Amy Londyn (Elizabeth) is excited to be a part of Write Act Rep's Frankenstein. Most recently seen Off-Broadway in the award winning role of Rosie in Lili Marlene. Originally from Portland, OR, she studied Musical Theatre at Central Washington University and the American Musical & Dramatic Academy. Other favorite roles include Silvia in The Two Gentlemen of Verona, Martha in Seven Brides for Seven Brother and Polly in Crazy for You. Amy can be seen in films such as Slow Learners, 1.7 Alpha and Longing, as well as numerous commercials.  She thanks her family and friends for their unending support!
NANCY LEVILLE (alternate Claire)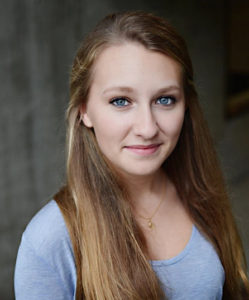 Nancy is thrilled to be performing with the cast and crew of Frankenstein! Nancy studied Music Business at Belmont University in "Music City", Nashville, and is currently the Executive Director of a non-profit organization. Previous credits include: Grease (Betty Rizzo), where she was awarded the Connecticut Halo Award for Best Supporting Actress in a Musical, Little Women (Beth), and The Apple Tree (Princess Barbara). Nancy was also awarded 1st Place Soloist at the Musical Theatre Competitions of America and has spent time performing with Curtain Call, Inc. and Summer Theatre of New Canaan (STONC). Thanks always to her amazing family and friends for their infinite support!
—————————
PREVIOUS CREATIVE ARTISTS:
CAIT KILEY, EMC (Justine/Innkeeper)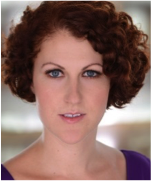 Cait is thrilled to be making her Off-Broadway debut in Frankenstein. A native of Northern California (heck yeah!), Cait moved to NYC five years ago after graduating with her BFA from The University of Arizona, Tucson. Selected past favorite credits include: Legally Blonde (Paulette), Into the Woods (Baker's Wife), Equus (Hesther), Bat Boy: the Musical (Meredith), Brigadoon (Fiona), The 25th Annual Putnam County Spelling Bee (Olive), and Lysistrata (Myrrhina/Lysistrata). In addition to her BFA training, Cait has studied Meisner technique with James Brill at the Neighborhood Playhouse, improvisation with the Upright Citizens Brigade, and various dance styles with many of this city's wonderful teachers. Random special skills include stage combat (unarmed, broadsword, and rapier/dagger), speaking Brazilian Portuguese, being an extremely quick study at dialects/impressions, and former pre-Olympic level soccer skills.
SAMANTHA COLLETTE (Claire)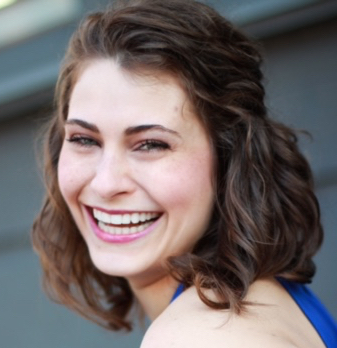 Samantha is thrilled to join the cast of Frankenstein in her Off-Broadway debut! Previous theatre credits include Legally Blonde (Vivienne), Dirty Rotten Scoundrels (Jolene), and The Caucasian Chalk Circle (2nd Lawyer).  In the midst of various recording projects, She can also be seen leading music at Our Savior New York Lutheran Church in Rego Park. Baylor University (BFA theatre performance). Massive thanks to her always understanding friends and constantly supportive family and to the whole Frankenstein team for such a warm welcome! For all things Samantha, visit www.samanthacollette.com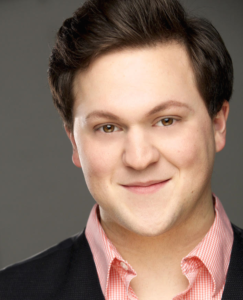 SEAN POTTER (Creature cover)
Sean is so thrilled to be joining the cast of Frankenstein having recently closed Sister Act, Hello Dolly, and Poodleful at Riverside Theater, Vero Beach, FL. Originally from New Haven, CT, he graduated from Pace University's Musical Theatre program where he was seen in Kiss Me, Kate, Anyone Can Whistle, The Light in the Piazza, and Ryan Scott Oliver's We Foxes. NYC Credits: Fabulous! The Queen of Musical Comedies. Regional: You're a Good Man Charlie Brown (Charlie Brown), Hairspray (Corny), West Side Story (Big Deal), Annie (Burt Healey). Love to Mom, Dad, family and friends!
JONATHAN COBRDA (Victor Frankenstein)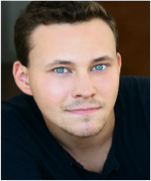 Jonathan, an NC native is casually beside himself to be making his Off-Broadway debut with this delicious company & show! Nat'l/int'l tour: Annie (Bert Healy). Regional: Guys and Dolls (Rusty), Finger Lakes Musical Theatre Festival; Peter and the Starcatcher (Smee), Les Misérables (Grantaire), CRT; The Light In The Piazza (Fabrizio), HART; Bat Boy: The Musical (Bat Boy), NCT; The Sound of Music (Franz), ALO. Creator Sweet'N Low The Show. My extensive thanks to Clint, Anessa, John, Tamra, Eric & the entire St. Luke's Theatre family for believing in me to put the pieces together. And my sincerest love and gratitude to the rest of my village, you know who you are. BFA Western Carolina University. @jonathancobrda
JOHN ROSE (Victor Frankenstein)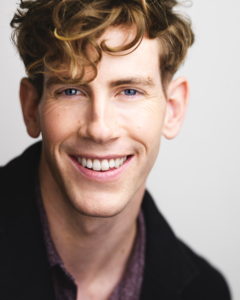 Jon Rose, @jontherose, is excited to be making his Off-Broadway debut with Write-Act. Jon is a graduate from Brigham Young University where he received his BA in Communications. Originally from Utah, Jon now resides in New York City where he continues to study acting, singing and dance. While in school he performed as a soloist with The BYU Men's Chorus, BYU Young Ambassadors, and Vocal Point, BYU's premier touring A Capella group. New York Theatre: Your Name on My Lips, Uncle Vanya. Regional: Fiddler on the Roof with Robert Redford's Sundance Summer Theater (Motel), Disney's Beauty and the Beast (Beast), Mamma Mia! (Sky), Les Misérables (Marius), A Little Night Music (Henrik), Disney's The Little Mermaid (Prince Eric). Jon plays the guitar and is an accomplished pianist and graduate of the Suzuki Piano Method. He has appeared on the dance stage as the Nutcracker Prince with Barlow Arts Conservatory, and as The Solider in a special modern dance performance with Fictionist, at the De Jong Concert Hall. Jon is an Equity Membership Candidate and is currently seeking representation. Follow @jontherose
BENJAMIN M. HAUPT (Henry)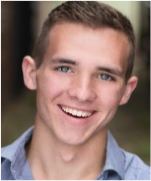 Benjamin is a graduate of the University of Alabama's Musical Theatre program, originally from Pensacola, Florida. His credits include The Little Mermaid (Ensemble/Triton Understudy), All Shook Up (Dean), A New Brain (Gordo), and Urinetown (Mr. McQueen).
CHARLES BARAN (Father/Innkeeper)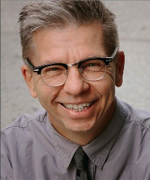 Recent credits include: Friedrich in Lili Marlene – St. Luke's, NYC, Andrew Carnes in Oklahoma – John W Engeman Theatre, Northport, NY, Gil Schmidt – Nana's Naughty Knickers and Alderman Higgs – Appointment With Death – both at Cortland Rep, Cortland NY and Admiral Boom, Bank Chairman and Park Keeper – Mary Poppins – John W. Engeman Theatre, Northport, NY.  Recipient of the 2016 MAC Cabaret Award for his solo show Recipes For Disaster at The Metropolitan Room, NYC.  His 2016 video HOME – which can be seen on YouTube – was nominated for Best Music Video in both the NYC Winter Film Awards and the NY Short Film Festival at Cinema Village.  www.charlesbaran.com