FRANKENSTEIN (film) – CAST

DANIEL ROBERT BURNS (Victor Frankenstein)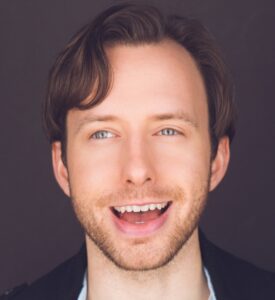 Daniel Robert Burns is ecstatic to be making his film debut with Frankenstein. Daniel has a degree from Cornell University with a Major in Theatre, has since studied at the William Esper Studio, and subsequently with Terry Knickerbocker at his new studio. Favorite roles include The Mad Hatter, (The Mad Hatter's G&T Party), Trigorin (Mr. Chekhov & Mr. Porter, Medicine Show Theater), Miles Gloriosus (A Funny Thing… Forum, Church Hill Theater- Edinburgh Fringe), Oleg Bayan (The Bedbug, Medicine Show Theater), Master Ford (Merry Wives of Windsor, TUTS NH), Francis (La Cage Aux Folles, Orlando Repertory Theatre), Jean Valjean (Les Miserables, Cornell University), and Felix Ungar (The Odd Couple, Risley Theatre). Find him at @danielrobertburns or danielrobertburns.com!
MARC CHRISTOPHER (Creature)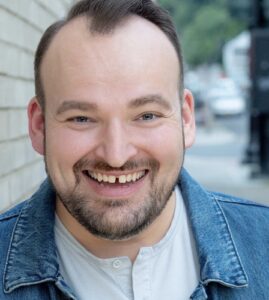 Marc Christopher is very excited to revisit the Creature in the film adaptation of Frankenstein. He was the Creature, Off Broadway, prior to the pandemic at St. Luke's Theatre NYC. He has recently been seen in the Midwest performing in Just Desserts ( Lou Battaglia), White Christmas (Sheldrake/Ezekiel) and the Regional Premiere of We Will Rock You (Khashoggi) at Circa 21 Dinner Playhouse. Other Regional Theatre credits include Assassins (John Hinckley), Bright Star (Daddy Cane), I Love You, You're Perfect Now Change (Man 2), Damn Yankees (Mr. VanBuren), The 25th Annual Putnam County Spelling Bee (Panch), Singin in the Rain (Production Tenor), and the Regional Premiere of Hands on a Hardbody (Frank Nugent) at Playhouse Stage Company ; Guys and Dolls (Big Jule/US Nicely Nicely) with Prather Productions. TikTok/ Insta: @marcittymarcmarc– Marcchristopher.net

GRACE HWOANG (Elizabeth Lavenza)
Grace Hwoang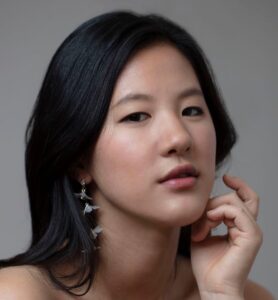 earned her Bachelor's degree in Opera Performance at the Aaron Copland School of Music. During her time there, her performance highlights include performing the role of the Queen of the Night in Mozart's Die Zauberflöte and singing as the soprano soloist in Bernstein's Chichester Psalms with the QC Orchestra, QC Choir and Nassau Community College Choir. She was chosen as the finalist for the 2018 NY Lyric Opera Competition and placed 2nd in the Five Towns Competition. Her most recent ventures include writing the music for and performing as Amiens in Theater 315's production of Shakespeare's As You Like It and releasing her first pop single "Heaviness". She regularly shares her works on her Instagram, YouTube under the name "Grace Juhe".

JAY LUCAS CHACON (Innkeeper – husband)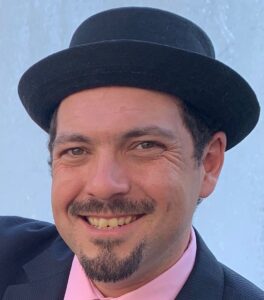 Jay Lucas Chacon recently had a great 2022 year with Write Act Repertory. In October, Jay made his Off-Broadway debut with Write Act in Markus Ferraro's techno-superhero musical. Following that, Jay played the role of Paul in a staged reading with Write Act of Eric Sirota's new musical A Good Day. Founder of the ViOp Productions, Jay produced and performed in a film version of La Bohème Act 3 by Leoncavallo singing Rodolfo and The CHESS Project featuring music from the musical Chess, where Jay sang the role of Anatoly. Having been an opera singer for 16 years, Jay recently debuted with On Site Opera in their production of Gianni Schicchi. Numerous shows Jay has performed across the globe are La bohème (St. Pete, Montreal), Man of La Mancha (Cedar Rapids), The Marriage of Figaro (NYC, Austria), the Barber of Seville (NYC), Cavalleria Rusticana (NYC, Austin), La Traviata (NYC, Jersey Shore), and Orpheus in the Underworld (France).
REN KING (Innkeeper- wife)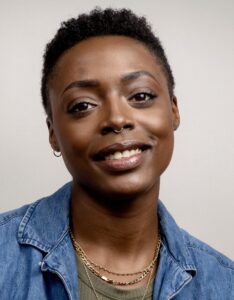 Ren King (they/them) is an actor and theatre maker hailing from Lilburn, GA. They've been involved in non-profit theatres large and small for 7 years, working in marketing, arts administration, and production. Upon obtaining two Bachelor's of Arts in Theatre and Advertising from the University of Georgia ('19), Ren joined the North American tour of "PAW Patrol Live! The Great Pirate Adventure" as Mayor Goodway. Coming up, you can see them in "sleeper" directed by Samantha Estrella at The Tank NYC from March 2 through March 26. Ren is also excited to make their Los Angeles debut in the spring in A Transparent Musical directed by Tina Landau with Center Theatre Group. Past credits include: Twelfth Night (Sebastian) with Match:Lit Theatre Co., As I Was, Not As I Am (Jeanine) with Queens Theatre, and Jesus 2.0 (Probably God) with The Workshop Theatre. OFF-BROADWAY: The Importance of Being Earnest (Miss Prism) with Gatehouse Entertainment & Write Act Rep. Ren King is currently represented by the Alexander White Agency.
TIM BACSKAI (Henry Clerval)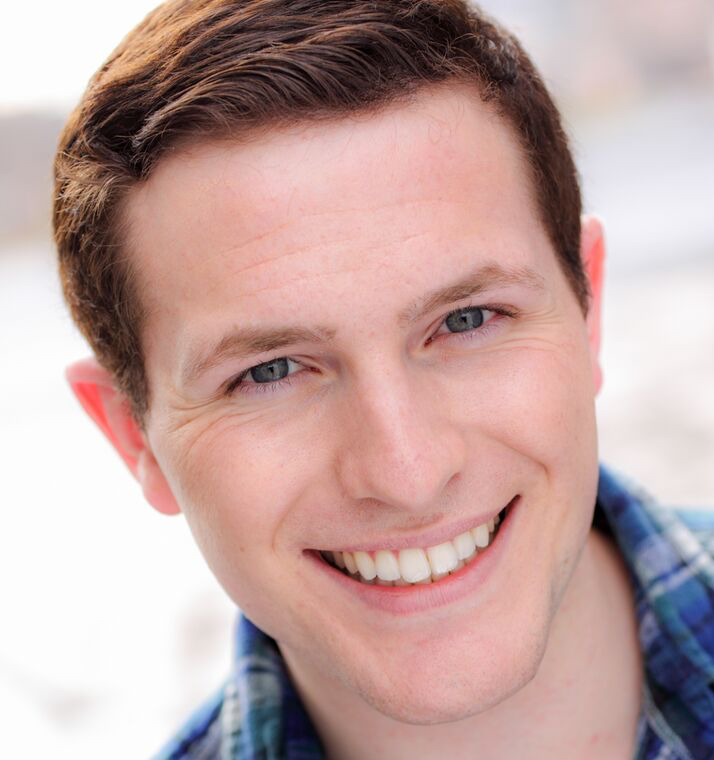 Tim is originally from Stuttgart, Germany and is a recent graduate of The New School University (BFA) and The American Musical and Dramatic Academy. He is very excited to be a part of this wonderful cast of Frankenstein. His other credits include Beauty and The Beast (Chance DuSaunt) at The Players Theater Off-Broadway, Carrie (Tommy Ross), Into the Woods (Jack), Our Town (George Gibb), and Fiddler on the Roof (Motel) at the Stuttgart Theater Center. As a proud Army Brat who is fluent in both English and German, Tim enjoyed the distinct honor of singing both national anthems at various military functions.  When he is not on stage, Tim enjoys travelling to different countries and screenwriting.  You can find Tim at www.timbacskai.com or follow him on Facebook, Twitter, and Instagram at tim.bacskai He would like to thank his family and friends for their endless love and support. 
DARYL GLENN (Alphonse Frankenstein)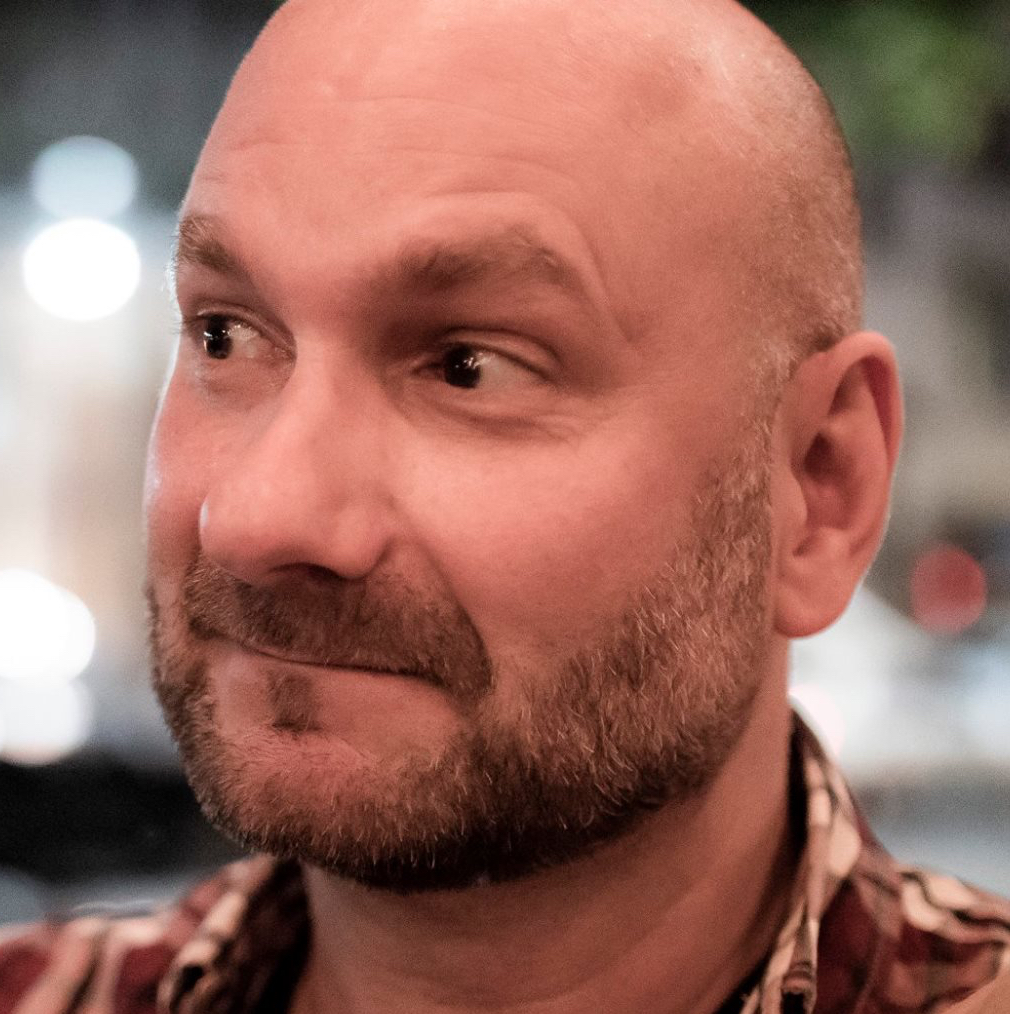 Daryl Glenn is a multi award winning cabaret artist and actor. He is best known (with co-star Jo Lynn Burks) for his loving tribute to the Robert Altman film Nashville (2009 Mac, Bistro and NiteLife Awards) which has played such esteemed venues as 54 Below and Feinsteins at The Regency Hotel. He has toured internationally in musicals such as Annie and Ken Hill's Phantom of the Opera. Other credits include Daryl Sings Steve: Songs by Sondheim (Mac Award nominee 2019) and Daryl Glenn & Nellie McKay sing Robert Altman's Popeye.
LAUREN COCCARO (Justine Moritz)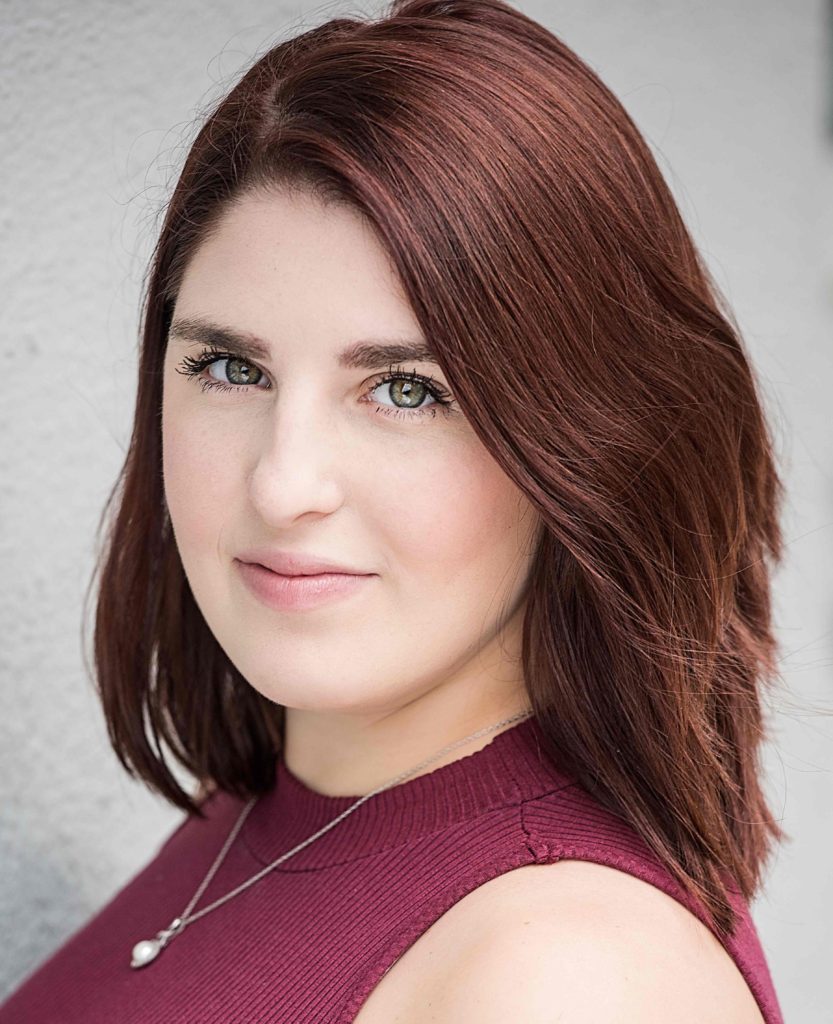 Lauren is very excited to be a part of this amazing Frankenstein cast as Justine in the movie adaptation! Lauren is a graduate of Five Towns College with her BFA in Theatre Arts. She was the Justine/Clair/Elizabeth swing prior to the pandemic at St. Luke's Theatre NYC. She has recently been seen working with Maria Torres as an emerging artist and she performed at 555 theatre and LATEA. Her past credits include Little Shop of Horrors(Audrey)  Hairspray(Tracey Turnblad), Les Miserables(Eponine), Winter Wonderettes(Betty Jean Reynolds's). She has been working on her poetry videos that can been seen on her website! Insta:Lauren_Coccaro – Laurencoccaro.wixsite.com
JULIE MCNAMARA (Elizabeth's friend)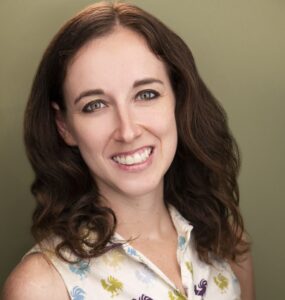 Julie McNamara is glad to return to WriteAct Rep after performing in "Swing" and "It Came From Beyond". Julie is an actor, singer, comedian, and millennial based in NYC, who holds a degree in Voice Performance from Westminster Choir College. Favorite roles include Amy in Company, Fairy Godmother in Shrek the Musical, Aymens in As You Like It, and Blue Fairy in Pinocchio. She is also an actor with both the Magnet Theater Sketch house team and BoogieManja Sketch Collective. Proudly represented by Dream Maker Talent Management. Follow @juliemcnamaraartist on Instagram and @juliemcnamara on YouTube.
ISAIAH DELGADO (Young man)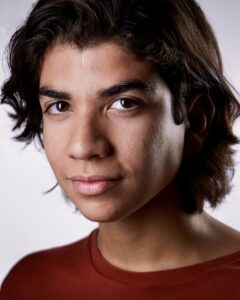 Isaiah Delgado: Credits Include – The Importance of Being Earnestly LGBTQ+ OFF BROADWAY! (Production Team), Featured Actor in The Production Shot of Frankenstein, the musical at the Park Theatre, Professional Photographer for Various Theatrical Shows in NYC, In The Heights**** (Benny), A Chorus Line "I hope I get it" (Acted and Directed) MHS P.A.A, SNL Skit, Abbott & Costello Who's On First (Costello), Broken Short Motivational Film (written and directed), Cancer Research Commercial Motta Film's Lima Cares Be Super to a Hero, Coke-a-Cola, Commercial for Motta Film's (Played Young Boy). He has a personal camera and can be seen shooting all around the greater NYC area for his small business. When not shooting, he can be seen acting with various Off-Broadway theatrical repertoires. He attends Memorial High School in NJ, and is a proud member of Memorial High School's Performing Arts Academy, and Write Act Repertory. Member of the International Honor Thespian Society. For All Inquiries please view Isaiah's website listed in his Instagram. @_Isaiahdelgadoo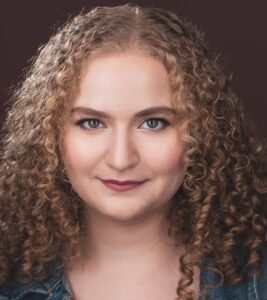 REBECCA PONTICELLO (Caroline Frankenstein)
Rebecca Ponticello is happy to be back in NYC after working for Disney Parks as a member of the Disney College Program for the past few months. Past credits include: Tours: Funikijam (Agent Harmony), Jurassic Quest (Performer), AIT's Murder Mystery Company (Actor), NYC: Nuclear Winter (Kris) and The Frogs (Richard Nixon/Chorus) at The Chain Theater, Off Broadway: The Importance of Being Earnest(ly) LGBTQ+ (Assistant Director/Casting Associate), Swan Lake Rock Opera (Production Stage Manager), Little Christmas Miracles (Co-Production Stage Manager), The Trial of the Potomac (Crew Chief), Educational: Everybody (Love) at Rider University.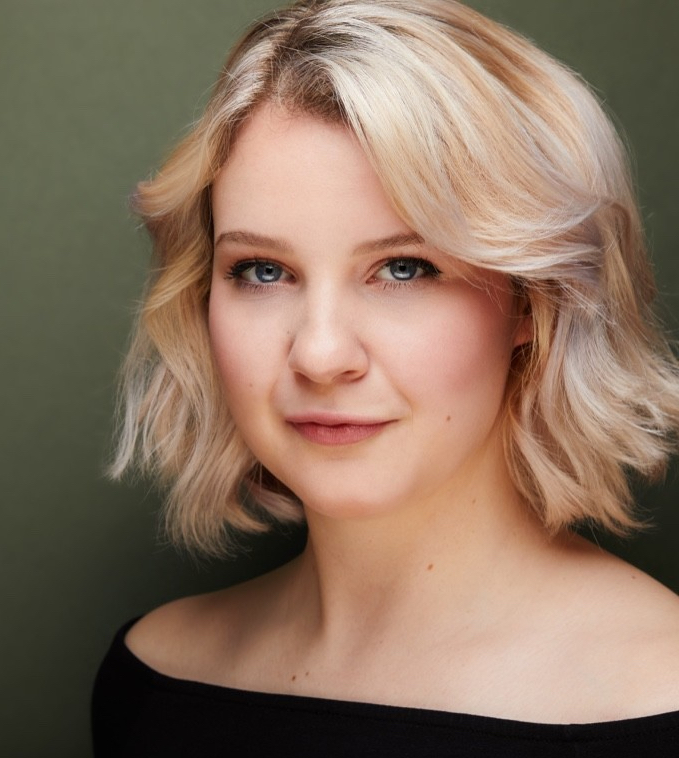 MELISSA CATHCART (Fantasy bride)
Melissa is a graduate of Northern Kentucky University with a BFA in Musical Theatre. An arts advocate for the development of young artists, Melissa was a theatre teacher for the New York Edge program in Brooklyn and Silver Creek HS in Sellersburg, IN, providing a supportive environment for creative expression coordinating set design, costume design, sound design and managing ticket sales, while producing theatrical productions from the ground up.  A professed upstanding improver, was involved for 4 years at NKU, as well as a member of NYC's Upright Citizens Brigade.